MINI reveals all-electric Countryman
In alignment with its objective to offer an all-electric lineup by the end of this decade, MINI is opening a new chapter with the introduction of the all-new Countryman EV and Cooper EV. These new models represent not only an evolution in design but also a significant leap in modern technology and connectivity. Notably, this marks the first time the Countryman will be available in an all-electric variant, joining the ranks of the MINI Cooper EV. The all-new MINI Countryman will be the first MINI model manufactured in Germany at the BMW Group Plant in Leipzig, with production slated to commence in 2023.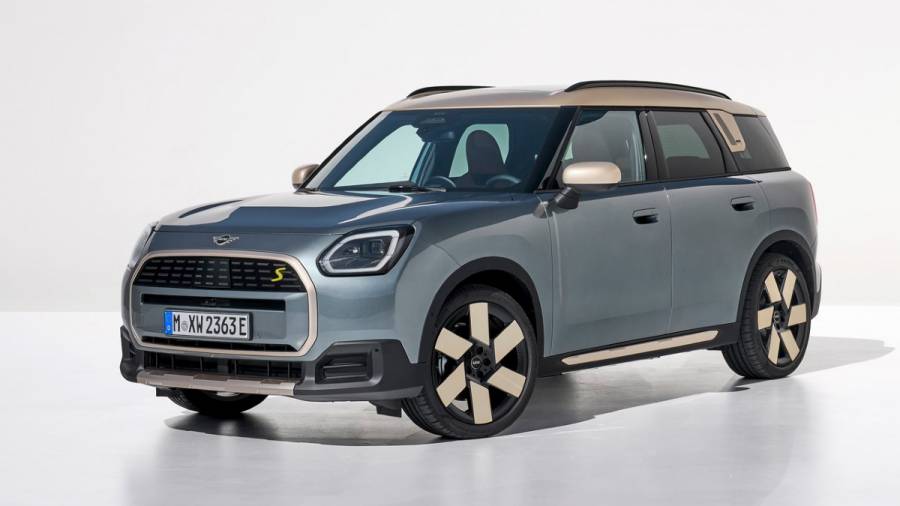 New MINI Countryman: Design and Dimensions
The latest Countryman measures 4,433mm in length, 1,656mm in height, and 1,843mm in width, making it 13mm longer and 6mm taller than its predecessor. Its design showcases a minimalist, sleek, and contemporary exterior, consistent with the aesthetics of the new Cooper EV. Both the MINI Cooper and Countryman adhere to the brand's design philosophy of "Charismatic Simplicity." Key design features include a hexagonal-shaped grille with a bold frame, angular daytime running lights, Union Jack motifs within the Matrix LED taillights, subtle body cladding, and stylish 20-inch wheels.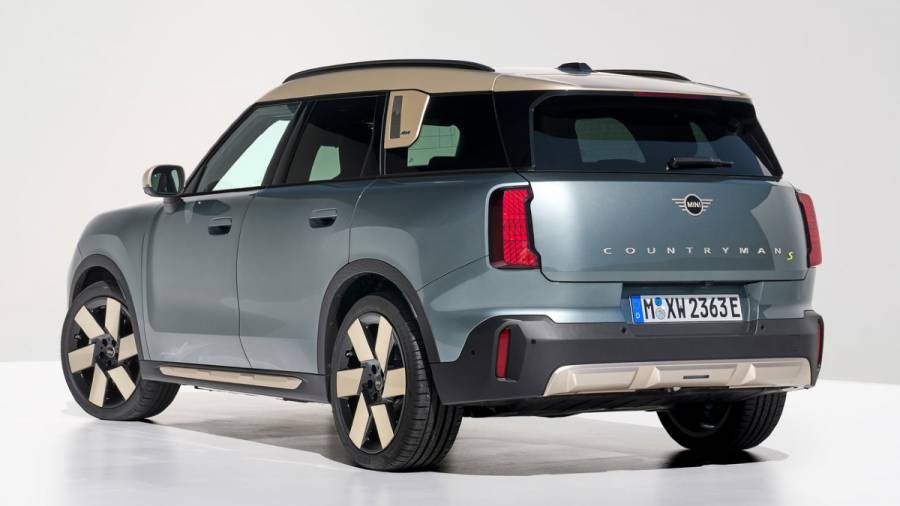 New MINI Countryman: Interior
Inside the all-new Countryman EV, you'll find a minimalist interior centred around a round OLED hub in the dashboard's center. MINI has streamlined the interior by eliminating many physical switches, retaining only five buttons, including the toggle bar. The vehicle boasts a cloud-based navigation system, a custom voice assistant, over-the-air updates, and more.
MINI's utilisation of flat high-voltage batteries enhances space efficiency, allowing the Countryman EV to provide greater room and comfort. The optional heads-up display replaces the traditional instrument console in front of the driver. The OLED unit serves as a driver information display, featuring a speedometer and charge level at the top of the screen, while the lower half provides quick access to navigation, temperature controls, and other apps.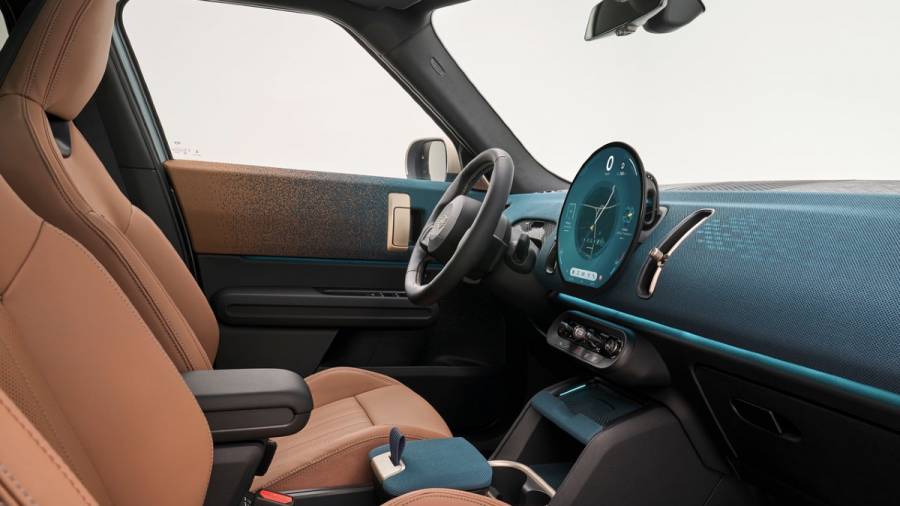 New MINI Countryman: Powertrain
The initial all-electric Countryman will be available in two trim levels: E and SE All4. As per the WLTP test cycle, the E variant offers an impressive range of 462km, while the SE All4, equipped with all-wheel drive, delivers a range of up to 433km on a full charge. The EV features a robust 64.7kWh battery pack and supports fast charging via a 130kW DC charger, as well as up to 22kW AC fast charging. In addition to the electric variants, MINI will continue to offer two distinctive petrol versions, the Countryman C and Countryman JCW All4.
Also read:
Honda Elevate launched in India, prices start from Rs 11 lakh
BMW Vision Neue Klasse previews the brands future EV designx