MG Motor India posted zero retail sales in April 2020
An automobile manufacturer not selling even a single unit does not read usual but during these troubles times of COVID-19, four- and two-wheelers were compelled to shut shop for the safety and the health of its employees as well as customers. MG Motor India is one such car maker that sold 0 units in the month of April 2020. However, this scenario is expected to change as MG has resumed operations in a small scale at its Halol facility in Gujarat in the last week of April 2020.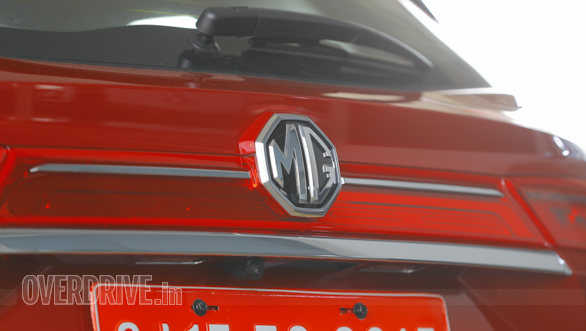 The company presently offers two models in the country, the MG Hector SUV and the ZS EV. The company has decided to go gradual in ramping up production numbers which are expected to be higher this month. MG is taking the necessary measures and precautions that include setting up new guidelines with the use of sanitisers at different parts of the workshop. Additionally, the company will also be practicing social distancing at the workshop. It also wants to use this period in training its workforce that includes dealer employees on new SOPs (standard operating procedure)
In addition to making its contributions to fight COVID-19, MG has also modified the Hector into an ambulance that has been donated to the healthcare authorities in Vadodara. The company finished this conversion in 10 days with the project being handled by MG India's engineering team at Halol, in partnership with Ahmedabad-based Natraj Motor Body Builders.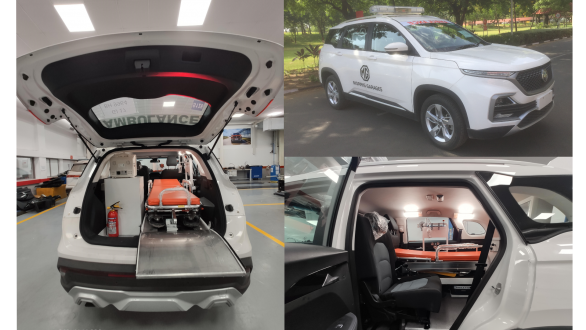 The Hector was turned into an ambulance by removing the rear seats and replacing it with a pedestal. An auto-loading stretcher is fitted behind the driver while the smaller rear-seat has been swivelled 180 degrees and fitted behind the co-driver, to seat the attendant. There is enhanced interior lighting, a medicine cabinet with five parameter monitor, an inverter with battery and sockets, medical equipment and a fire extinguisher. Externally, a roof-mounted light bar with siren and amplifier, and ambulance stickering have been added.
Price (Ex-Delhi)
Starts Rs 12.9 Lakhs