Mercedes to quit DTM for Formula E at the end of 2018
After 18 consecutive seasons competing in the DTM, Mercedes will quit the championship. The manufacturer has announced that they will move to the Formula E championship, launching their team in the 2019-2020 season. This leaves the DTM with only two manufacturers - BMW and Audi - after the 2018 season.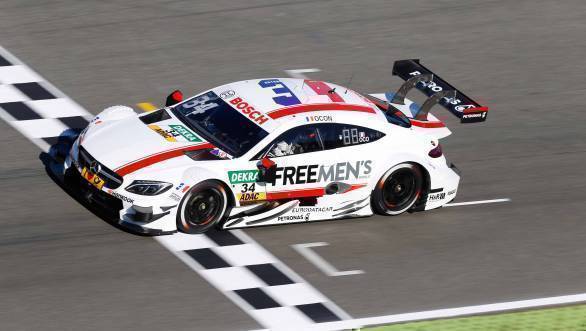 Mercedes will quit DTM at the end of the 2018 season
In a statement released on Monday, Mercedes F1 team principal, Toto Wolff, stated, "Our years in the DTM will always be held high as a major chapter in our motorsport history. I want to thank every team member whose fantastic work has helped to make Mercedes-Benz the most successful DTM manufacturer during that time. Although leaving is tough for all of us, we will be doing everything during this season and next to make sure we win as many DTM titles as possible before we go. We owe that to our fans and to ourselves."
Wolff went on to say that Mercedes aimed to be the benchmark in the premium segment, and to "explore innovative new projects". He continued to talk of the Formula E, likening it to a "start-up venture" that offered a brand new format. He also stated, "Electrification is happening in the road car world and Formula E offers manufacturers an interesting platform to bring this technology to a new audience – and to do so with a completely new kind of racing, different to any other series."
Mercedes will  now join Audi, Jaguar, BMW (who have committed to a Season 5 entry) and Renault in Formula E.