Mercedes-Benz Vision One-Eleven concept makes unveiled with legendary Gullwing doors
Mercedes-Benz has unveiled the Vision One-Eleven concept car. The moniker Vision One-Eleven was inspired by the well-known C-111 experimental automobiles of the 1970s. The Mercedes Vision One-Eleven Concept is an outstanding example of boundless innovation pushing the frontiers of automotive design even further.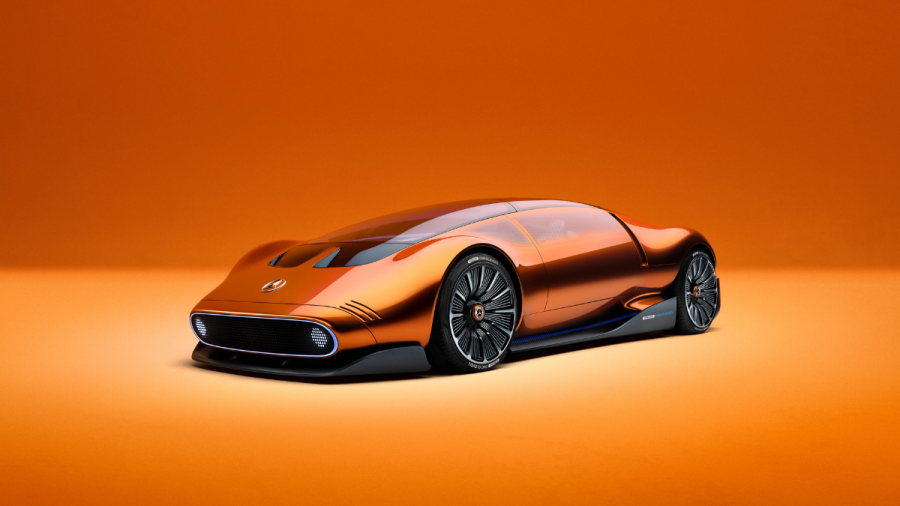 Mercedes-Benz Vision One-Eleven: Design
The Mercedes Vision One-Eleven Concept, designed and engineered at Mercedes-Benz's International Design Center in Carlsbad, California, pays homage to the renowned Mercedes C111 experimental prototype from the 1970s, a rare treasure with a manufacturing restriction of only 15 vehicles.
The concept electric car's exterior is out there, with the automobile sitting 1,170mm above the ground. The digital face, which has become a design feature for new Merc EVs, is also there, and it contains circular LED headlights. At the front, there is a big splitter and traces of venting.
The gullwing doors on the Vision One-Eleven are the most obvious visual link to the legendary 1954 300SL, but there are numerous other characteristics that further confirm the display car's ancestry. The One-Eleven's overt emphasis on aerodynamic efficiency has resulted in three air intakes located directly behind the headlights. Along with this, there are twin air vents and a 70-degree sloped windshield that extends to create the front half of the roof.
In contrast to the boxy C111, the Vision One-Eleven employs the bending, cab-forward Mercedes-EQ "one-bow" design language. The powerful rear diffuser and splitters up front provide a more practical portrayal of the original C111's orange and black colour scheme, while the fuselage-style body seems to sit atop the aero kit.
Mercedes-Benz Vision One-Eleven: Powertrain
The Mercedes Vision One-Eleven's two axial flux motors are another major talking point. These axial flux motors, developed by the British business YASA, are substantially lighter, more compact, and more powerful than the radial-flux motors now used in nearly all EVs.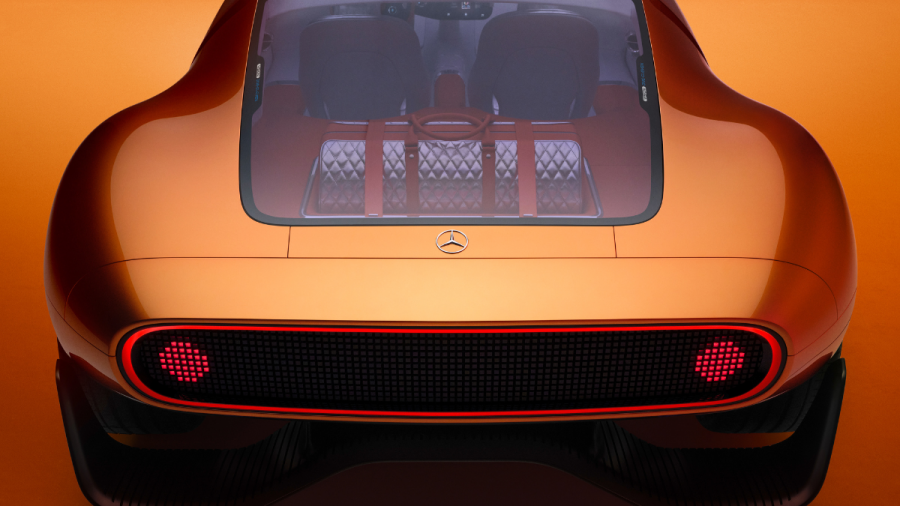 The German firm has not disclosed power or range estimates for its newest design-led prototype, but it has stated that its specially arranged drivetrain has "the potential to take electric mobility to a new level of performance and efficiency."
Mercedes-Benz Vision One-Eleven: Interior
Surprisingly, the car's interior deviates from the standard found in previous concept vehicles. The Mercedes Vision One-Eleven has low bucket seats, a large canopy glass that covers the full length of the cabin, and hexagonal-patterned side glass. In theory, the cabin might potentially enable augmented reality experiences.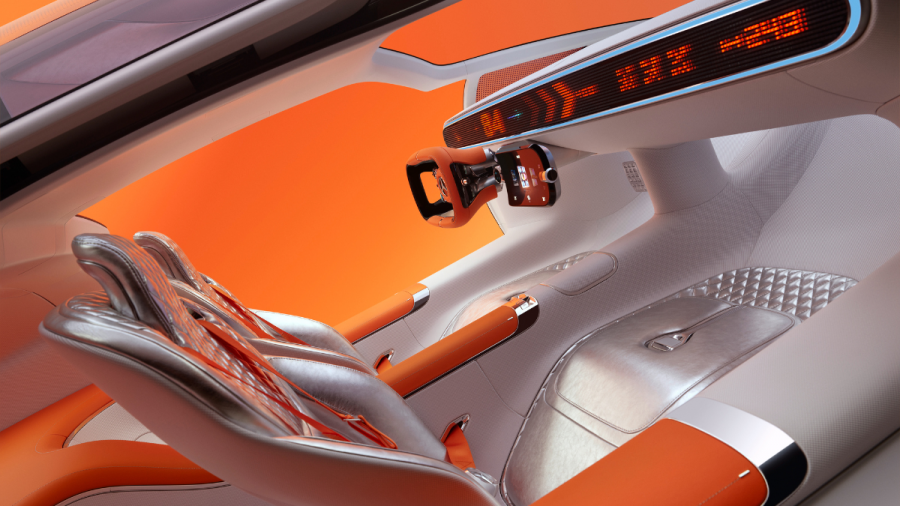 The silver upholstery on the seats is paired with white cloth and orange leather to create a unique color scheme for the One-Eleven. Mercedes has designed a collection of One-Eleven accessories to commemorate the new idea, including a weekend bag, sunglasses, a sweatshirt, a hat, and a smartphone case, all with 'Limited Edition 1 of 111' writing.
Also Read:
All-new Mercedes-Benz GLC spotted in India ahead of its debut
Mercedes-Benz G 400d launched in India, prices start from Rs 2.55 crore
Price (Ex-Delhi)
Starts Rs 57.36 Lakhs