Lucid Gravity breaks cover as the brands first swing at an SUV
Lucid Motors has officially unveiled the three-row Gravity SUV, their next electric car. The Gravity, which is based on the same chassis as Lucid's sole other vehicle, the Air sedan, is the company's first push into the enticing and fiercely competitive SUV sector. Gravity production will begin in 2024, with the SUV slated to appear on sale later that year.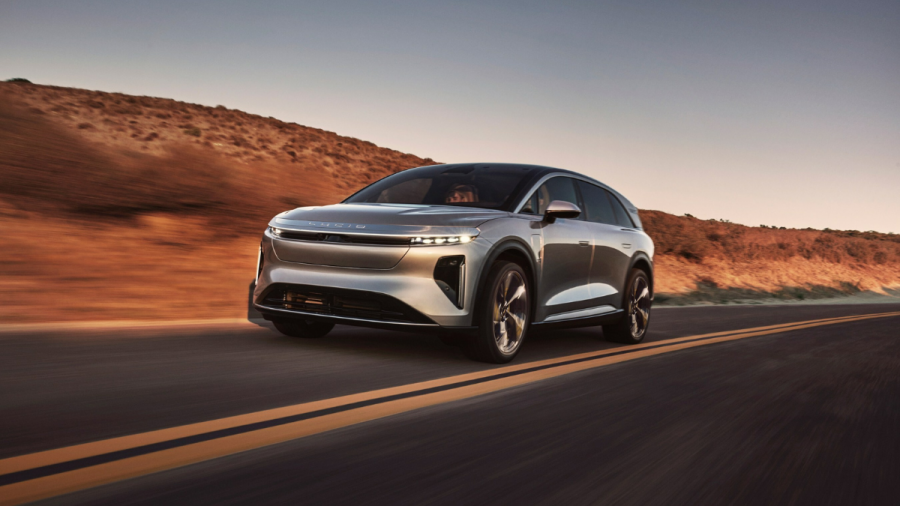 With a range of over 708 kilometers from its 120kWh battery, the Gravity aims to push the frontiers of electric transportation. It will also have ultra-fast charging speeds of 350kW, allowing it to charge up to 322km in just 15 minutes. Furthermore, thanks to tiny power-dense electric drive units and a 900-volt electrical design, the vehicle has an exceptional efficiency of roughly 5.8km/kWh.
When it comes to performance, the Gravity is no slouch. It accelerates from 0 to 60kmph in less than 3.5 seconds. Furthermore, an optional improved air suspension may lift the vehicle for rougher terrain or lower it for greater economy.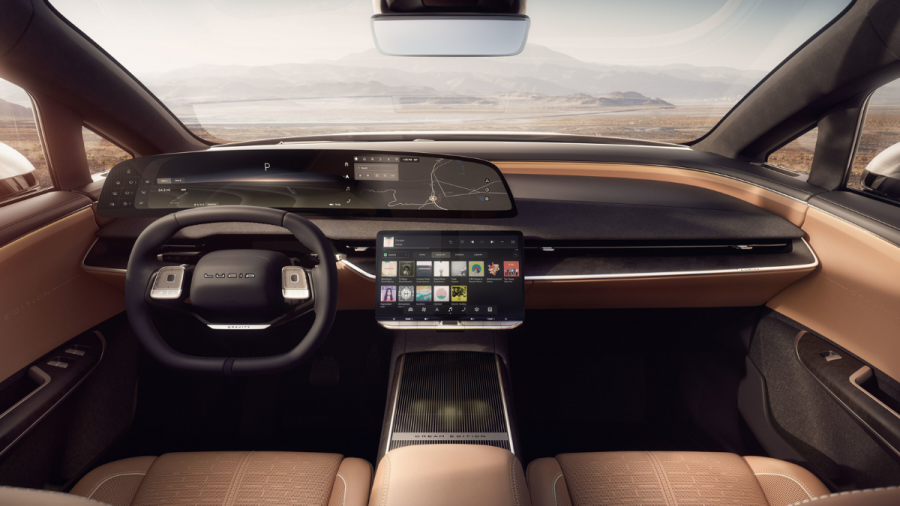 The all-electric SUV stands 1.66m tall, 2m wide, and 5.03m long. The wheelbase measures 3.04m.
The Gravity is designed with smooth curves and flowing lines. The aerodynamic contour perfectly conceals an expanded cabin, resulting in a streamlined overall appearance that indicates forward motion. A concept that extends to the back of the vehicle: a sharply angled C pillar that appears to be shooting an arrow ahead.
Inside, there is plenty of glass and high-quality, ecological materials. The windscreen extends from the hood to well above the heads of the driver and front passengers, affording a panoramic vision. The middle row of seats pulls forward for convenient access to the third row, and stadium seating provides passengers in the back with a fantastic view through the massive windscreen. Lucid claims a total capacity of 3,171 litres with all seats folded flat.
The technological capabilities of the Gravity are similarly amazing. The 34-inch curved glass OLED display in Lucid's Clearview Cockpit appears to float in front of the dash. A 'Pilot Panel' fast access bar has been added to the central infotainment screen for convenient control settings.
Also Read:
Related Stories