Lamborghini record highest annual sales in the company's history with 8,405 cars sold in 2021
Automobili Lamborghini finished 2021 with an incredible all-time high of 8,405 automobiles delivered globally, making it the company's biggest year ever in its 59-year history. Due to a defined and supervised growth strategy, sales increased by 13 percent in 2021.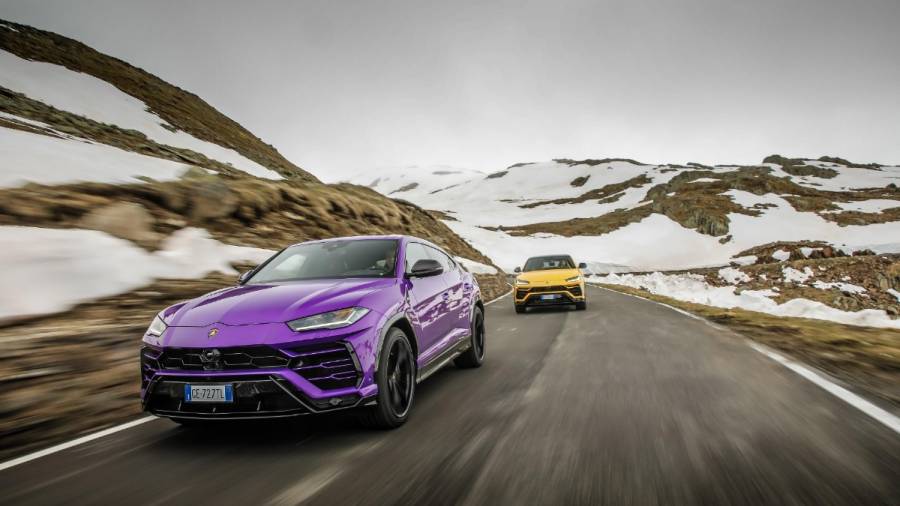 Lamborghini's Urus SUV is the company's best-selling vehicle worldwide. Last year, the Urus was sold in 5,021 units. With 2,586 units sold, the Huracan is Lamborghini's second best-seller, followed by the Aventador V12 with 798 units.
Individual markets saw the United States retain first place with 2,472 units sold, up by 11 percent, while China jumped to second place with 135 units, up 55 percent. Germany with 706, 16 percent and the United Kingdom with 564, 9 percent came in second and third, respectively. There was also an increase in the number of cars delivered in Lamborghini's native market of Italy, with 359 cars delivered up by 3 percent.
In 2021, Lamborghini introduced three new products: the Huracán STO - Super Trofeo Omologata, a road-legal model inspired by the Huracán Super Trofeo EVO and GT3 EVO racing cars; the Aventador Ultimae, the final series of the Aventador model; and the Countach LPI 800-4, an unconventional icon with ground-breaking design and technology that commemorates the Countach's 50th anniversary.
Stephan Winkelmann, Chairman and CEO of Automobili Lamborghini, commented: "This record has provided confirmation of four factors for us: the solidity of our strategic plan, our brand's outstanding international reputation, the competence and passion of our people and the exceptional professionalism and dynamism shown by our 173 dealers in 52 markets, who have continued to invest alongside us at a challenging, uncertain time."
Lamborghini released four vehicles in India last year, including the Huracan Evo RWD Spyder, Huracan STO, Urus Pearl Capsule and Urus Graphite Capsule. Lamborghini India also reached a milestone of 300 units sold in India since its beginning.
Also Read:
Lamborghini Huracan STO At The BIC | First Drive
2021 Lamborghini Huracan STO track review
Price (Ex-Delhi)
Starts Rs 3.21 Crore