Image gallery: The 2016 Dakar Rally in 30 photographs
The Dakar Rally is one of the toughest rallies in the world. Every year, contestants from all around, and from various breeds of racing, make their way to South America in hopes of checking "complete the Dakar" or "win the Dakar"  off their bucket list. This year, Stephane Peterhansel in a Peugeot 2008 DKR, checked "win 12th Dakar title" off his list. Toby Price on the other hand, took his first Dakar win this year on his KTM 450.
The Dakar Rally takes participants through the most diverse terrains in the toughest of conditions. On one day, the participants would find themselves in loose sand under the scorching sun, while on the next day, they would be in the cold mountains with barely any oxygen to breathe. To truly know what the Dakar is, one must physically be there at the event. But since that's not an option for everyone, here's a glimpse of the Dakar Rally in images.
Carlos Sainz driving from Belen to La Rioja in Stage 10 of the Dakar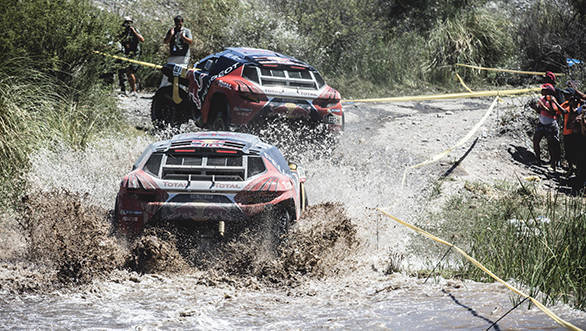 Sebastien Loeb is towed by teammate, Cyril Despres, in Stage 11 of the rally. This stage took participants from La Rioja to San Juan
Russian, Andrey Karginov from Team Kamaz Master, on Stage 11
Yamaha Racing Team's Marcos Patronelli, the overall winner of the quad category, races ahead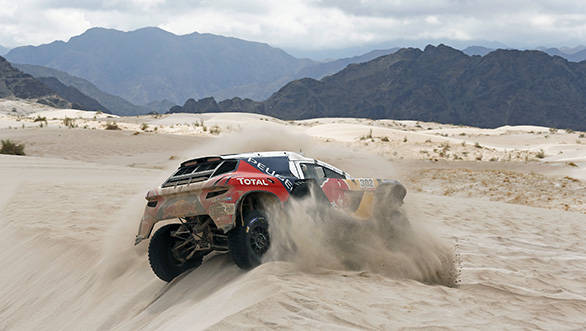 Stephane Peterhansel battles the dunes in Stage 10 of the Dakar
Orlen X-Raid Team's Jakub Przygonski makes his way across the endless desert that stretches ahead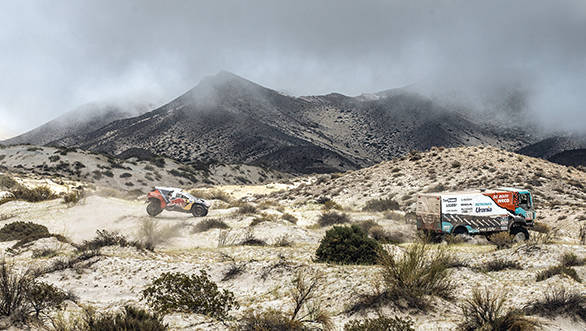 Stephane Peterhansel and Ton Van Genugten crossing paths on Stage 10
Spanish WRC driver, Carlos Sainz on Stage 9 of the Dakar, near Belen in Argentina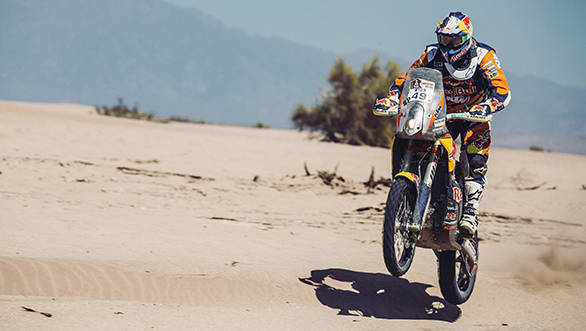 Antoine Meo, a four-time enduro world champion, making progress on Stage 10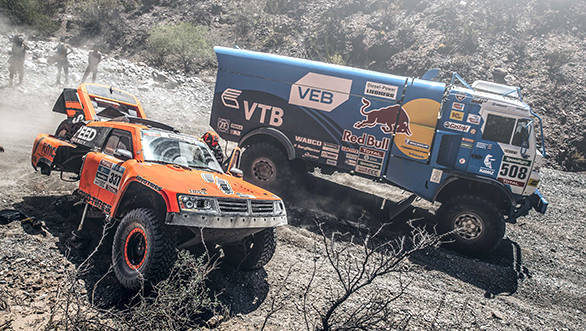 Dmitry Sotnikov from Russia continues onward as the two Americans, Sheldon Creed and Jonah Street, hurry to fix their vehicle up
Stephane Peterhansel making quite a splash on Stage 7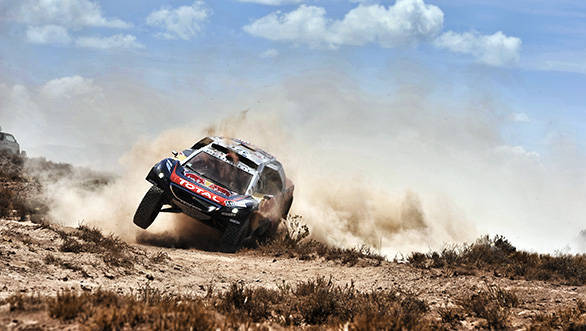 Cyril Despres has a close call on Stage 6 of the Dakar
Sebastien Loeb made quick progress through the WRC-like stages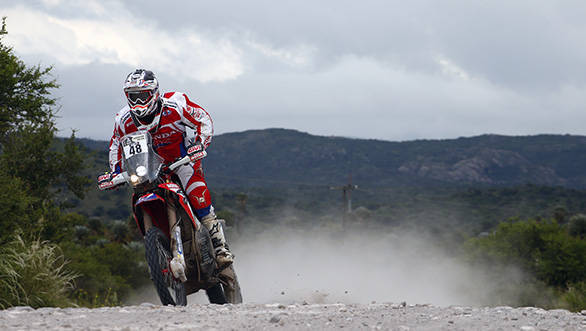 Honda's Brabec Ricky in action during Stage 12 of the Dakar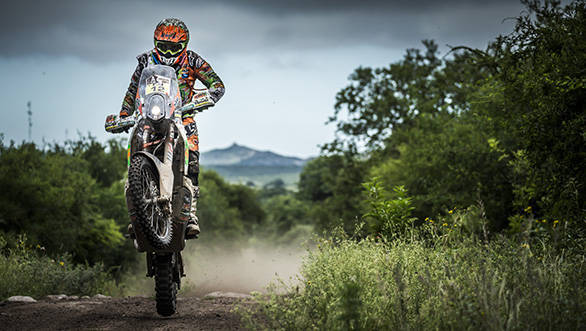 Spaniard, Laia Sanz shows off a little on her KTM 450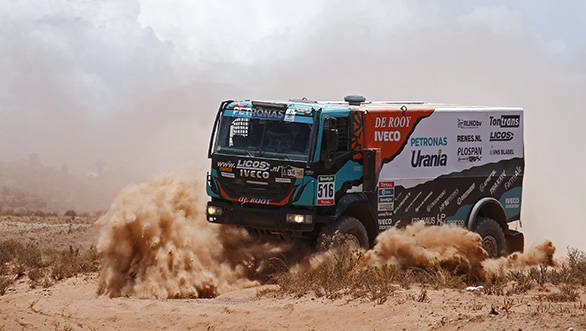 Gerard De Rooy won the truck category in his Powerstar Iveco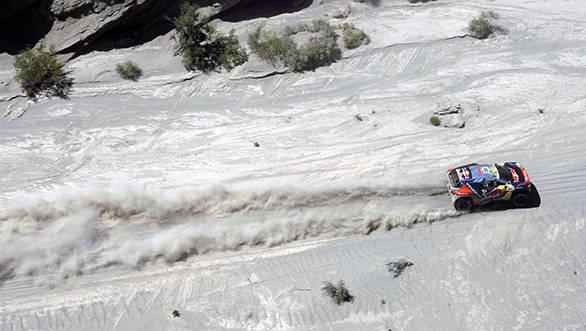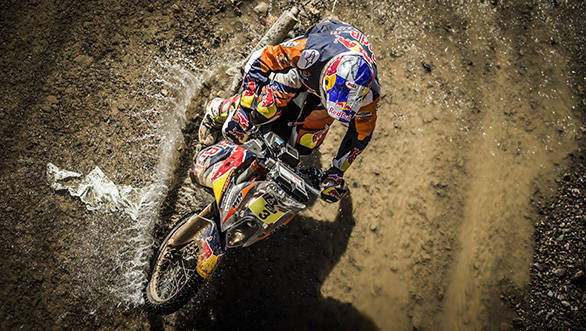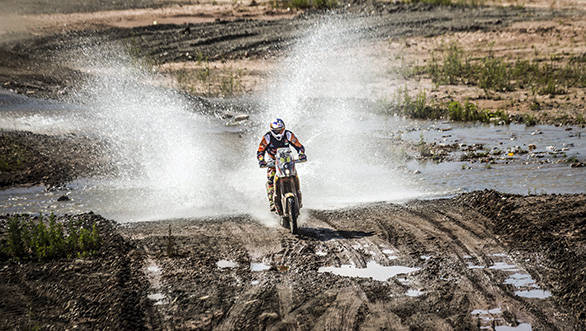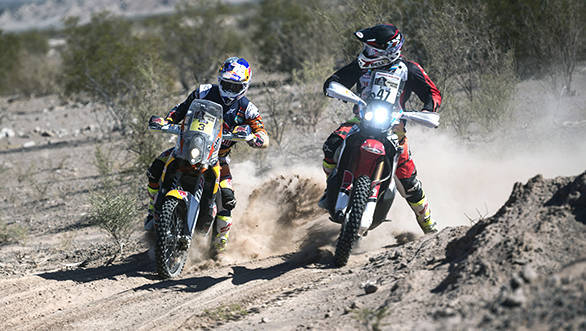 KTM's Toby Price (3) races with Honda's Kevin Benavides (47) in Stage 11
Stage 10 got very tricky with plenty of dunes and loose sand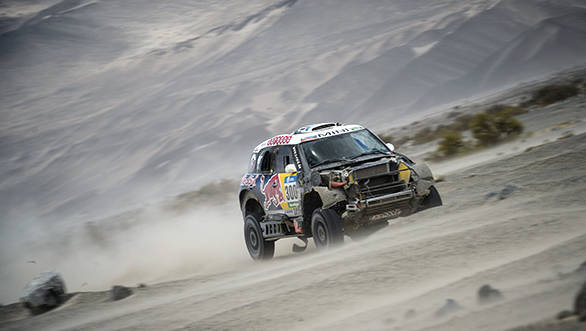 A missing front end wasn't enough to stop Nasser Al-Attiyah from finishing second in his category at the Dakar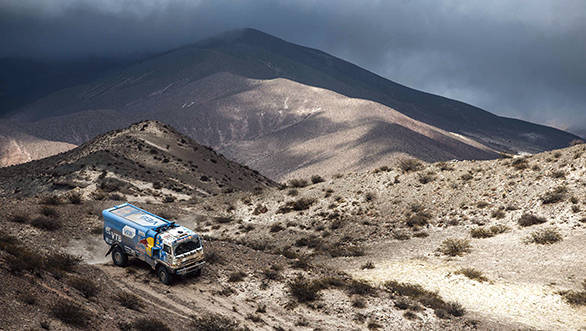 Eduard Nikolaev's Kamaz truck is dwarfed by the vast desert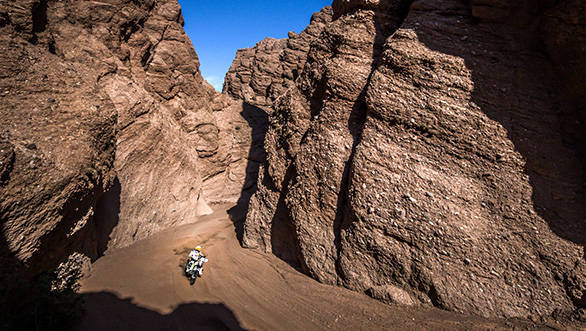 Price (Ex-Delhi)
Starts Rs 1,02,700