Image gallery: 2019 Honda Civic
The 2019 Honda Civic marks the return of the vaunted badge to Indian markets, a badge that's been on the boot of one of Honda's most successful models since the 1970s. This tenth-gen Civic is all-new, and is based on Honda's compact global platform. The move to the new platform has allowed the new Civic to be longer, lower and wider than the eighth-generation model, the last one that India received. This does mean more space inside the cabin, with the occupants seated lower to liberate more headroom. An all-new clean and functional design for the cabin does nicely to round off the extra space.
This time around Honda has equipped the Civic with its new diesel engine, the 1.6-litre motor producing 120PS and 300Nm torque, also found on the Honda CR-V. In the Civic, it's mated to a six-speed manual transmission, with no option of the nine-speed torque converted that is paired with this very engine on the Honda SUV. The other engine option is the familiar R18 1.8-litre petrol engine, as last seen on the previous gen Civic. Honda claims that with updates to the intake and exhaust, the engine is BS6-ready and produces marginally higher power and torque figures, at 141PS and 174Nm torque, than in its earlier guise. The all-new Honda Civic enters a segment which is populated by the Toyota Corolla Altis, Skoda Octavia and Hyundai Elantra. You can read our first impressions of the all-new Honda Civic here, or take a brief run-through of the new Civic in pictures.
Low nose, amazingly detailed headlights, muscular wheel arches... what's not to like?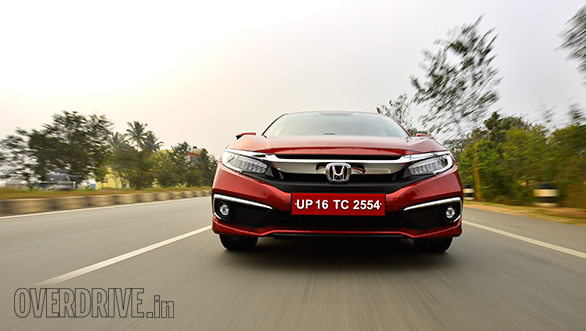 Easily the best angle to appreciate the Civic's perfect proportions from
Fastback, coupe-like roof, notchback - all just another way of saying it's pretty in profile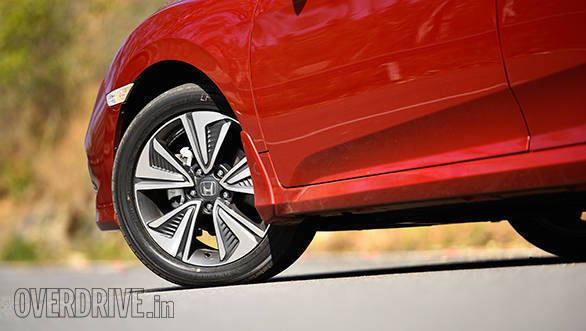 Far from traditional, the 17-inch wheels look especially good in motion, and wear Yokohama Advan dB Decibel rubber, sized 215/50. 171mm ground clearance adequate to clear even large speedbreakers with a full load of passengers
Honda's Lane Watch blind spot assist system sees further back, down the left side, opening up your field of vision during overtakes to near GoPro levels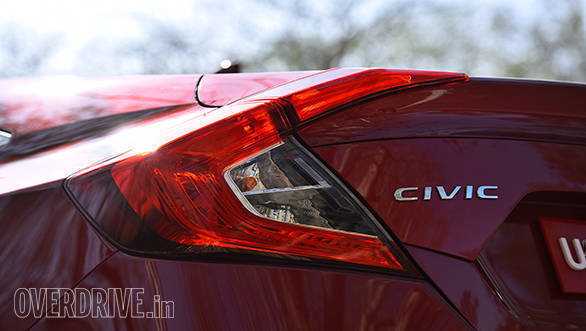 C-shaped tail lights flow into leading edge of boot lid, look amazing when lit up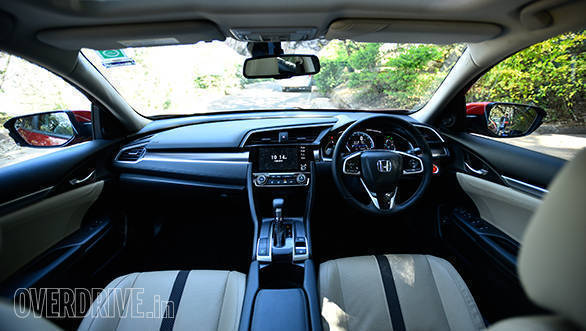 Clear and legible dials include infotainment and telephony information in the centre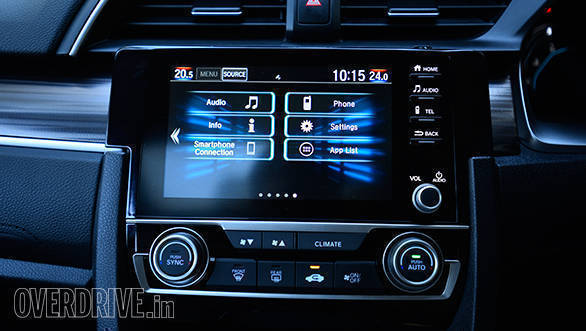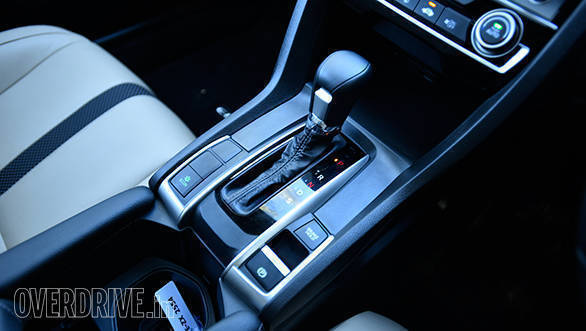 Two-tier central storage very usable, with a slightly hard-to-reach USB charging point in the lower tier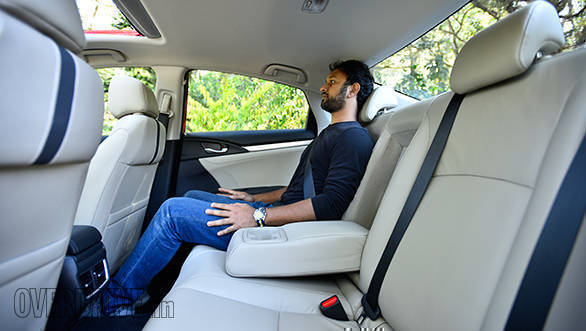 Omission of central head rest means the Civic is better suited to four passengers, but leg room and knee room admirable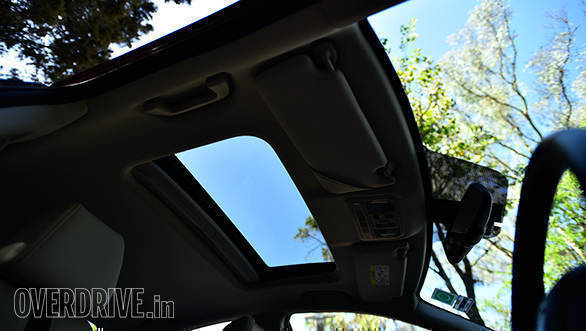 Powered sun roof revealed by manually sliding shade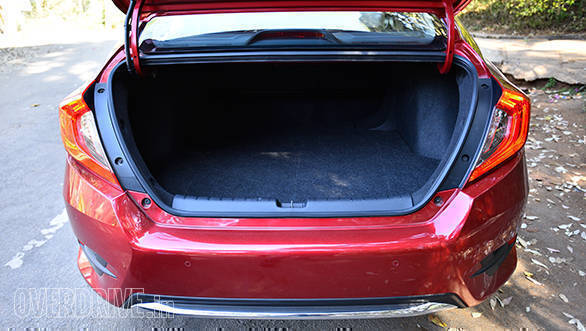 Boot space at 430 litres is average for the segment
Also see: Honda Civic vs Skoda Octavia vs Toyota Corolla Comparison Test Video
Also see: Honda Civic First Drive Review Video
Price (Ex-Delhi)
Starts Rs 17.94 Lakhs
Price (Ex-Delhi)
Starts Rs 28.27 Lakhs
Price (Ex-Delhi)
Starts Rs 17.6 Lakhs
Price (Ex-Delhi)
Starts Rs 25.99 Lakhs