OD SUV Slugfest: Does size matter?
Most people probably learnt how to drive in a small hatchback, and further, became comfortable with driving in a city, behind the wheel of a hatchback or sedan. Which is commendable – coming to a grip with traffic in our cities is an achievement! In no particular order of the randomness with which they function, cycles, rickshaws, motorcycles, cars, buses, trucks and SUVs are all fighting to occupy the same space you want to. It's a wonder how we manage to collectively move forward, literally and figuratively.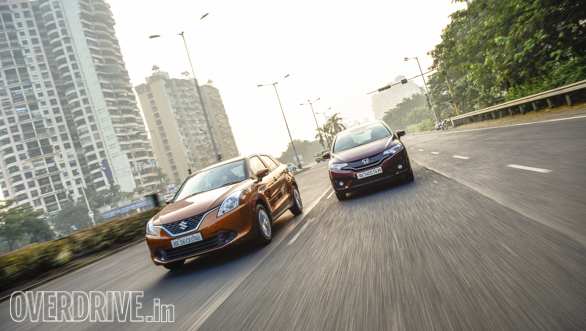 Now to make things tougher for everyone involved, we've fallen in love with SUVs. Of all kinds – compacts, crossovers, mid-sized, full-sized and full blown luxury SUVs – we love them all. The way they look, the commanding view of the road they offer, the space inside, and the important fact that they can go places where most cars cannot. Except, you know, gaps in traffic. The biggest pitfall with owning a SUV is the space it occupies on the road. And it's one that has very real consequences, as we found out during the OD Slugfest, where we drove 25 SUVs in the city, on the highway and on an APRC rally stage in Chikmagalur. We had people who drive regularly, refuse the keys to the bigger SUVs because they just weren't used to, or confident, managing a vehicle of that size. But it needn't be a drawback, especially if you can come to terms with it.
With the compact variety, that's easy. Dimensionally, SUVs like the Maruti Suzuki Brezza or Ford EcoSport, aren't that far from a car. In fact, with the advantage of a higher vantage point, you can see more of the road than you can when seated in a sedan, apart from the fact that, mentally at least, being higher or on level with other traffic is less worrying than being dwarfed by trucks. Manoeuvring one around too is relatively simple, with just a little extra width to take into account. How much extra? Between the Maruti Suzuki Swift, which is a very nice size for the city, and the Renault Duster, which is reasonably wide, there's less than 100mm, or around four inches. Some of which will likely come from the wider mirrors as well.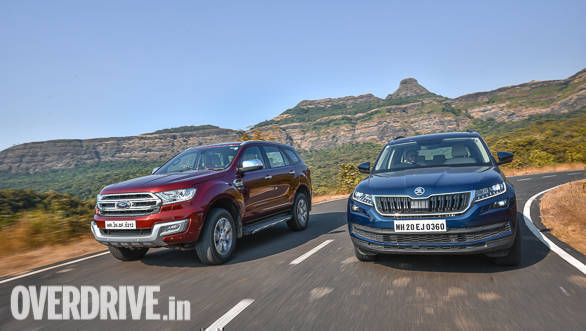 Even with large SUVs, all it takes is establishing where the corners of your vehicle are. It only needs to be done once – when you get behind the wheel of a new, large sized SUV (or car, for that matter).
Try to parallel park it.
And when you're done, get out and take stock of how much space remains on the left side of the car. Do it over and over till you're as close to the kerb as possible, and note what that looks like from the driver's seat. Remember the approximate distance, using references from within the cabin, like the window line, mirrors, or edge of the hood. Do the same with reversing up to and driving up to an object/wall in front of you. And when you have a fair idea, and with a little bit of practice, you'll be ready to drive a SUV just like you would drive any other. Trust us, it actually is that easy.
Price (Ex-Delhi)
Starts Rs 7.99 Lakhs
Price (Ex-Delhi)
Starts Rs 7.99 Lakhs
Price (Ex-Delhi)
Starts Rs 5.73 Lakhs
Price (Ex-Delhi)
Starts Rs 8.49 Lakhs