Special feature: Into the wilderness with Kia Sonet
We are calmly waiting in the middle of nowhere, and there are still a few minutes left for the sun to rise. It is too much of an early setting for our comfort but this was not any other day and the location was far away from our homes. What were we doing, you ask? Kia Motors recently launched its third product in India, the Sonet, which is the youngest in the company's portfolio and yet offers most of the bells and whistles also seen in the flagship offerings.
We decided to experience all of that by embarking on an adventurous road trip in the Sonet. The adventurous bit was not just about putting the Sonet into unknown territories but also about our company and guide for this trip, internationally acclaimed ace wildlife filmmaker Vishal Jadhav. The idea behind this trip was to take a detour from the comforts of urban life and track some of the wild and interesting creatures that nature has to offer.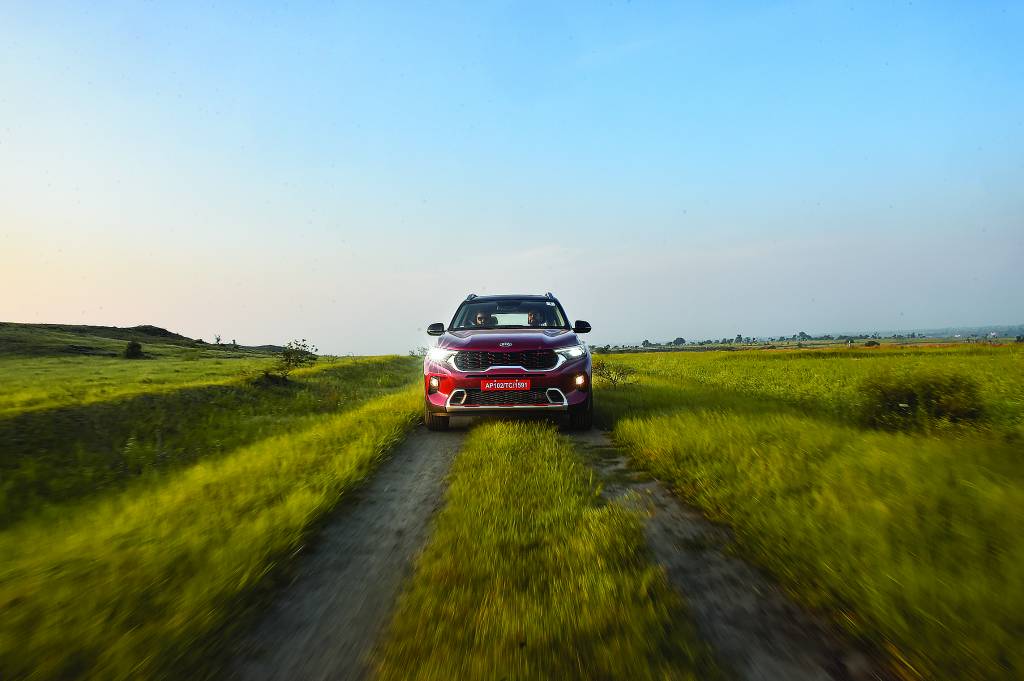 And to do that, we set off from Pune to a city called Jejuri in Maharashtra, known for attracting a large number of devotees to the famous Lord Khandoba temple. But in addition to that, the humble city is also one of the most interesting locations for wildlife enthusiasts, offering frequent sightings of foxes, wolves, hyenas and eagles.
We had the Kia Sonet in its most powerful form with the 1.0-litre turbo petrol motor making 120PS. Charting the city and the highways with this motor is sheer fun as it feels super eager to build speeds. Helping that feel is the smooth six-speed iMT, which doesn't take much time to get used to and offers added convenience over the regular MT units seen in its rivals. However, this trip was not just about smooth tarmac, but also broken surfaces and rocky grasslands, thanks to Vishal's recommended sites for scouting these creatures.
The first stop was a village called Kolhvire that is blessed with far grounds of grasslands. After having identified the right spot, we stationed ourselves for the next two hours to see if our lenses could capture anything interesting. It didn't take too long for Vishal to spot a hyena. As we began to leave for the next location, Vishal identified some movement in the grass and it turned out to be a young fox walking towards his den.
We continued towards our next location, Morgaon. While the sun was hovering above, raising ambient temperatures, we were nicely cocooned in the comfortable cabin of the Sonet. Not to forget, we were also breathing clean and fresh air, thanks to the smart air purification function which also shows the air quality inside the cabin.
The other bit that's impressive about the Sonet is the large greenhouse area that gives a proper view of the surrounding. It was almost the end of the day as we had settled in Morgaon. Just as we were searching for a place to position the Sonet, Vishal's eager eyes spotted a Bonelli's eagle. Its razor-sharp eyes, widespread wings and strong claws make it a delight to look at. Just like the Sonet, with its tiger-nose grille, bold LED headlights and its overall muscular proportions.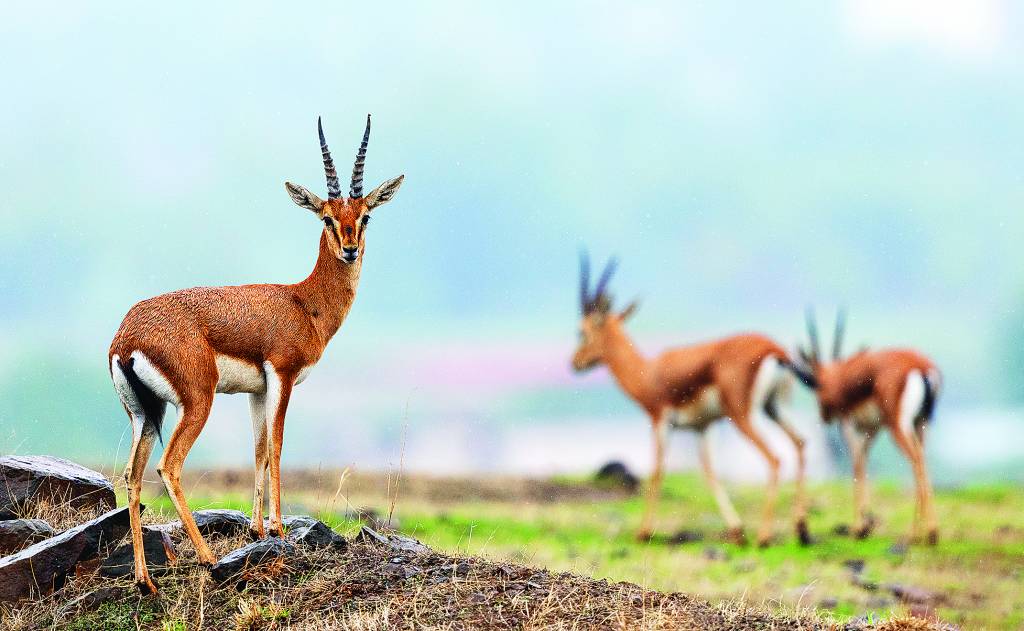 Our next was Pise village, which looked promising in pictures but its location was a challenge as it involved driving through extremely narrow lanes through the small huts followed by an inclined climb on a rocky surface. Both Vishal and our team were sceptical about the Sonet but this compact SUV crushed all our concerns by manoeuvring through and marching on this rocky terrains with great confidence. The suspension setup absorbed all the bashing from the surface, which was impressive for a soft-roader like the Sonet.
We were calmly waiting in the middle of nowhere, and there are still a few minutes left for the sun to rise. It is too much of an early setting for our comfort but this was not any other day and the location was far away from our homes. Unlike at the other two locations, it had been more than three hours and we had not spotted anything. Just as we began to pack up and return, giving up all hope, Vishal noticed something around the bushes at a good distance from us.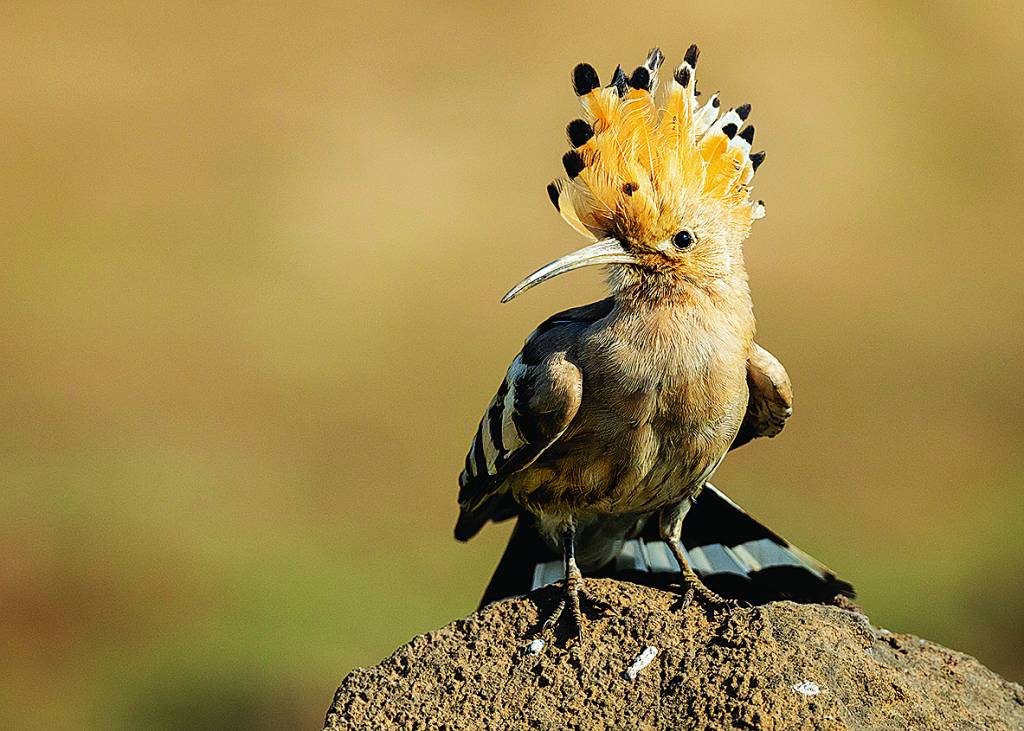 And to our surprise, it was a strong wolf that was eyeing the chinkaras ahead of him, as if it was about to chase and hunt them down. Vishal quickly grabbed his camera and captured this moment.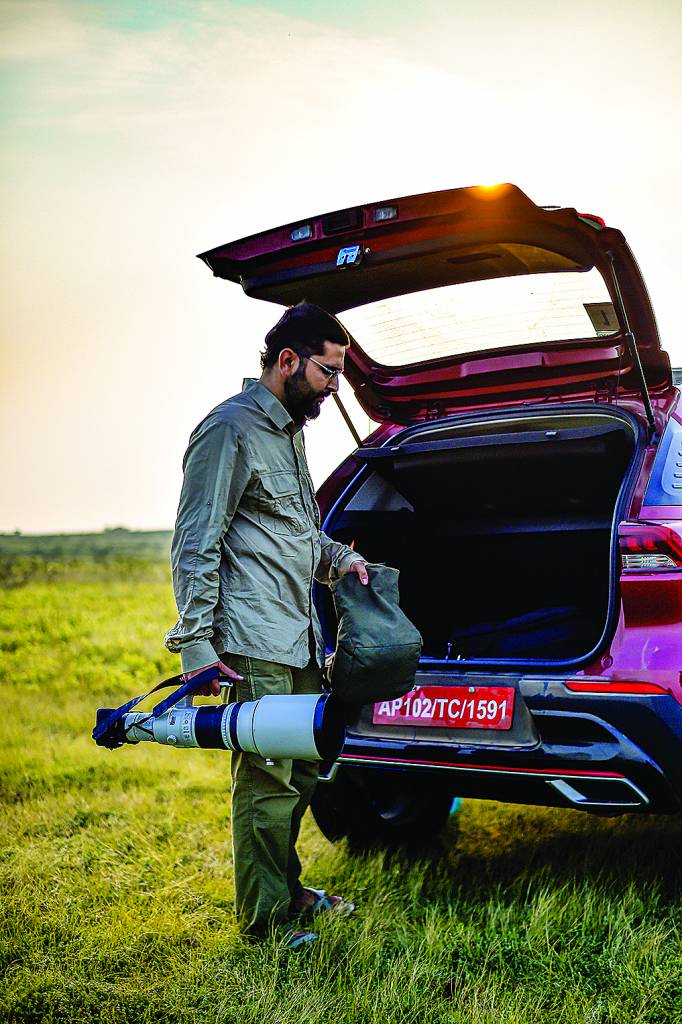 As we started our return journey, Vishal looked at the Sonet and was mighty pleased as there's more to the Sonet than meets the eye. It's not just about the good looks but also about the overall feel of this young SUV, that makes it a dynamic offering. Stay tuned as we head to more interesting locations like these in the Kia Sonet in the coming months.