Renault Kiger: Bringing stunning back, with a Warli art renaissance
Little circles. Stacked on triangles. Squiggly lines for hands and feet - and a story as old as life itself. You've probably seen this geometric themed stick figure art before - on walls, coffee mugs and pretty much everywhere around the world. And while we immediately thought it referenced cave paintings from thousands of years before, little did we know that it's actually the oldest folk art form in India, and originated from the Warli community right here in Maharashtra.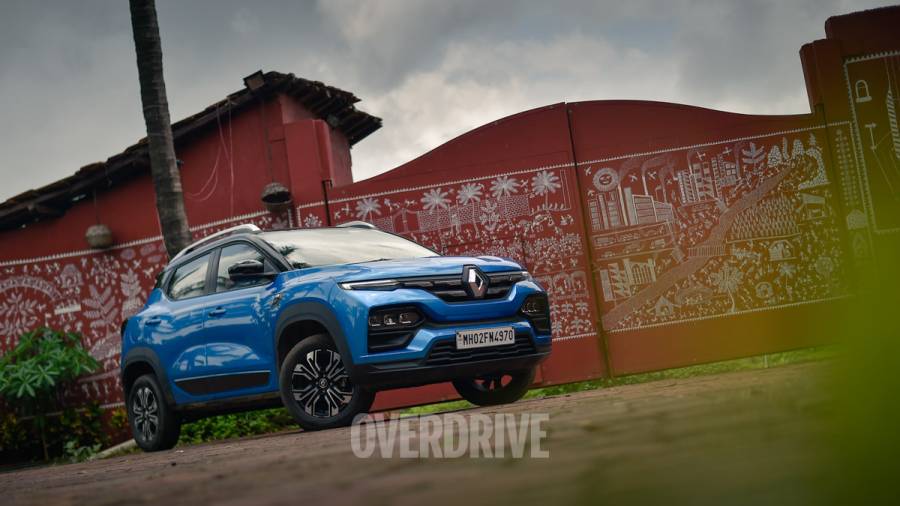 The origins of Warli art isn't as clearly documented as one would like it to be. Some estimates put it as far back as 2,500-3,000 BC, and to those very cave paintings by tribals who were ostensibly the forefathers of the Warli tribe as we know it today. More austere estimates date the art back to 10 AD, but whatever the roots, the theme of Warli art has remained constant, in the depiction of daily life - and the elevation of the so-called mundane to an art form.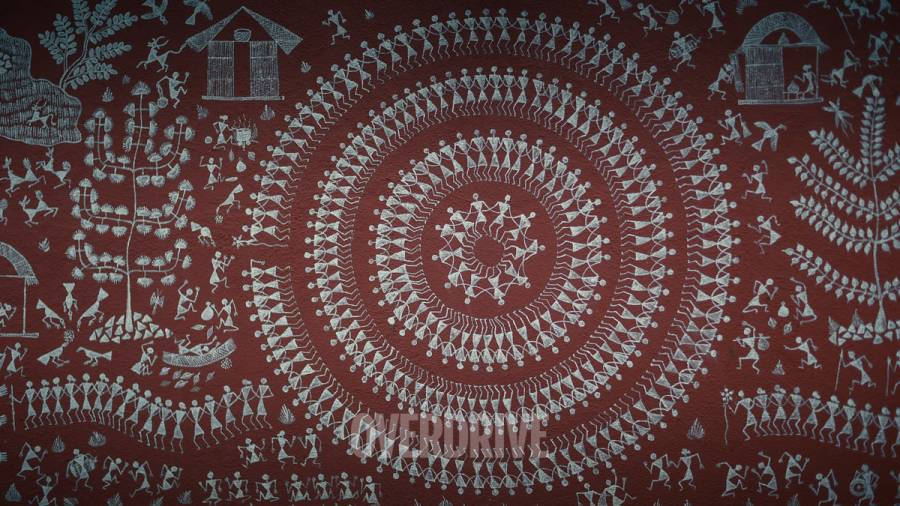 The most common theme, perpetuating the repetitive style of Warli art, is of spiral motifs, most usually a chain of humans surrounding a central figure. If I were a guessing man, I'd say it probably signifies that life is an eternal journey. But don't take my word for it - we're setting out to Dahanu, one of the few settlements of the Warli tribe, to satiate the curiosity that this art piqued and learn a little more about what's probably India's most prolific art form, that's travelled across the world - and we couldn't have picked out more apt transport.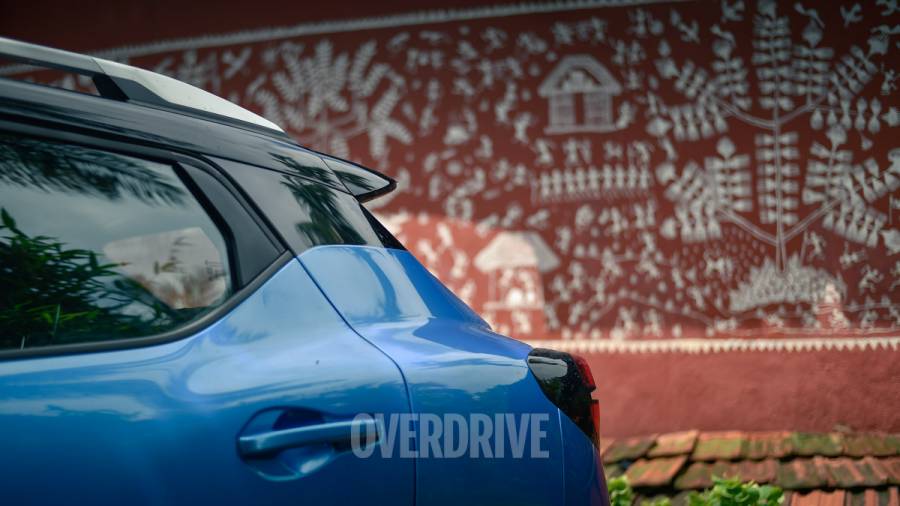 Now where the Renault Kiger figures in all this is quite simple. As one of the latest entrants in the crowded compact SUV space, the Kiger is a product of the coming together of international and Indian designers, with a collaboration between Renault's French and Indian design teams. It's contemporary, smart, stunning - made in India, for the world on a truly Indian platform. There's an immediate vividness to its lines and proportions, while unique in a sea of urban utility vehicles, make it instantly recognisable as a stylish Renault. There's no mistaking its geometric design diamond cut alloy wheels for anything else, either, and there's barely a straight line on the Kiger's body - something unique to Warli art as well.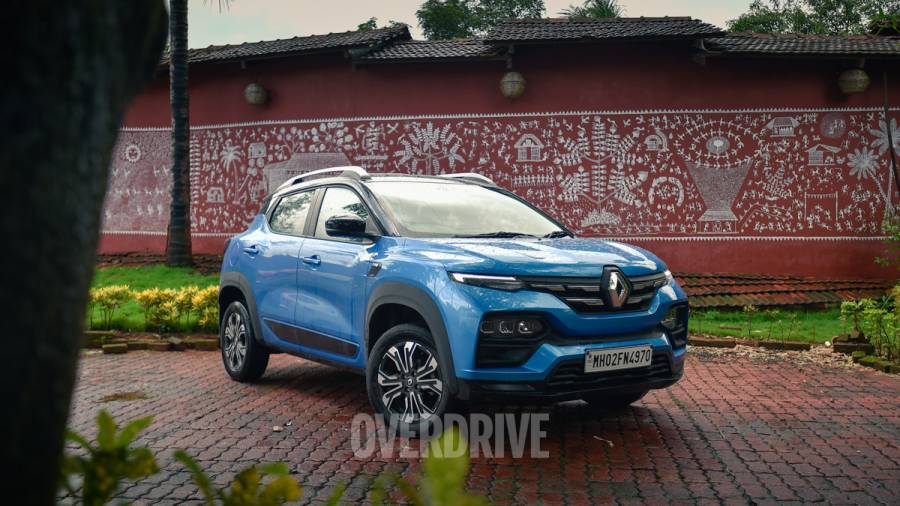 The art is also known for commonly basing its themes around daily life - the Warlis believe in romanticising the here and now. In fact, according to Warli tradition, marriages can't take place without wall paintings that depict Palghat, the marriage god, and include the bride and groom's horse. And if I were to try and draw parallels to the Kiger, it's right here in how thoughtfully the cabin's been designed - putting functionality first, with its high-set seating, multiple storage spaces, and brilliant space optimisation – making it the most practical cabin in today's range of compact SUVs available in India.
As with Warli art, the devil's in the details - the small touches that make it come together as a whole. To that end in the Kiger you've got tri-octa pure vision LED headlamps with LED DRLs, shark fin antenna and sporty rear spoiler, multi-skin 7-inch reconfigurable TFT cluster, wireless smartphone integration, a PM2.5 air purifier, and even a front parking sensor. It's even got drive modes - something that hasn't been seen before in the segment!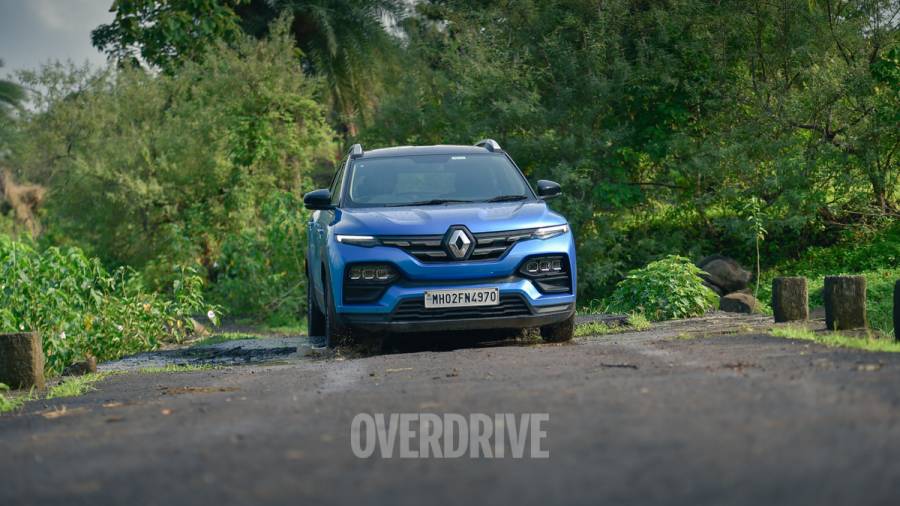 As for the Warli art, it was turning out to be a case of the seen unseen itself. Our plan had included driving around the villages in the Dahanu area, where the art, at one point largely painted by the women folk, is said to have originated many years previously, to get a glimpse of the figures in their natural habitats. But after an hour or two of trying, we had to give up. There was none to be found, despite a thriving artist's community of over a hundred artisans who take up jobs on commission and are otherwise employed. One could attribute this to the fact that Warli art traditionally uses the canvas of the mud walls of homes, and is laid out in simple chalk. Something that doesn't hold up well to the rains, of which Mumbai's been having a lot of lately. Secondly, Warli art has become something of an extravagance, even for the locals, who commission such art for special occasions, such as a wedding in the family. And since the wedding season was somewhat dampened by the pandemic, and usually stands between February and May, finding Warli art in the wild was turning out to be something of a goose chase.
However, the roads around Dahanu are all freshly laid tarmac, and perfect for a weekend drive, what with the beach also being in close proximity. Relatively unaffected by the pandemic, with locals relying on passed down knowledge of ayurvedic recipes that have (reportedly) helped curb sickness, Dahanu does make sense for a quick, safe getaway as long as you remember to mask up, socially distance and ensure your own safety - on the road, and outside of your car.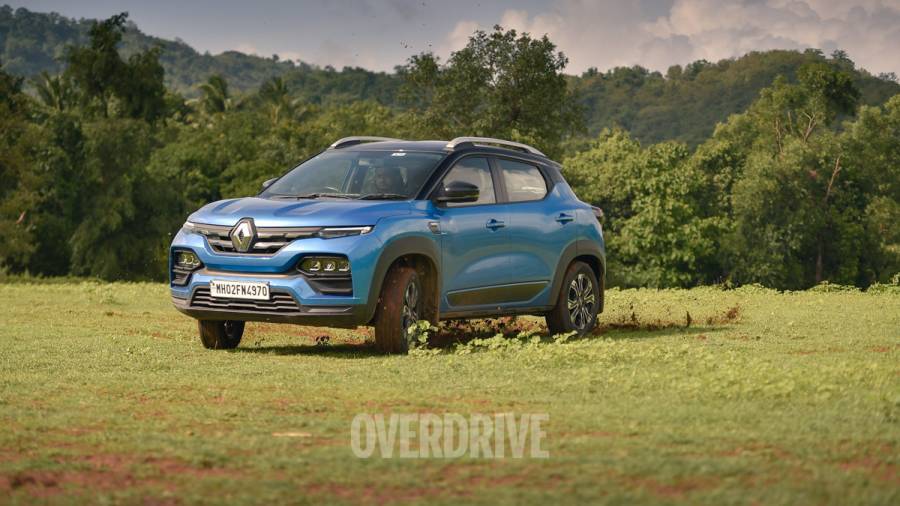 And while we've driven the Kiger before and are appreciative of its well judged ride quality and sporty performance - especially in Sport drive mode - taking it on an adventure without our road tester's hats on gives us another chance to appreciate the Kiger for what it is - a damn good SUV with great road manners that can take you a little further than any similarly sized hatchback thanks to its generous ground clearance and light weight dynamics.
It's impressive enough to make an impression at our overnight destination, the Irayos Lifestyle Retreat in Dahanu, parked amidst the current crop of sedans and SUVs, the Kigerin its brilliant Caspian Blue stands out. The proprietor, Zuzer Rangwala, has more than a passing interest in Warli art, having commissioned local Warli artists to adorn the walls of the property in it - with themes in the line of the traditional. So while you have a lot of the usual scenes of crop cultivation, dairy farming and such, the walls also depict the escape from the walls of urbanisation, and in fact the villages surrounding the property are also similarly laid out. Themes change from section to section, with the wellness areas receiving Warli-style paintings of temples, and rejuvenation, as places of worship were originally seen. What we'd missed seeing in the wild was recreated in front of our eyes - the walls here probably contain more Warli art than has been seen in a while.
Now if you want to experience similarly bold timeless design - you don't have to travel far at all. You can check out a full 360-degree view of the Kiger in all its glory right from the comfort of your home via Renault's Virtual Studio. All that's left is to bring your Kiger home, and have an example of stunning design, parked right in your driveway.