Interview: Volkswagen's Ashish Gupta on the Volkswagen Taigun, upcoming launches and electrification
We caught up with Ashish Gupta, brand director of Volkswagen India on the sidelines of the unveil of the production-spec Volkswagen Taigun. He talks to us about the new SUV, Volkwagen's upcoming launches and his company's electrification strategy for India
When can we expect the Volkswagen Taigun to be launch in India?
Without giving away the dates, because that's something which we would like to excite tour customers with, we are looking at bringing the Volkswagen Taigun to the market at the start of the festive season. I think that is the apt time for a car like the Taigun to be made available to our customers.
And this will be preceded by the Tiguan facelift?
Yes, that the timeline we have in mind. The facelifted Volkswagen Tiguan will come before the Taigun to give it enough time and space.
Where do we expect to see the positioning for the Taigun? There are two products from the Skoda Auto Volkswagen group coming in which is the Kushaq as well as the Taigun. But what's the positioning going to be like between these two?
The Taigun is clearly positioned as a car which appeals to fans of driving. This car will come with the Volkswagen DNA of safety, quality and driving fun and that's our space. Our trims will also portray this and I think you've already seen a glimpse of the GT version today, so that's the space which I think, like Volkswagen, we already own and that's something which we would like to play to our strength as well.
You spoke about the localization of the Taigun, to an extent that Volkswagen has never done before with 95% localization. But how challenging would it be in the current environment?
Most of the challenging work has already been done in this regard. In the last three years a lot of work has gone into the backend in terms of localizing all the components and raw materials. It's been challenging but kudos to the team and to our engineering and purchasing unit teams who have been able to manage this in spite of the lockdown.
Currently, there is a global shortfall of certain components which is being felt across the industry. So how are you taking care of those situations?
This is a constantly evolving situation. Right now nobody can go out on a limb and say this is how it will affect us, we are all trying to manage the situation. It's not only the semiconductor shortages that are crippling the industry right now, there are risks with on plastics supply as well and some other components across the globe, so this is something which we are trying to manage as a group. Thankfully for us being a global player we have most of these materials already tied up with our future contracts so we are more or less covered for the present situation But you never know, with the supply chains across the industry being constrained right now.
There is definitely a trend with SUVs coming into the market. But especially from Volkswagen, we haven't seen anything new happening in the sedan or the hatchback space, so why is it that SUVs are getting so much attention from Volkswagen as a manufacturer?
This movement is not specific only to India, if you see globally as well around five years back when we started analyzing the market we were already on a very high growth trajectory for SUVs. It had grown from 20% to 30% and the prognosis was that it will go up to 55 to 60% of the entire market and that's where we see India as well moving toward as well. Having said that, I think in India there is still space especially in the sedan segment. The hatchback segment if you see is overcrowded and I don't see many opportunities there because anybody worth their name is in that segment. But in the sedan segment, you see a lot of players exiting to focus on the SUV segment. I think that's the next big area where, if you have the right product, which meets the aspirations of the customers for space of a car above its class, I think that is a space worth entering with a car that will redefine a segment, as we will do in Q1 of 2022.
Mr Boparai spoke about the 3% market share that you are targeting. The Taigun is definitely a volume driver but it's also at the premium end of the market. So what is it looking like for Volkswagen in the sub-compact space?
Different options are on the table. We have stated this very clearly globally as well that we are not looking at volumes, we are looking at volumes with a sustainable presence in whichever market we are in. When I say sustainable, I mean any product that you bring into the market has to be profitable for the company and its shareholders, whom we are answerable to. So that's the space we want to occupy. We are not necessarily going for volumes, and, you know, sacrificing our sustainability in the market. I think that's very important globally for us as a company as well in India, but more importantly globally when we are investing so much in electrification.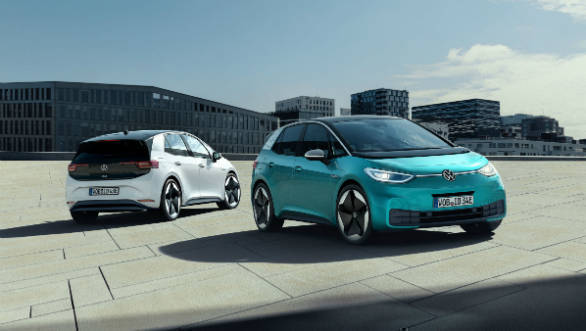 Coming to electrification and sustainability, Volkswagen has a fairly strong portfolio even in the more affordable segments globally, where EVs are concerned. There's been a huge campaign for the last three years, globally Volkswagen has been getting its agenda out in the market. What kinds of plans can we expect for EVs in India? How much do you think electrification will contribute to the kind of volumes you are looking at?
There are different studies available in the market and all of those studies give various numbers. One of the studies says that the electric segment will be around 1% in 2025 of the overall market, and it goes as high as 12% in some of the studies. So, your good guess is as good as mine What I feel will happen realistically in India is that 2025-26 will be the inflexion point for electrification in India. Why do I say this? Globally, we have seen that the first three or four years of electrification are actually driven by the two-wheelers and commercial vehicles. That seems to be taking off in India as well. Once these guys focus on electrification, they build the infrastructure for battery manufacturing, battery swapping, or the infrastructure around charging as well to some extent. So that is what plays into electrification of four-wheelers as well forward. And I see 2025-26 as when it will take off as a realistic scenario. I feel by 2025, 5% is something which electric electrics would contribute to the Indian market, and will go up to around 20 per cent by 2030.
Then what's the inflexion point for you guys at Volkswagen? At what point do you think you will enter the EV segment?
So, there are two ways to look at it: one is that you can influence the inflexion point or you can be a follower. So this is something which we are discussing at a group level. At what point does it make sense for us to come into India with the electric portfolio.
Coming back to the Taigun. Again, this is something that was specifically designed with India in mind. But given the kind of, you know, manufacturing that happens in India and our business agendas, you are definitely looking at exports. What's the plan for exporting the Tiguan to other markets?
This car is going to be exported to other markets as well. This is a made in India product but for the world.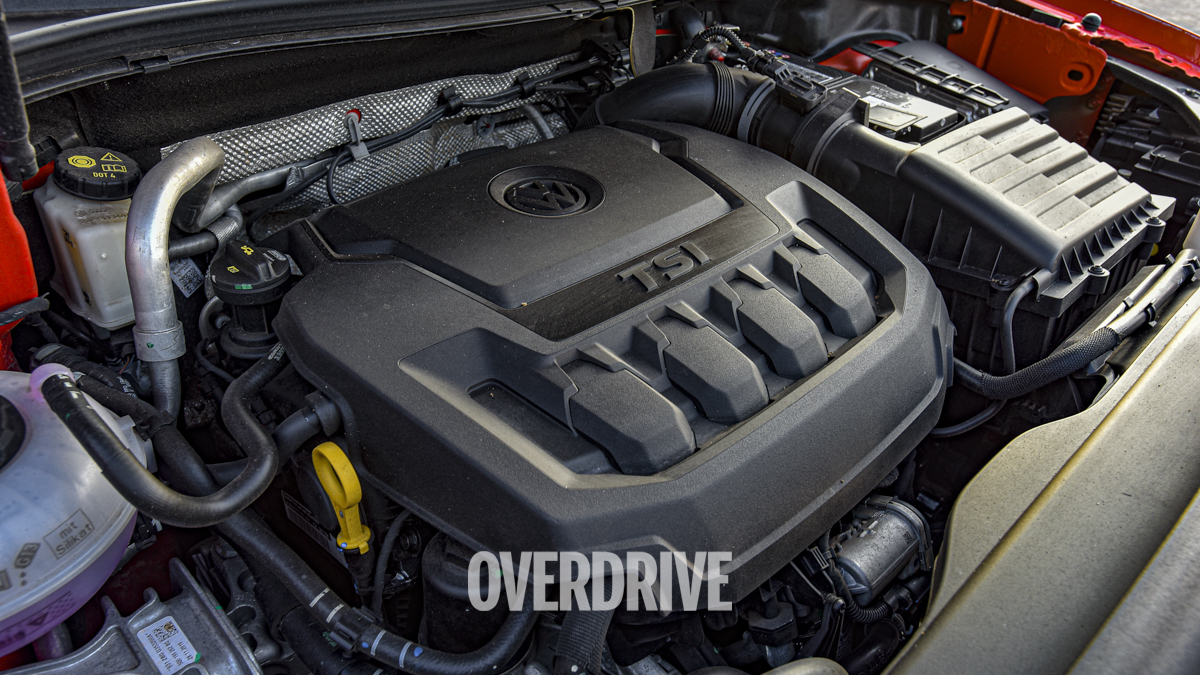 Diesels are a major point of contention across the industry. We're seeing a lot of volume drivers not able to match up or will not be able to match up to the coming emission norms with diesels. Is that something of a concern for Volkswagen as well? Are you looking at coming back into the diesel segment? Diesel was one of Skoda-VWs strengths in India but now diesels are out and petrol is in focus. Can we see a comeback in the diesel segment for Volkswagen?
In the smaller cars, we are not looking at coming back to diesel. I think we have adequate space available with our industry-leading TSI technology to actually get the volumes that we want. But in the bigger cars, especially above two litres, this is something which is continuously under investigation, whether a diesel can be brought in. Nothing has been concluded as yet. But especially in the locally produced Taigun and the other India 2.0 cars, we are definitely looking at a petrol-only strategy.
Where will you find the 5 % rebate for those replacing scrapped vehicles? Will this be through service packages or discounts?
This is just conjectured from the government at this time. They have made a statement but we are yet to see how it is implemented. The SIAM is already discussing this with the government in terms of what is realistic Yeah. So that's where I would like to reserve my comments on this because we do not have clarity yet.
Price (Ex-Delhi)
Starts Rs 10.5 Lakhs
Price (Ex-Delhi)
Starts Rs 31.99 Lakhs