India's love affair with the Ford Mustang
Ford has unveiled the new Mustang in India on January 28, 2016. For some, it will be just another new car. For others it will be another new fast performance car, albeit one made in America. But for some hard core enthusiasts, it will be the 'homecoming' of an iconic car with which they have had a lifelong affair.
A 1971 Ford Coupe
A 1966 Ford Mustang Coupe
Yes, few know that the Ford Mustang has a great fan following in India and after the launch of the first generation in 1964, many made their way to India. Amongst the early owners of the Ford Mustang was the Hindi film industry's first superstar, Rajesh Khanna. Famed film actor, director and producer Sunil Dutt also had a Mustang and he was often seen driving it down Marine Drive in Mumbai. Renowned film actress Nutan too had a Mustang and it's still with her son Mohnish Behl. Saif Ali Khan also owns a red 2008 Ford Mustang Shelby GT 500.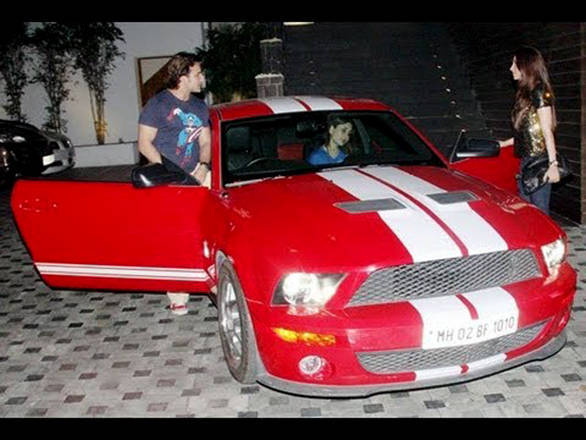 Actor Saif Ali Khan with his Mustang
Ford Mustangs have been prominently featured in many Hindi films. If I am not mistaken, Amitabh Bachchan drives a Mustang in his super hit film Trishul. A 1969 Ford Mustang convertible appears in many scenes in the 2005 film Bluffmaster, starring Abhishek Bachchan.
A 1969 Ford Mustang Convertible that was used in the Hindi film Bluffmaster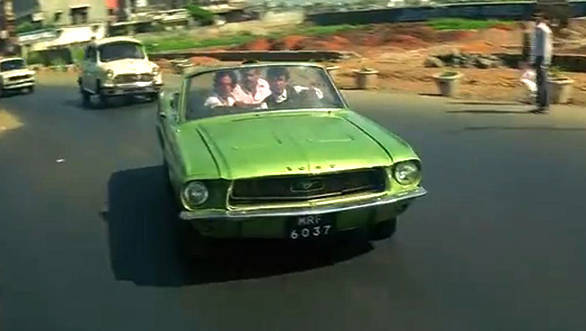 The green Mustang from the film Aashiqui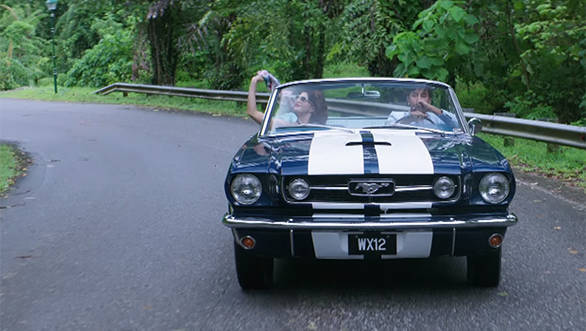 A still from the film Roy, featuring a first-gen Mustang
Mahesh Bhatt's Aashiqui made in 1990 and starring Rahul Roy, Anu Aggarwal and Deepak Tijori also featured a green convertible Ford Mustang. A first generation Mustang is seen in the song Sooraj Dooba Hain from the 2015 film Roy, starring Jacqueline Fernandez, Ranbir Kapoor and Arjun Rampal.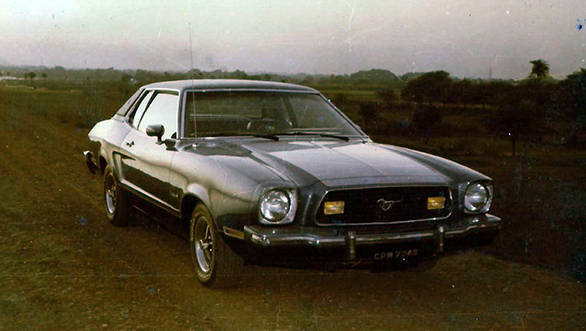 A 1976 Mustang II. Note the Indore licence plate
A 1970 Mustang Coupe at Daly College, Indore
A 1969 Mustang Coupe being restored
Renowned automotive historian and classic car restorer, Manvendra Singh says, "My family and I have always been avid fans of the iconic Ford Mustang and we have owned more than 15 of them. I have driven every model from 1964 to 73. In the late 70s and 80s when Mustang spares were quite easily available in India, I regularly drove my Mustang muscle car from my home in Indore to Delhi and Mumbai. The Mustang with its strong suspension and engine that made lots of torque was a great touring machine. Even today I have a 1969 Coupe that my son Siddhraj and I are restoring and we plan to give it the Mustang Bullitt look."
Neville Poonawala's 1985 Mustang V8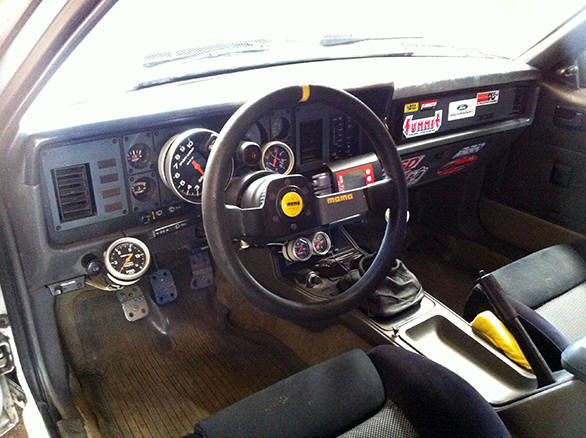 Neville Poonawala's souped-up 1985 Mustang V8
Neville Poonawala is another hardcore fan. He owns a 1985 Mustang V8 that is still in original paint. Neville has done extensive modifications to it and it can do the quarter mile in 12.3 seconds! Piloting it, he has won over 15 prizes at various drag events."
Dr. Pawan Goenka, executive director, Mahindra & Mahindra Ltd says, "My first car was a 1968 red coloured Ford Mustang V8".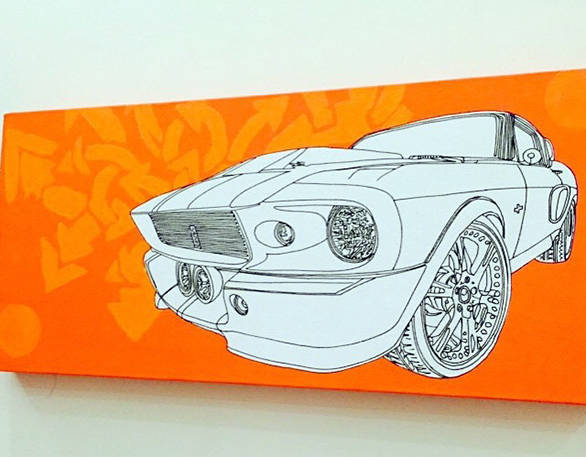 Artist Pratik Sharma's brilliant painting of Eleanor, the Ford Mustang that starred in the Hollywood film Gone in 60 Seconds
Artist Pratik Sharma loves painting American cars on canvas and says he is particularly proud of his Eleanor painting that is actually quite spectacular. The Eleanor is a customised 1971 Ford Mustang that was featured in the film Gone in 60 Seconds. Interestingly, the Eleanor is the only Ford Mustang in history to receive star title credit in a movie.
The Ford Mustang grille emblem that was once sold as an accessory for Indian car owners
All through the 1970s and 80s, the Ford Mustang was a very well known brand in India. So much so that many enterprising Indian car accessory makers made copies of the famous Ford Mustang grille monogram and the Mustang Running Horse fender emblem. These were available at auto accessory shops and many enthusiasts and even cab drivers put them on their Fiats and Ambassadors.
The Mustang emblems that were once even seen on Mumbai Kali Peeli Fiat taxi fenders
Just like you now see Ferrari logos on everything from bags, T-shirts and helmets to autos, cars, taxis and trucks, there was a time when the Mustang logo was very popular in India and was seen on all sorts of vehicles. Being a worshipper of this cult car, I had one mounted right over my bed. And yes, my family also owned a Mustang in the late 1970s and I can't wait to get my hands on the new one.
Price (Ex-Delhi)
Starts Rs 74.62 Lakhs