Green Light: Porsche Macan GTS on the Mumbai-Delhi Expressway
You know how you often come away from a road trip with more memories of the company you kept, rather than the car? It's something we stand by but after the two days we spent driving the Porsche Macan GTS on the India Relay, we may now need to think of making some exceptions. Especially since our agenda involved exploring one of India's newest, most talked about roads.
So when we found ourselves in Jaipur on a pleasant early summer morning, soaking in the vibrant sights and sounds wasn't too high on our list. But that said, the Porsche Macan GTS, with its nearly Rs 5 lakh Python Green paint option, needed its moment to shine. Parked up against the pink facades and the intricately carved sandstone of the Hawa Mahal, you can't help but think of the Macan's transformation over the years. With this last update, this small SUV has moved quite a way away from the bulbous, amphibious look of earlier. The new grille design and lighting elements have been especially effective at creating a much more taut look. The GTS takes this further with its 10mm lowered ride height, the gaping heat exchangers and the shouty rear diffuser.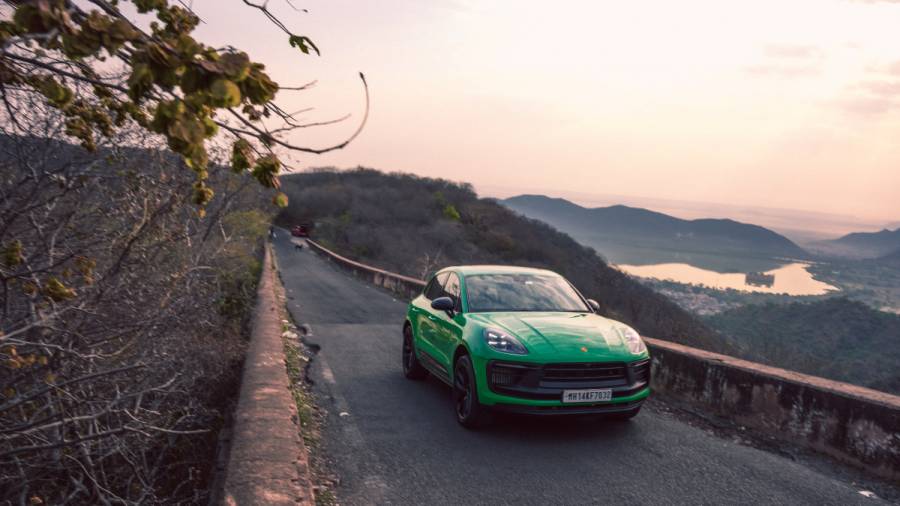 But spending precious minutes looking at a Porsche instead of driving it is criminal. So before our straight dash up to Delhi on the new Mumbai-Delhi Expressway, it only made sense to put the Macan GTS through its paces on roads that'll bring forth its reputation of being the driver's SUV. Very quickly on a romp up the Aravallis near Jaipur, it's clear that the Macan GTS will shift your perspective on what a good-handling SUV is. There's that typical Porsche precision through all the controls, the twin-turbo V6 sounds throaty and almost organic, and there's almost the balance of a much lower rear-driven car.
It's still an SUV so there's some lean but this is more of a guide for you on this mix of tight hairpins and flowing curves. The GTS Sport Package, an eye-watering Rs 22 lakh option and the biggest making up this examples Rs 1.8 crore price tag,  but one you absolutely need to tick to get the best out of the Macan GTS, does its thing in the background. The GTS puts its power down confidently and you have clear feedback on what's happening around you. As always, the PDK gearbox is right on the ball. The upshifts come just when you want them and downshifts are perfectly timed for good engine braking.
The Sport Plus mode is probably a bit too hard-edged on these roads, but even the Sport mode has more than enough urgency to keep you interested. In any case, the motor is about as responsive as these turbo V6 engines get. The performance builds in a linear swell and only peters off closer to 6,000 rpm. So you still have a wide breadth of revs and dollops of torque to play with at all times.
Hooning checked, we quickly realized that the new expressway is quite a bit further away from Jaipur. Getting to the expressway from here will have you drive 70 km up to Dausa. It's a 195 km spurt up to Delhi from there, ending up at Gurugram-Sohna Expressway. We found the connectivity to the two cities to be a touch convoluted but this will change over time with more direct links to the expressway planned, both from Jaipur and from further into Delhi.
As for the road itself, it's a far cry from our usual trips up to Delhi. It's eight laned throughout this completed 246 km stretch, largely straight with long mild curves, so driving is stress-free but also monotonous. Thankfully, the 120 kmph speed limit seems well attuned to the road, but traffic is sparse now and how this pans out when this road goes fully operational remains to be seen. Either way, the Porsche Macan GTS remained unbothered, turning into a calming luxury SUV here. The motor quiets down in these situations, the gearbox fades into the background and you now have a more traditional luxury car with great refinement and that fine line between plushness and control that Porsche manages to tune into its ride so well. Even with these large wheels and air suspension, there is no gruffness coming through.
The Macan GTS cabin ticks all the boxes too. It's not the most modern one anymore with the grainy instrument cluster screen, (you still get that analogue tach!) and the more old-school dash design. But the GTS' Sport package lifts things considerably with the swathes of lacquered carbon fibre and suede, the sports seats that cocoon and comfort you at the same time and the new central screen and capacitive buttons, which are far less fiddly than you would think. The green highlights add just that dose of liveliness to bring the ambience together.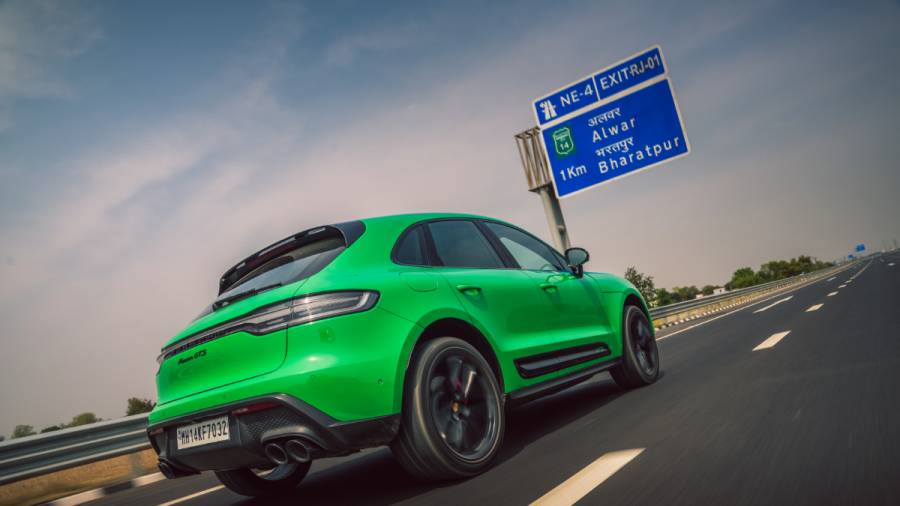 It also helps that this new Mumbai-Delhi Expressway, christened the NE4, isn't a boomy concrete one. The surface is tarmac which makes the journey must less tiring and far quieter. That said, there are still some sections where the surface could have been less bumpy, the usual Indian highway trait of undulating patches already cropping up. But the road is very well-marked, so your ADAS-equipped car will find it quite easy to navigate. You'll be hard-pressed to find fuel or food currently on this stretch but there is infrastructure for large rest stops at fairly regular intervals already set up. So expect this highway to be EV-friendly too.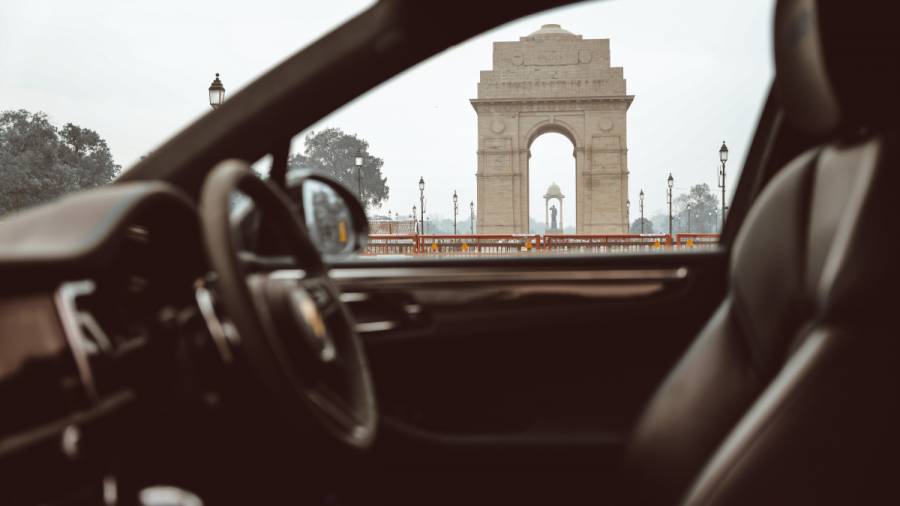 It should also be quite safe, there are speed cameras fairly regularly, a wide run-off area between the two lanes, as well as U-turns that should help emergency vehicles, reach mishaps quickly. But here's what seals the deal, it only took us two hours to cover the length of the expressway distance, which can be almost half the travel time between Delhi and Jaipur. If this section is anything to go by, that 13-hour Mumbai-Delhi travel time seems well within reach.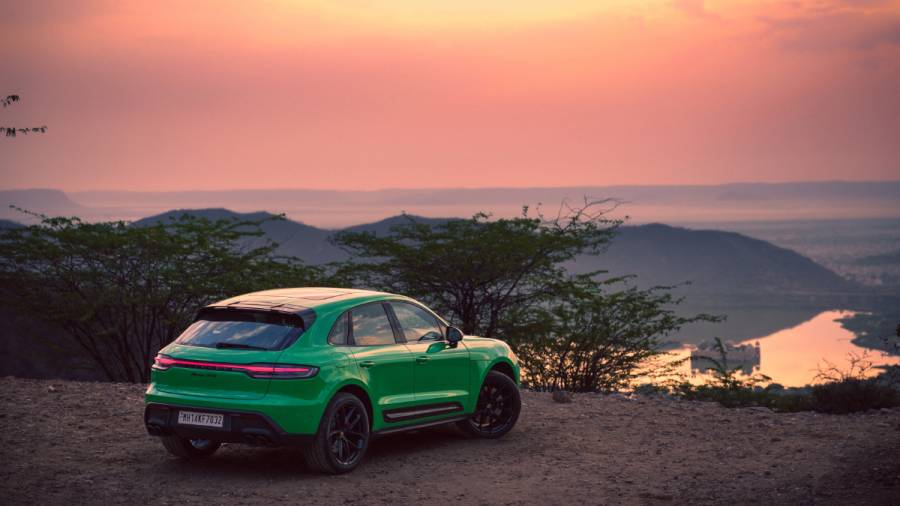 As for the Porsche Macan GTS, I haven't bothered with the specs yet, which tell you everything you need to know about this SUV. Its 440PS/550 Nm, 2.9-litre twin-turbo V6 is impressive as is all the tech on board. But few cars, more so SUVs, bring it all together in a package that feels so capable and so engaging in any situation. The new EV will have to be really, really good to get this far.
Text: Tuhin Guha
Images: Sumit Gaikwad
Also read,
Porsche announce electric versions 718, Macan and Cayenne models
Porsche Macan facelift launched in India at Rs 85 lakh, deliveries from Jan 2022
2021 Porsche Macan facelift revealed with more power, suspension upgrades
Price (Ex-Delhi)
Starts Rs 69.98 Lakhs