Call of the Wild: Seeking harmony with nature in the Hyundai Verna
When it comes to getaway destinations, we tend to naturally think of taking a trip to some beach resort or hill station to escape from fast-paced city life. But with the pandemic still knocking on our doors, destinations like these aren't ideal due to the crowds that they attract. We all want to get out of the city and be one with nature, but at what cost and risk? The destination we've ticked off our bucket list this time around is where you will find the solace and recluse you deserve, and allow you to be in harmony with nature while eliminating the risk of crowd activity. This time, we head out from the urban jungle of Nagpur, Maharashtra, to the real jungle in Pench, Madhya Pradesh, via the simply sublime NH44 in the marvel of a machine that is the Hyundai Verna.
The Park National Park extends over an area of over 1,288sq km and straddles across two states – Maharashtra and Madhya Pradesh. Pench is rich in biodiversity, where a huge number of birds, reptiles, animals, and even some endangered species like Tiger continue to call the national park their home. Pench is also said to have been the inspiration behind author Rudyard Kipling's fictional masterpiece – The jungle book.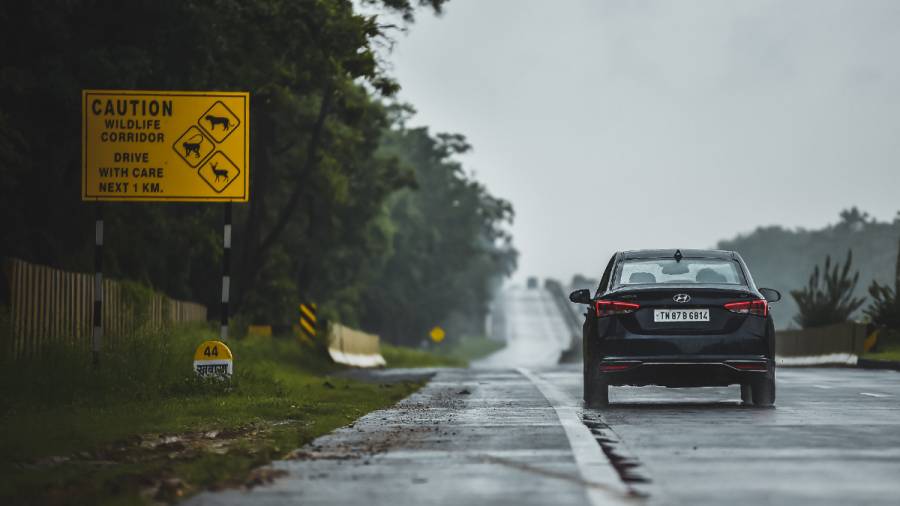 There is a great sense of calm about Pench tiger reserve. The sounds of unfamiliar birds chirping, seeing beams of sunlight squeezing through the thick canopy of leaves, watching animals like langurs and deer frolic about and go about their daily business, it's all instils you with a sense of calmness and relaxation. The only traffic you'll see in these parts is a herd of buffalos, goats or cows crossing the road. We entered Pench from the Turia gate in MP, which is the most famous gate for tiger safaris. We also wanted to experience a very unique highway that's en route to this  preferred point of entry.
For our stay at Pench, we chose Tathastu luxury resort which is about 2km away from the entrance gate. Tathastu is well equipped with all the modern amenities and you will rarely be found wanting. There are themed rooms like tents and treehouses on the property which will make your stay over here all the more exciting and fun. The staff is very courteous and helpful. There's even a spa for you to pamper yourself. From safaris to visits to tribal villages, Tathastu organises many activities for you to indulge in. It is a lovely place to rejuvenate your body and mind. We booked a tiger safari with the resort, but unfortunately weren't lucky enough to spot any of the 65 tigers in the sanctuary. However we were very impressed with the information the naturalist, Jigar provided us with. He shared a lot of information about the nature in general, including the most famous tiger at Pench, named Collar-wali – 16 year old tigress who has given birth to 26 cubs.
Now the tiger continues to be on the list of endangered species around the world for many years. It was only back in 2006 when the first census of tigers was carried out in India, when their appalling numbers (just 1,411 tigers) came to light. This was shameful for India seeing as the tiger is our national animal. In an effort to save the species and salvage our national pride, back in 2010 the NHAI came up with the idea of building an elevated 37-km-long NH44 highway section – from Nagpur to Seoni districts – that would benefit both man and beast. In 2019 the highway was completed and it remains in pristine condition till today. The NH44, comprises a section with nine bridges and underpasses in total specifically built to help animals and man go their own way without harm. One of the underpasses measures 750m in length which is believed to be longest in the world that's built exclusively as a corridor for animals to pass through. To date around 11 tigers among hundreds of other creatures are known to frequently use the underpasses. The drive down this highway was simply brilliant.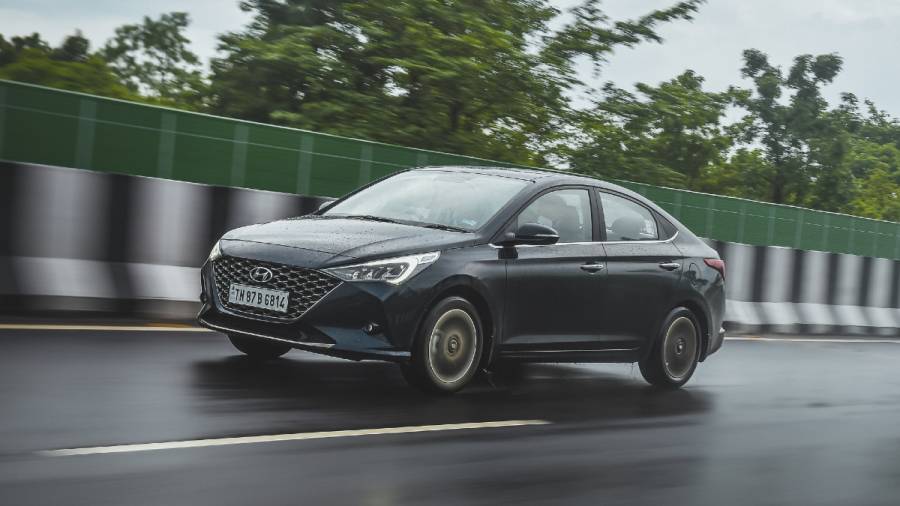 There are a good amount of long sweeping curves and straights that you'll thoroughly enjoy in a car like the Hyundai Verna. This highway cost the Indian Government Rs 240 crore to build, meaning that you, the tax payer have unknowingly contributed to saving the tiger in India in a small way. Driving on this road certainly did feel great! We were glad to be driving the Hyundai Verna on this trip. It just made ticking this place off our bucket list all the more enjoyable.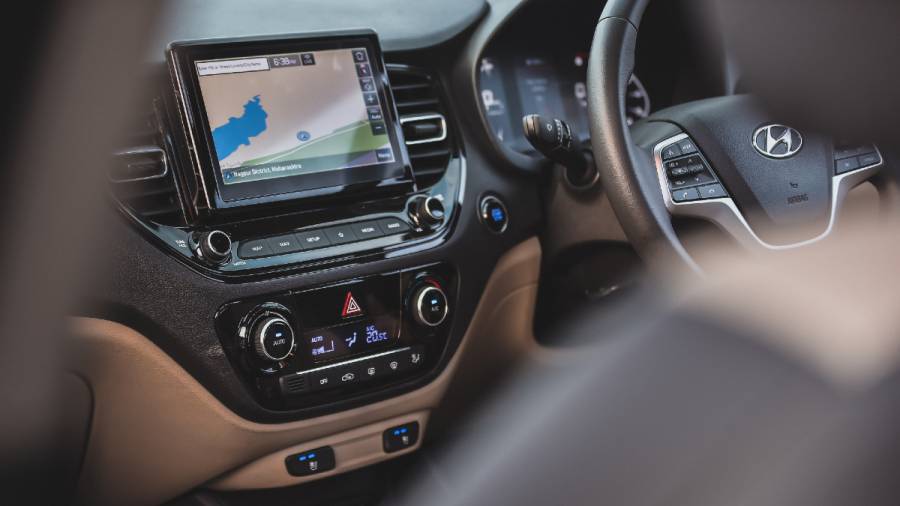 Some of the roads leading to the NH 44 weren't in the best of shape, but the Hyundai Verna soaked it all in and managed to make our trip an extremely pleasant and relaxing one. With its punchy 115PS 1.5-litre petrol engine and manual transmission, the Hyundai Verna devoured kilometres like an absolute beast. But after taking the turnoff onto the national park, we eased off the throttle and the car was as quiet a mouse and blended in well with the peaceful and surreal surroundings.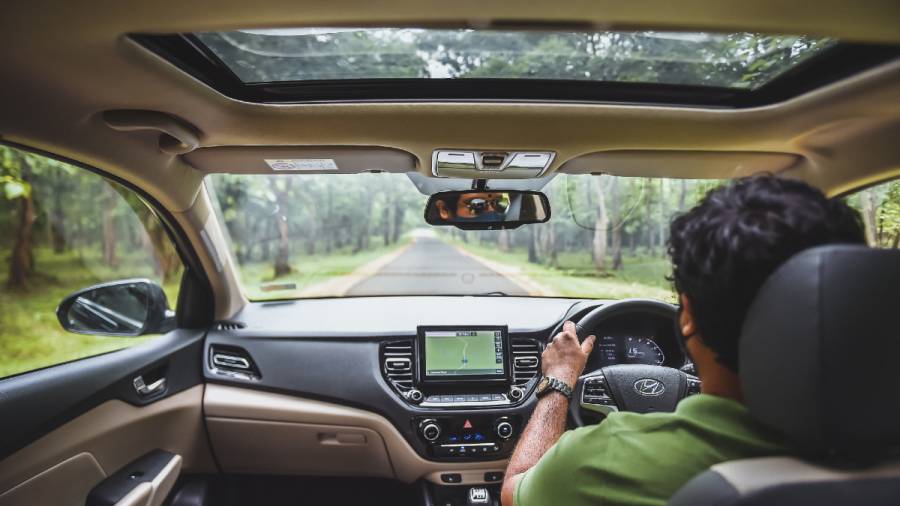 The Hyundai Verna's airy cabin is complemented with a sunroof which allowed us to really breathe it all in while taking in all the sights at Pench. The SX models list of features that includes the cruise control and ventilated seats with their cooling function saved us when things got a little too hot. With the Hyundai Verna, we really couldn't have asked for better way to be in harmony with nature. Happy to have scratched one more awesome destination off our list.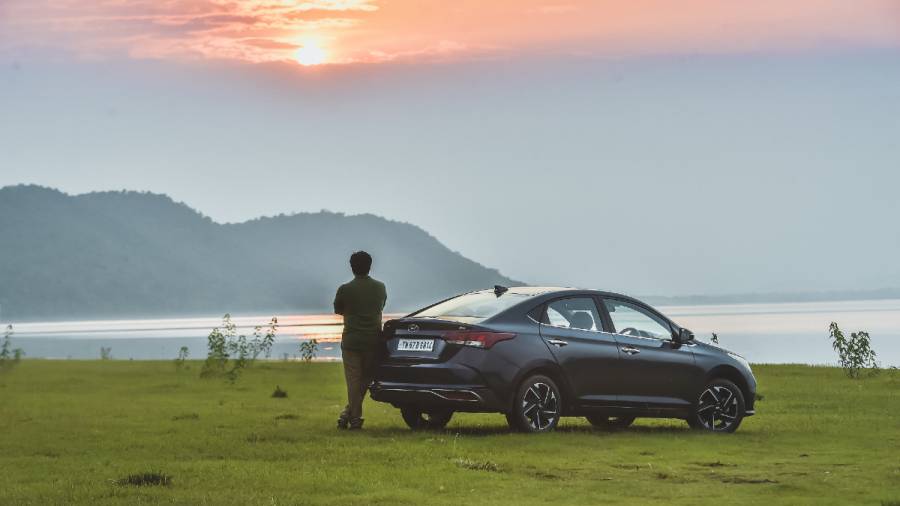 Images by Sumit Gaikwad