Best riding roads: Barcelona to Calders loop
Good riding roads are easy to find in places where mountains combine with generally good road building quality. But when you add the usually sunny Spanish weather into the mix, the combination is properly intoxicating. The area north and north-west of Barcelona is a rider's paradise. It's hilly terrain with lots of greenery, a few lakes, forests and tons of roads squiggling their way through them. As you can imagine, a lot of motorcycles frequent these roads and more than a few cyclists as well.
We were handed this 180km loop on the recent ride previews of the 2018 Harley-Davidson Softails, the great looking Breakout, the apocalyptic Fat Bob, the surprisingly dynamic Heritage Softail and the effervescent Street Bob. On day one, we headed from our hotel, about 40km from Barcelona's El Prat airport towards Moia via Tona where we would take a right to hit the North part of the loop.
The road is generally a two-lane with tight corners that come at you one after another. If you're in the mood and riding swiftly, there's no room to breath unless you stop for a view or a coffee. There is light traffic and the buses and the trucks do occasionally cross the double yellows so watch out in the blind corners.
You head north towards Prat de Llucanes but taking the vastly twistier C-49 via Orista rather than the straighter C-154 via Olost. From Prat de L you head south towards Calders on the B-431 via Avinyo. Note that the tarmac is brilliant in quality but can be slippery thanks to the nature of the construction. In the wet, grip level are extremely low, you've been warned. Calders is a good place to stop for a break.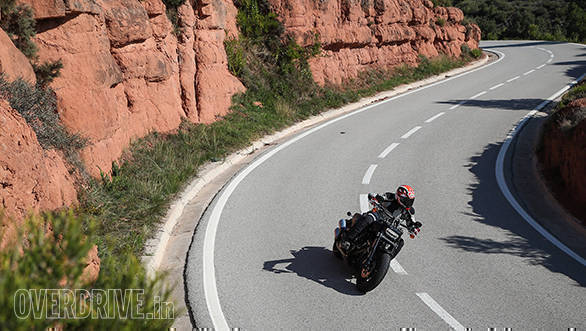 From Calders you can head south on the B-124 and then the B-1241 to Gallifa. These are even tigher roads than the northern half of the loop but grip levels are higher and you can ride harder as a result. The roads are emptier than the north loop but keep an eye out for cyclists. They love this stretch and by law, you have to give them at least a 1.5m clearance.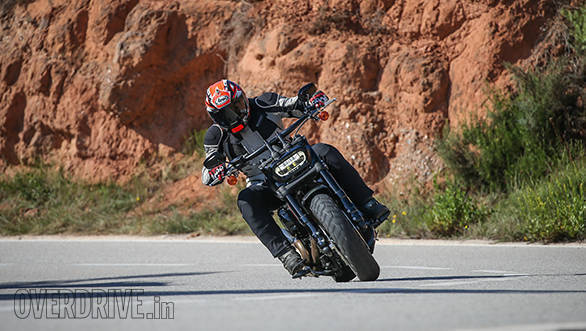 You turn northwards again at Sant Feliu de Codines and start your twisting run back towards Moia via Castelltercol. The roads is straighter and not quite as strenuous as the previous 150-odd kilometeres. And then you're on the home stretch turning back onto the road back at Moia.
This is a delicious circuit in the mountains and should be on every serious motorcyclists wish list.
Google Maps link:
https://goo.gl/maps/VVsyyDj4ft62