Diwali 2017: Cars that we enjoyed driving and you can buy in this festive season in India
The festive season is almost here and it is one of the most auspicious times to buy a new car in India. Car manufacturers too are keen to launch their offerings during the festive diwali season to cash on the high spirits of the prospective buyers. We have compiled a list of cars that we enjoyed driving this year, and the ones that you can buy. The following list of cars have been appreciated by our team at OVERDRIVE. The list also mentions about the offers and discounts that one can avail from the car dealerships in India
Polaris Multix: Rs 2.79 lakh - Rs 3.44 lakh, ex-Mumbai
Surprised? That's Lijo Mathai's pick for this list. Lijo says that there is nothing like the Polaris Mutix on Indian roads. He further elaborates, that the simplicity and the go anywhere (nearly) are some of the highlights of this SUV...err..pick-up..err..multi-purpose vehicle. He was also amazed with the fact that the Polaris Multix can generate electricity.
Maruti Suzuki Ignis: Rs 4.54 lakh - Rs 8.07 lakh, ex-Mumbai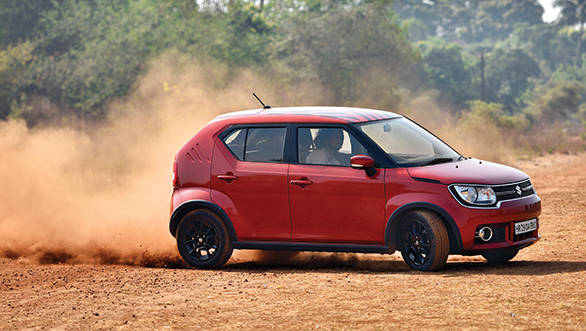 The Ignis was clearly the most unconventional Maruti Suzuki car that arrived this year. Available with both petrol and diesel powertrains and an option between manual and automated transmission, the Ignis is clearly a distinguished offering when compared to its rivals in India. Here is what Rahul Richard has to say about this Funky offering. Also, if you have been eyeing the Ignis, this festive season is the best period to get one. You can a maximum discount of close to Rs 70,000 on the hatchback that includes exchange and loyalty bonus.
Tata Nexon: Rs 5.87 lakh - Rs 9.46 lakh, ex-Mumbai
Tata Motors have undoubtedly priced the Nexon SUV very attractively against its staunch rivals, the Maruti Suzuki Vitara Brezza and the Ford EcoSport. In his first drive review, Lijo mentions, "The suspension just smothers everything in its path. There is some amount of lateral movement when you go into a pothole; however, the suspensions caresses your back and tells you that it has done its job. All this happens without the usual thuds that you associate dampers with" We did reach to Tata Motors dealerships in Mumbai but were told there is no discount whatsoever on the new SUV.
Baleno RS: Rs 8.40 lakh, ex-Mumbai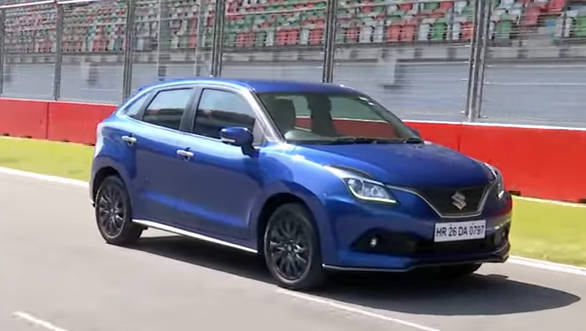 Maruti Suzuki's first performance hatchback, the Baleno RS, has been launched in India at Rs 8.69 lakh, Ex-Delhi. The Baleno RS (where RS stands for Road Sport) is available only in the Alpha trim and sits on top of the range. About driving it, Lijo explains, "The motor builds up speed rapidly and is a high-revving unit. We like the way it has minimal turbo lag" Since it is a comparatively new model, there are no discounts available on it.
Force Gurkha Xplorer: Rs 8.46 - Rs 11.90 lakh, ex-Mumbai
Rahul Richard loves SUVs, one of the reason for him to be always eager to do SUV tests. Rahul Richard says that the Force Gurkha is impressively capable off-road thanks to that torquey engine and 210mm of ground clearance. Find out more about the Force Gurkha Xplorer edition.
Tata Hexa: Rs 11.90 lakh - Rs 17.25 lakh, ex-Mumbai
Tata Motors' flagship offering, the Hexa packs in all the goodies that you'd expect from a sub-Rs 20 lakh premium vehicle. Right from design to features, Tata Motors has got it right in almost every department. The Tata Hexa comes with a 2179cc diesel motor in two different states of tunes. We have enjoyed the Tata Hexa during the first drive and road test stories. The company dealerships are offering a festive discount of Rs 30,000 on the MT and Rs 20,000 on the AT variants.
Jeep Compass: Rs 15.5 lakh - Rs 21.5 lakh, ex-Mumbai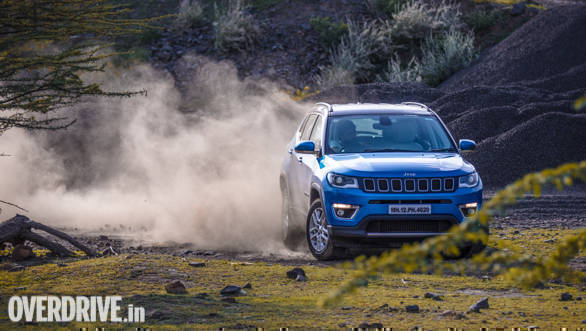 The Jeep Compass is available in three main trims -- Sport, Longitude and the top-spec Limited. However, the Longitude and Limited variants will also be offered with an option pack. Aditya Chatterjee compared the Jeep Compass with the Hyundai Creta, where the former won. The Jeep Compass is the affordable premium all-wheel drive that one can get presently. This one too will not be offered with any discounts, confirmed a local dealership.
Skoda Octavia vRS: 25.48 lakh, ex-Mumbai
Skoda recently launched its performance based Octavia vRS sedan in India. Be it the racy design or that 2.0-litre TSI engine which produces 230PS of power and 350Nm of torque mated to a 6-speed DSG. Everything about the sedan is all about performance. While the sedan has been already launched in India, there are some dealerships who are awaiting to get it.
Audi Q7 petrol: Rs 67.76 lakh, ex-showroom, India
The new 2017 Audi Q7 40 TFSI features a 2.0-litre turbocharged four-cylinder engine that produces 255PS and peak torque of 370Nm. It will come mated to an eight-speed automatic transmission powering all four wheels through Audi's Quattro system. The Audi Q7 had so far been available with the 3.0-litre 45 TDI diesel engine in India. The Audi Q7 40 TFSI has a claimed 0-100kmph time of 6.9 seconds, with a top speed of 233 kmph.
Price (Ex-Delhi)
Starts Rs 70.12 Lakhs
Price (Ex-Delhi)
Starts Rs 13.59 Lakhs
Price (Ex-Delhi)
Starts Rs 7.99 Lakhs
Price (Ex-Delhi)
Starts Rs 9.99 Lakhs
Price (Ex-Delhi)
Starts Rs 16.99 Lakhs
Price (Ex-Delhi)
Starts Rs 4.89 Lakhs
Price (Ex-Delhi)
Starts Rs 7.34 Lakhs
Price (Ex-Delhi)
Starts Rs 25.99 Lakhs
Price (Ex-Delhi)
Starts Rs 6.95 Lakhs