Differences between the Tata Tiago EV and Tata Tigor EV
The introduction of the Tata Tiago EV means that this is the most affordable electric car on the Indian market. Prior to this, the Tata Tigor EV help that position. Both cars are very similar in a way, but a few differences separate them from each other. Let's look at the differences between the Tata Tiago EV and Tata Tigor EV.
The key deciding factor when purchasing an EV is its range, and the Tiago EV's range is now 315km thanks to its 24kWh battery pack. Another, smaller battery pack with a 250 km range and 19.2 kWh is also available. The Tigor EV has a 26 kWh battery pack, although its advertised range is just 306 km.
Both cars will sprint from 0 to 60kmph in 5.7 seconds and get an 8-year and 1.6 lakh km warranty.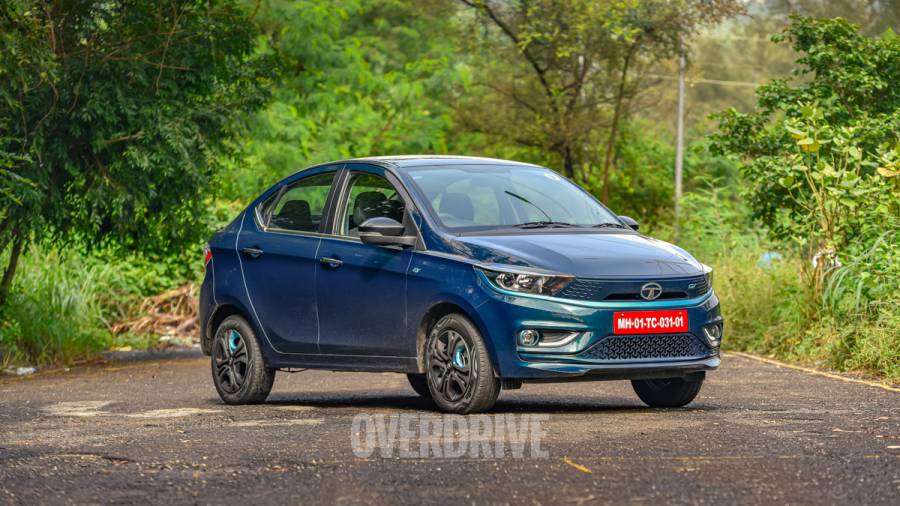 The Tigor EV is equipped with a 7-inch touchscreen, smartphone connectivity, automatic headlights, a digital instrument panel, an 8-speaker music system, a rear camera, and connected car technology. The Tiago EV offers the same characteristics, but its linked car technology is more advanced because it is more recent. Nevertheless, they will also be available as software upgrades for Tigor EV purchasers. The Nexon EV Max was the first vehicle to use a multi-mode regenerator; however, the Tiago EV now has one.
The four variants of the Tata Tiago EV are the XE, XT, XZ+, and XZ+ Tech Lux. Prices range from Rs 8.49 lakhs for the entry-level XE model to Rs 11.79 lakhs for the top-of-the-line XZ+ Tech Plus model with a larger battery and quick charger.
The four variants of the Tata Tigor EV are XE, XM, XZ+, and XZ+ DT. Its ex-showroom price ranges from Rs. 12.49 lakhs for the base model to Rs. 13.64 lakhs for the variant with the most specifications.
Also Read:
Tata Tiago EV launched in India, prices start from Rs 8.49 lakh
2021 Tata Tigor EV road test review
Price (Ex-Delhi)
Starts Rs 4.6 Lakhs
Price (Ex-Delhi)
Starts Rs 5.75 Lakhs
Price (Ex-Delhi)
Starts Rs 11.99 Lakhs