Dakar 2021: Both Hero MotoSports riders break through into top 20 overall in Stage 8
With the second part of the marathon stage that began with the preceding Stage 7 done, both Hero MotoSports riders find themselves in the top 20 overall. Sebastian Buhler, in only his second ever Dakar rally, climbed the stage rankings to finish in 10th position, while Joaquim Rodrigues struggled after hitting a rock on stage, injuring his arm and shoulder in the process. JRod managed to bring the Hero 450 Rally back to the bivouac in 26th. After Stage 8, JRod finds himself up a spot in 16th, while Buhler climbs up to 19th overall. 
Buhler says, "I am happy to be in the Top 10 today and to see one more stage in the books. I had to be very careful yesterday to not damage the bike in any way as we had no assistance in the marathon Bivouac. So, my bike was in a good condition today, I managed to ride more freely and build up a good rhythm and pace."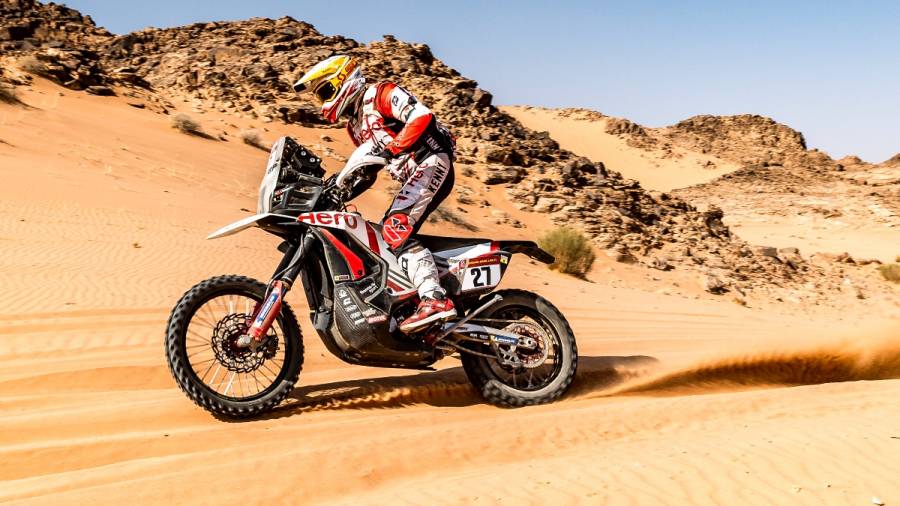 Competitors made their way from Sakaka to Neom in Stage 8, where they were reunited with their teams and service crews and can finally work on fixing damage to their vehicles. JRod, for example, struggled with a puncture after Stage 7 and the impact on Stage 8 wouldn't have done him, or his motorcycle, any favours. JRod will seek medical attention for his arm at Neom and we hope it doesn't impede his progress in Dakar 2021. Stage 9, with 465km of competitive riding along the seashore mixed with sandy tracks, will see competitors make a loop around Neom, and should be one of the tougher stages this year, if not the most varied. 
Also read, 
Dakar 2021: Another good day for JRod, finishes Stage 7 in 9th spot