Dakar 2021: Another good day for JRod, finishes Stage 7 in 9th spot
After yesterday's rest day at Ha'il, the marathon Stage 7 put competitors right back in the thick of it, with 737km between the start point at Ha'il and bivouac at Sakaka, of which 453km was competitive. Marathon stage rules dictate zero team assistance so competitors must weigh pace against risk, and the Hero MotoSports riders put in another good performance, with Joaquim Rodrigues crossing the timing equipment just 5min 55sec behind the lead rider, in 9th spot despite struggling to find a flow early on in the stage.
Sebastian Buhler had another stage finish just outside of the top 20, coming in 21st. This consolidates his overall position in 21st, while JRod moves up to 16th overall. 
The route, nearly half of which was packed soil, the rest sand mountains and dunes, was a challenging run since competitors were looking out for their machinery and tyres for the next stage. Stage 8 will see competitors race from Sakaka to Neom, a relatively short special of 375km but adding up to 709km overall.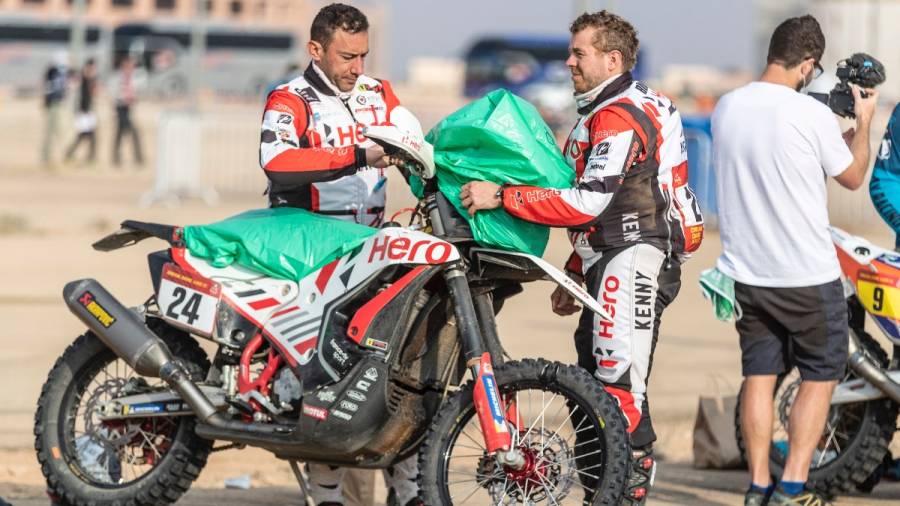 JRod said, "Stage 7 was going to be a tough one. I wasn't feeling very well in the morning and couldn't find my flow initially. But then things started to come together and I got into a good rhythm, found my pace and brought my Hero bike to the finish in Top 10. I am really happy with the outcome today as the bike and tires are in a safe and good condition for tomorrow."