Cyrus Mistry accident: Why you should always buckle up even in the back seat
The tragic death of Cyrus Mistry in a road accident on September 4 has brought the spotlight back onto our road safety habits. Quotes from the authorities say that Mistry and his co-passenger seated in the rear seat weren't wearing seatbelts. Now factor in that the Mercedes-Benz GLC they were driving was supposedly doing well over 120 kmph at the time of the crash and you have an immediate recipe for disaster.
How seat belts protect you
The seatbelt is possibly the simplest but also the most effective bit of safety equipment in a modern car. It is the first line of protection among the passive safety systems you have on board a car like airbags, multi-collision braking, rollover mitigation and so on. Studies have shown that wearing seatbelts can reduce the risk of fatal injury by 45 per cent which improves to 50 per cent for light to moderate injuries. A seatbelt holds you in place during a crash, most crash structures in modern cars are designed with the assumption that the driver is buckled in. So a safe car will collapse in a way to protect the passenger compartments and footwells.
Airbags function best only when you are wearing seat belts
Seatbelts, especially the three-point ones, are also designed to make sure the impact of the collision is spread evenly across the body of the passenger. This reduces the risk of a serious injury to one part of the body. A seatbelt holds you in place through the strongest parts of your body, the shoulder and the hips, this amplifies their effectiveness and also ensures you aren't flung around abruptly in a crash. When paired with head restraints, you are also protected from whiplash and spinal cord injuries.
Rear seatbelt statistics India
But, a 2018 survey shows that only 25 per cent of Indians actually wear seatbelts. This is an appalling statistic considering that seatbelts have been mandatory in the country for a considerable period of time now. An often overlooked fact is that wearing a rear seat belt too is mandatory by law in India, which this Mistry incident has brought to the forefront.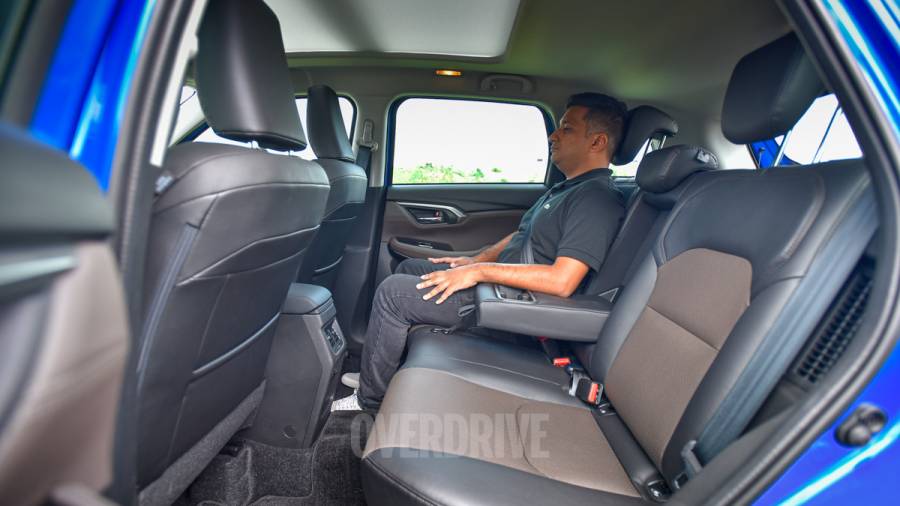 A 2019 study by the SAVELIFE foundation makes for some bleak reading. Just 27.7 per cent of the respondents knew of this law and only 7 per cent of the respondents surveyed wore rear seatbelts. Interestingly only 30 per cent said their vehicles didn't have them fitted, to begin with.  The two main reasons for not wearing rear seatbelts were noted to be a lack of awareness about the law and about rear seatbelts in general. Most of the advantages that apply to wearing front seatbelts also apply to the ones in the rear, especially if these are of the three-point type. Wearing seatbelts at the back is said to reduce fatalities by a significant 25 per cent.
What needs to change
The recent steps by the government to improve road safety are welcome. We need our cars to be well-equipped with airbags and warnings but an equal emphasis should be laid on more effective implementation of the basic laws already present, as is the case with the rear seatbelts. An airbag or an autonomous driving function will be heavily compromised in its effectiveness if the occupants aren't wearing seatbelts to keep them in place. The time seems ripe for this to change. Carmakers like Tata Motors and Mahindra have made safety a selling point among buyers with NCAP ratings and features like ADAS now a major consideration among buyers. This should now also extend to educating car owners on how best to use the safety equipment present on board.
Also read,
Cyrus Mistry, former Chairman of Tata Sons and Head of Tata Motors dies in tragic car accident
Confirmed: All cars in India to be fitted with 6 airbags as standard
Nitin Gadkari pushing India to have its own safety standards
Price (Ex-Delhi)
Starts Rs 57.36 Lakhs
Related Stories