BSVI: What happens to BSIV stock after the Supreme Court's judgement?
With the Supreme Court having presented its final say in the matter, the long-drawn out uncertainty over the implementation of BSVI emission norms has been resolved. Manufacturers and dealers now have a ten day window from when the nationwide coronavirus-induced lockdown lifts to sell 10 percent of the BSIV stock still available with them. This is valid country-wide, except for in Delhi-NCR.
This is a fair judgement, given that the COVID-19 pandemic is a recent development and could't have affected the long term inventory planning of manufacturers and dealers. However, this doesn't dilute the enormous task that presents itself to these parties even now. Reports suggest that there are around 7 lakh BSIV two-wheelers, 15,000 passenger vehicles and 12,000 commercial vehicles still left to be sold, worth Rs 6,350 crore. Some more relief comes to dealers with the Supreme Court also allowing BSIV vehicles that were sold before March 21, to be registered past the March 31 deadline. This will allow dealers to dilute 1.05 lakh two-wheelers, 2,250 passenger vehicles and 2,000 commercial vehicles.
As for the rest of the vehicles, some ingenuity will have to be shown. Manufacturers could buy back the BSIV vehicles and export them to RHD markets in Asia and Africa with less stringent emission standards. Some manufacturers had already planned production and new launches keeping in mind this eventuality, and others could follow that trend.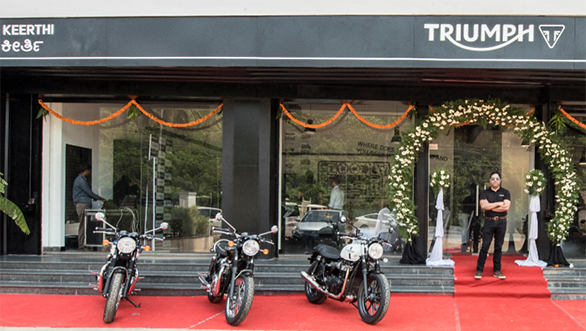 Another option could be to dismantle the older cars and use their parts as spares, although we suspect that might be a pricey undertaking. Most manufacturers also have strong used car sales channels. They can register BSIV cars and sell those vehicles through these channels. Two-wheeler makers could also think of doing something along these lines. Dealers could do something similar and register old stock before the dealeine, and eventually sell these as second-hand vehicles. This lockdown period could also be a great opportunity for manufacturers and dealers to shore up their online sales of BSIV stock. The timid buyer sentiment had already brought in some big discounts, and that strategy could work better now, given the added clarity of the Court's judgement.
Whicever route manufactuers decide to take in coming weeks, the biggest beneficiary is set to be the buyer. If you've been unsure about making a purchase, now would be a good time to make up your mind. Some never-before-seen deals are set to come your way soon.
Also read,