Bounce Infinity E1 electric scooter launched, prices start from Rs 45,099
Bengaluru-based smart mobility solution company, Bounce, has just unveiled its first consumer electric scooter, the Bounce Infinity E1 today. The Bounce Infinity E1 will be offered with a unique 'Battery as a service' option – the first of its kind in the Indian market.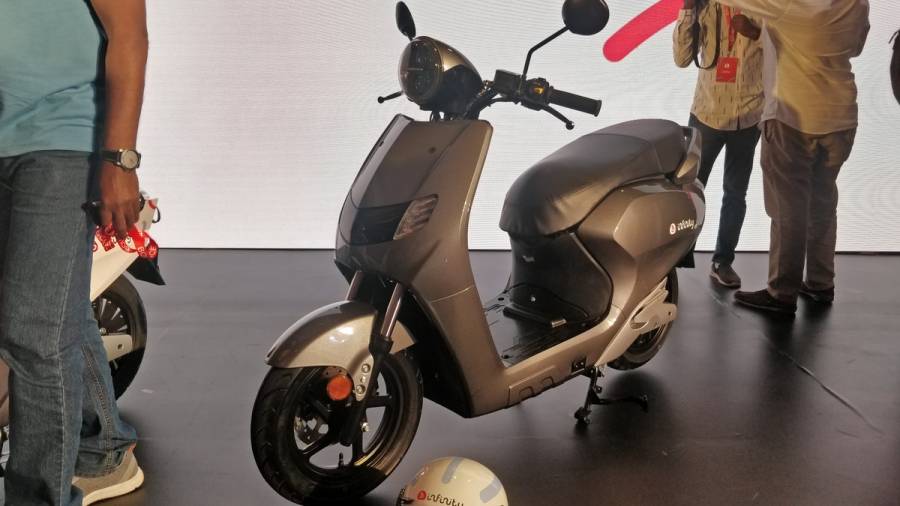 Pricing
The Infinity E1 scooter with battery and charger costs Rs 68,999 (ex-showroom, Delhi) and the price for the E1 with Battery-as-a-Service is priced at Rs 45,099 (Delhi Ex-Showroom) plus a monthly subscription fee for the Battery-as-a-Service scooters. Customers can pre-book this electric scooter by paying a minimal amount of Rs 499 which is completely refundable. Bounce Infinity E1 scooters are FAME II eligible.
What is the Battery-as-a-Service option?
The Battery as a service option is interesting and unique bit about the E1 is that customers have the choice of acquiring the scooter at a highly affordable price without the battery and use Bounce's battery swapping network instead. So this implies that if you go in for this option, you don't own one fixed battery in particular and simply have pay for each battery swap, whenever you swap out an empty battery for a fully-charged one from Bounce's swapping network. Each battery swap should cost around approximately Rs 35. Post paying the monthly subscription fee. The base monthly subscription package includes a fee of Rs 850 and every battery swap made in this timeframe will be Rs 35. The other option entails that you own the scooter with a battery unit that you call our own, which can be charged wherever you deem convenience.
Bounce has stated that it has been setting up a wide battery-swapping network through prominent partnerships, which will serve both its retail customers and its existing ride-sharing business. The idea here is to build a large and dense battery swapping platform to support India's transition to clean mobility, and offer a swapping facility within one kilometre distance for its customers. Also there are a number of plans that Bounce has come up with for its customers.
Thinking of changing from your Battery-as-a-Service scooter to having your very own battery? Well Vivekananda Hallekere, CEO & Co-Founder, Bounce says, that is a possibility too for the cost of approximately Rs 39,000. Also if you want to get rid of the battery you own, the company will buy it from you.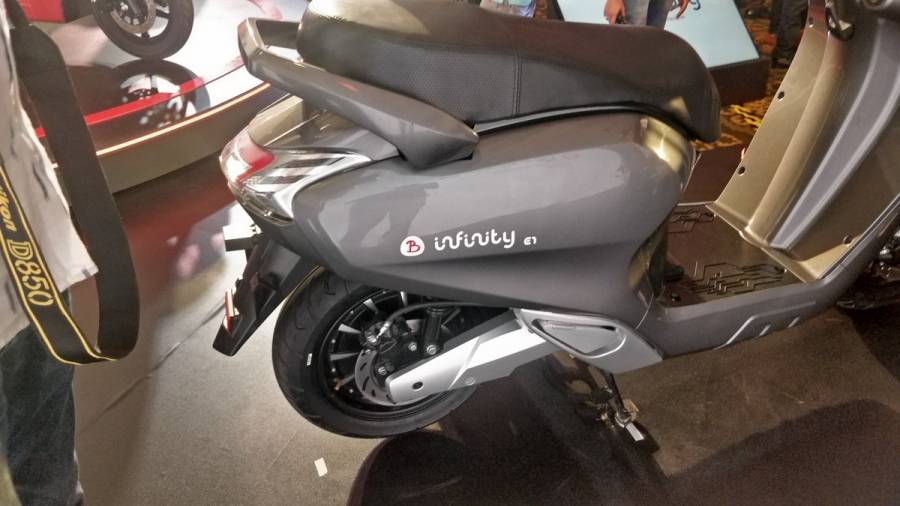 Design features
The Bounce Infinity E1 looks sleek and simple. It's got face that's devoid of any real drama with a round LED projector lamp and an elegant round DRL around it. The side panels are timid and rounded off with a neat looking LED taillamp unit which houses some quirky looking turn indicators. The E1 features an all-digital console that displays a host of information ranging from battery charge, speedo, range and so on, but the company have chosen not to show us what the layout looks like, saying that it's still a work in progress. Do note that the Bounce Infinity scooters seen here are the pre-production model and will be subject to change in terms of panels and overall build quality. The scooter will also have customisable skins on offer.
Hardware
In terms of hardware the Bounce Infinity E1 scooter gets a 2kWh lithium-ion battery, which gives the scooter a range of 85km once completely charged. The unit is said to take four to five hours to come to a complete charge and can be charged from any 5V socket. At the Bounce Infinity charging station each battery is said to take two hours to come to a complete charge. The scoot gets a hydraulic telescopic front suspension and twin shock absorbers at the rear that manage suspension duties and disc brakes on both wheels.
Riding aids and Features
In terms of electronic riding aids and features the scooter three ride modes – Eco, Power and Drag modes. The first two modes are pretty much self-explanatory, but the third, Drag mode isn't what you're thinking, it's more of a 'limp home' mode, if the scooter has a puncture and you want to move along at walking speed. The scooter slso gets reverse mode, a CANBUS unit which basically micromanages sensors and microcontrollers which function the six-axis accelerometer, overvoltage/undervoltage protection, side stand sensor, battery, motor controller, VCU. Then theres Geofencing capability, cruise control, combined braking system as well as antitheft and tow-alert system in addition to the remote connectivity applications which allow you to track and inspect virtually every aspect about the scooter.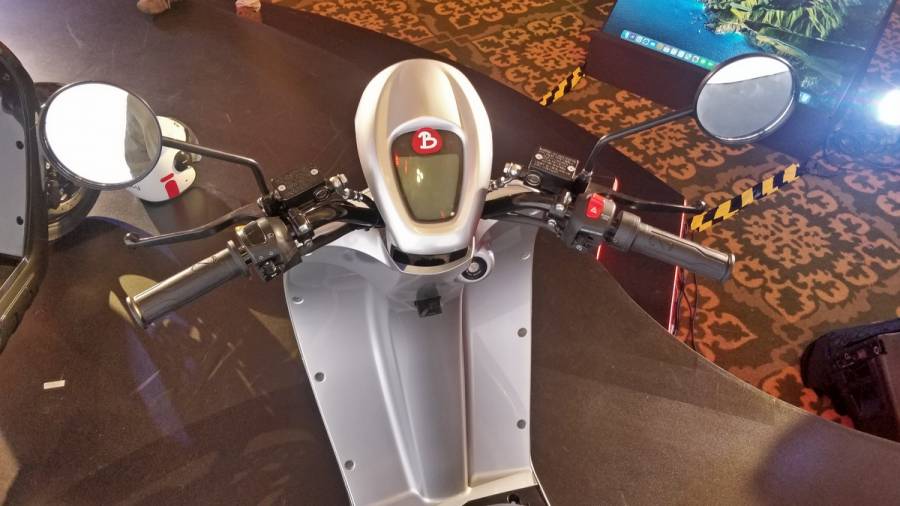 Performance
In terms of performance the Infinity E1 employs a Bosch made BDLC motor that puts out 83Nm of torque instantaneously. When it comes to bringing the scooter to a halt, an intelligent Electronic braking system (EBS) ensures superior braking performance and generates energy to recharge the battery every time you employ the brakes. Top speed is a claimed 65kmph and 0-40kmh is said to take all of 8 seconds. The scooter is said to weigh 103kg with battery inside, while the battery itself weighs 13kg. So, it can be said that brisk this Infinity E1 is most definitely not.
In terms of storage space, the Infinity E1 gets a 12-litre boot that should be good to store a half face helmet.
When can you expect to have one parked in your garage?
The company say that its customers can realistically expect deliveries of the scooters to begin by March 2022. Bounce hasn't yet started full blown production of the Infinity E1 and says that it aims to do so by Jan 2022. If we are to believe what we're told at the launch, media rides are expected to be held somewhere in the second week of December, so fingers crossed that it happens on time.
Bounce had acquired a 100 per cent stake in 22Motors in a deal valued at about US$7 million in 2021, including its state-of-the-art manufacturing plant at Bhiwadi, Rajasthan that has an annual capacity to manufacture 180,000 scooters. Bounce is also planning to have more than 100 charging stations setup in 10 major cities by the time its scooters roll out of the factory. Considering the potential of the Indian market, the company is planning to set up another plant in South India.
Also Read:
Bounce Partners With Park+ To Scale Battery Swapping Infrastructure Across 3,500+ Locations Pan India
Price (Ex-Delhi)
Starts Rs 68,999