All you need to know: Hyundai Kona N, the quickest N Performance car
We've long since known pretty much everything there was to know about the Hyundai Kona N, the N Performance arm's first ever SUV offering - that its 2.0-litre turbo-petrol four-cylinder engine would make 280PS/392Nm, it'd be only offered with an 8-speed N DCT, and that it would be front-wheel driven. And now with its official unveiling, we also know that its 0-100kmph performance stands firm at 5.5s with launch control, quicker than the 5.9s of the i30N with the Performance Package, and even the 5.6s of the Veloster N, making it the quickest N Performance car on sale.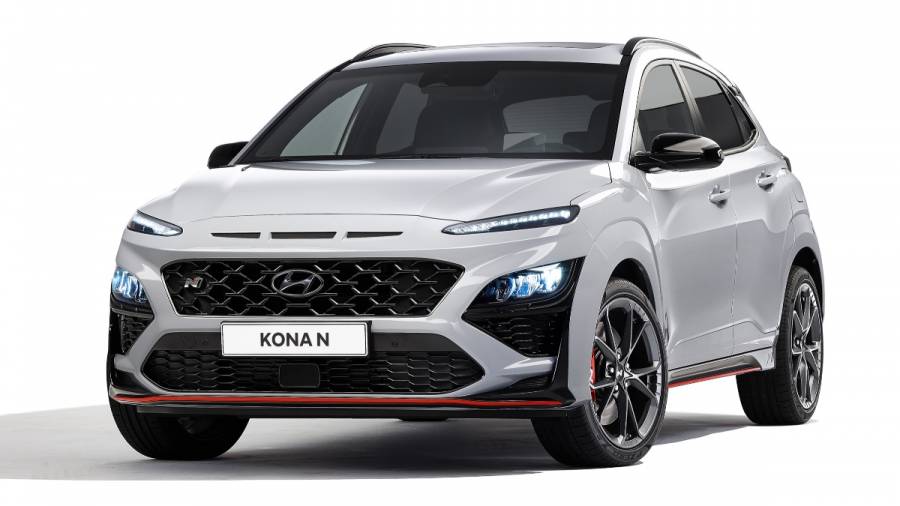 The Kona N's wet-clutch 8-speed N DCT is a variation of the Hyundai transmission with unique gear ratios and tuned for better durability, quicker shifts and higher torque loads. Tuned by the N Performance Division, it's clearly meant for on-the-limit driving, clear in the functionality if offers. It allows for negligible torque loss between up-shifts, something Hyundai calls N Power Shift (NPS), engaged when shifting with more than 90 per cent throttle. Further, N Grin Shift (NGS) offers a 10PS boot in power, slight boost in torque and maximum gearbox performance for 20s, activated via a button on the steering wheel, which can then be further activated after 40s intervals, useful for drivers looking to eke out the best lap time on a track, for example.
Similarly N Track Sense Shift (NTS) promises near-perfect adaptive shifting automatically on the racetrack, based on motorsport data and the driver's behaviour. The N DCT 'box also allows drivers to turn off the auto creep function, allowing a driver to stay in drive and take his foot off the brake without the car creeping forward. Hyundai's N Grin Control system will continue to offer five drive modes: Normal, Eco, Sport, N and Custom.
Compared to the regular facelifted Kona, the N variant adds 10mm in overall length, thanks to bumper extensions, with every other dimension remaining similar. The Kona N adds an exclusive N front grille, bumpers, dual exhaust exits, lower ride height, double wing rear spoiler, and 19-inch forged alloy wheels. Changes to the interiors come in the form of the N steering wheel, N handbrake and gear shifter, seats, trim and upholstery in the N colour package. A new exterior colour, Sonic Blue, is exclusive to N SUVs, of which we expect a full line-up soon. Hyundai plans to add 18 models to the N line-up by the end of 2022, and even plans to launch N products, whether N Line or full-blown N Performance models, in India in the future.
Price (Ex-Delhi)
Starts Rs 23.72 Lakhs