2023 Porsche 911 GT3 RS makes global debut
With the new GT3 RS, Porsche has introduced its most extreme 911 yet. Although the 911 GT3 is already recognized as the ultimate track tool, the GT3 RS takes things to a whole new level with its intense emphasis on downforce, aerodynamics, and accuracy.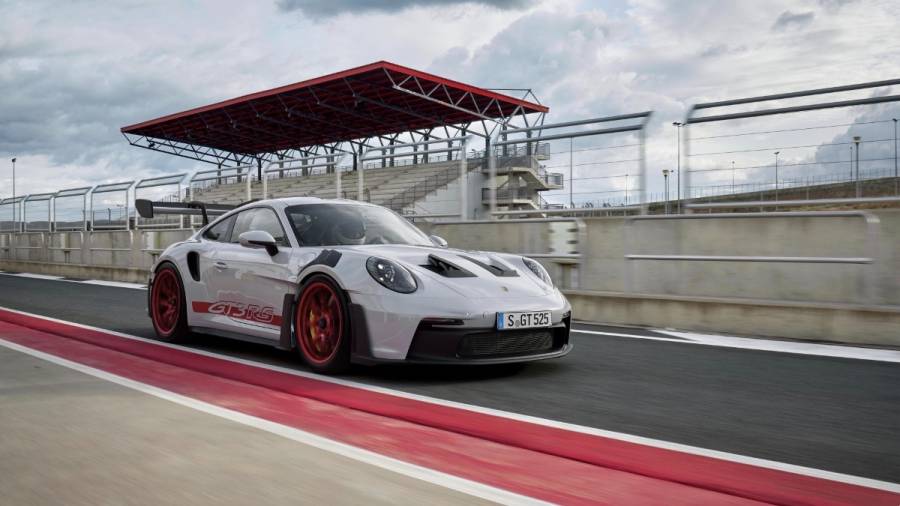 Instead of the previous models' three radiator configurations, the Porsche 911 GT3 RS has a huge central radiator that is oriented in the car's nose. As a result, there is greater room on the sidewalls for adding active aerodynamic components. It receives continuously adjustable front and two-part rear wing sections.
At 200 kmph, this creates a startling 409 kg of total downforce, and at 285 kmph, it produces 860 kg, which is twice as much downforce as its predecessor. A drag reduction system (DRS), a first for any production Porsche, is also included.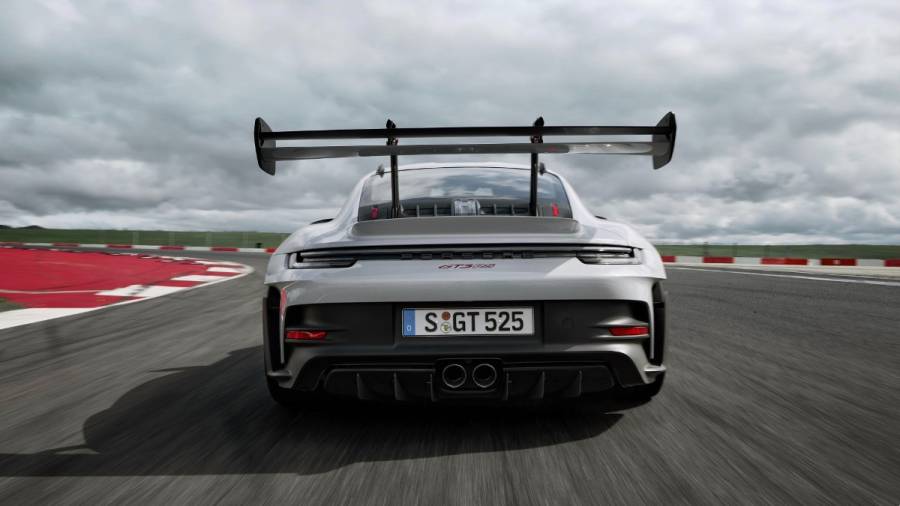 The swan-neck supported rear wing, which has a fixed main wing and an upper, hydraulically movable wing element, is one of the main causes of the enormous amount of drag created. A front splitter, side blades, and louvred apertures in the front wings are additional components. Additionally, the suspension has been precisely built to offer aerodynamic performance.
A 4.0-litre naturally aspirated flat-6 engine with 530PS and a 7-speed PDK gearbox powers the 992-generation Porsche 911 GT3 RS. The GT3 RS has a peak speed of 296 kmph and can accelerate from 0 to 100 in 3.2 seconds.
A huge central touchscreen infotainment system and a digital instrument cluster are just a couple of the amenities and technology included within the GT3 RS. The vehicle has two bucket seats made of carbon fibre and a steering wheel with rotary dials for controlling the driving modes and other functions.
As a component of the ClubSport pack, a roll cage is available. Porsche also sells the Weissach package for the GT3 RS, which comes with a lot of extra carbon fibre parts and other lightweight components all around the car.
Also Read:
One-off Porsche 911 Sally Special is inspired from the Pixar film 'Cars'
The Porsche Cayenne Convertible that almost happened
Price (Ex-Delhi)
Starts Rs 1.38 Crore
Price (Ex-Delhi)
Starts Rs 1.19 Crore