The Porsche Cayenne Convertible that almost happened
Porsche has unveiled images of the Porsche Cayenne prototype with the Targa roofing for the first time. Before introducing its first-ever sports utility vehicle, the German carmaker tried out several different body types. One of them, while it was never made official, was the open-top Targa model.
On the occasion of the 20th anniversary of the luxury SUV, Porsche has chosen to publicly unveil the photographs of this one-of-a-kind prototype Targa Cayenne. The regular Cayenne served as the foundation for the Targa Cayenne.
Also being developed was a soft top variation. Despite this, the convertible Cayenne SUV had lower A-pillars, a smaller windscreen, and rear panels that folded down to show the soft top of the vehicle. The SUV also had just two doors rather than the usual four. The doors were 7.87-inches longer than the standard units.
The convertible top's mechanics performed similarly to those found in the modern 992 911 Targa versions. The roof is manually folded because the technology was never installed in the automobile.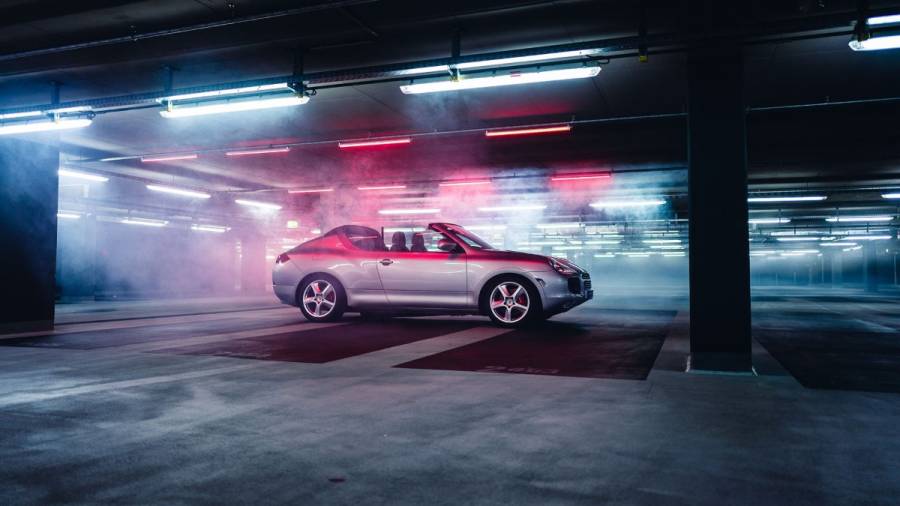 Porsche also tested a variety of rear profiles. They couldn't agree on a final design, so they kept the Targa Cayenne's back fascia purposefully asymmetrical. The right side, with its high-set tail lights, will make you think of the original Panamera while the left side will make you think of the Carrera GT.
Porsche did not pursue the convertible idea further, but the coupé design from 2002 was eventually revived and implemented in 2019 in a successful production vehicle. Forecasts for profitability were not very optimistic, and there were questions about whether the vehicle would appear as desirable as a Porsche should.
Also Read:
Porsche Cayenne Turbo GT launched in India, priced at Rs 2.57 crore
Porsche India records a 118 percent growth in first half of 2022
Price (Ex-Delhi)
Starts Rs 1.19 Crore