2021 Toyota Land Cruiser customers in Japan to sign no-resell undertaking, bookings suspended
The J300 generation of the Toyota Land Cruiser was unveiled in June with the luxury SUV being very well received in its home market where it has first gone on sale. The 2021 Land Crusier has racked up over 22,00 orders in Japan before deliveries begin in early August but this seems to have set some alarm bells ringing at Toyota. The thought being many of these pre-orders might be for underhand exports to markets where the SUV still hasn't been put on sale.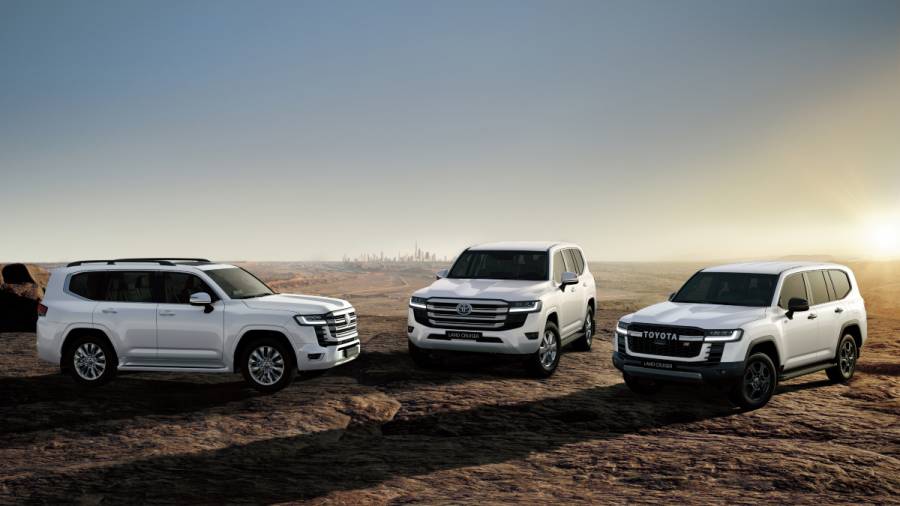 2021 Toyota Land Cruiser resale restrictions in Japan
The carmaker has issued a statement to control this by asking dealers to receive a written pledge from a customer as well as checking buyers for legal compliance. This is being done over concern about vehicles from Japan moving overseas immediately after their launch, as well as the possibility of them being exported to certain regions with security concerns where Toyota vehicles have made their way earlier. Pre-orders of the new Toyota Land Cruiser have been suspended to implement this practice as well as to stop pending orders from swelling with a production halt planned in August necessitated by the semiconductor shortage. The restrictions have been put in place to prevent any violation of the local forex law which could have had repercussions for Toyota and its other dealers.
Customers are rumoured to be barred from reselling their Land Cruiser for 12 months after purchase and though found braking the pledge may be blaklisted from buying a Toyota vehicle, although the duration of this blacklist is unclear. Dealers who encourage this practice may face repercussions too
2021 Toyota Land Cruiser specifications, details
The LC300 is underpinned by the GA-F platform that is based on the TNGA with a body-on-frame structure. The updated platform is lighter by 200 kg and comes with a lower centre of gravity. The new chassis is more rigid and is fitted with an updated suspension system too. The E-KDSS (Electronic Kinetic Dynamic Suspension System) that is said to be the first in the world is exclusive to the LC300 and it can disengage the anti-roll bars for better wheel articulation while offroading. The updated Multi-Terrain Select automatically judges the road conditions and selects the suitable driving mode. 
The 2021 Toyota Land Cruiser is powered by twin-turbo V6 petrol and diesel engine options. The 3.5-litre twin-turbo V6 petrol makes 415PS and 650 Nm while the 3.3-litre twin-turbo V6 diesel puts out 309PS and 700 Nm. Both the engines come paired with a new 10-speed AT. The dimensions and approach and departure angles remain the same as the previous LC200. 
2021 Toyota Land Cruiser India launch date, expected price
The new-gen Toyota Land Cruiser is expected to be launched in India eventually, although no timeline is available currently. The new SUV will be notable more expensive than the model it replaces, with prices expected to hover around Rs 1.4 crore.
Source: Mag-X
Also read,
Tracing the roots of the Toyota Land Cruiser - 70 years of legacy
Toyota unveils the all-new 2022 Land Cruiser with V6 engines