2017 Peugeot 208 spotted in India
Earlier this year, Groupe PSA, the French outfit known for producing Peugeot and Citroen car brands, announced its partnership with the New Delhi-based CK Birla Group, hinting towards a brand relaunch into the Indian car market by 2020. PSA also identified Chennai as the hub for assembly and production of its upcoming Indian portfolio, since the CK Birla Group has a strong presence in the industrial city with its current plant that assembles SUVs for Mitsubishi.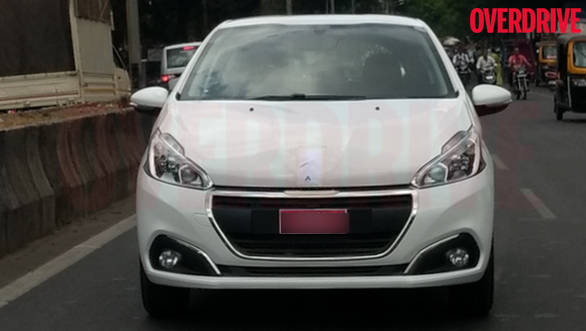 Peugeot had also made news after it acquired the Ambassador brand from the CK Birla-owned Hindustan Motors, as a part of the new partnership. Whether it will revive the Ambassador remains to be seen, but the carmaker seems to have begun groundwork already. Our speculation stems for the images we received from one of our readers, Apratim Gole, who snapped a 2017 Peugeot 208 on the roads of Mumbai.
The Peugeot 208 debuted back in 2012. While it was also spotted testing in India in 2015, the car you see here wears the facelift given to the 208 in 2016. With quite a bit of time still to go for Peugeot to set shop in India, we believe that the aforementioned 208 hatchback is either a private import or, in all likelihood, a test mule imported for data collection and validation. The Peugeot 208 spotted here also wears the PureTech badge that points to the presence of a 3-cylinder petrol engine under the hood.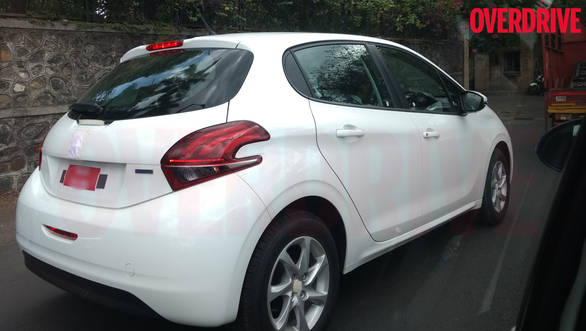 Globally, the Peugeot 208 comes with three PureTech engine options - naturally aspirated 1.0l/68PS and 1.2l/82PS mills and a turbocharged 1.2l/110PS unit. The Peugeot 208 imported back in 2015 came with a 1.2l naturally aspirated petrol engine mated to a 5-speed gearbox. The 2017 model seen here could be running a similar powertrain. Interestingly, the Peugeot 208 spotted in Mumbai runs a 'TR-C' plate which is a temporary registration generally issued for transporting the vehicle from one end to the other.
Reports suggest that Groupe PSA will follow its compatriot Renault's new-found strategy of introducing SUV-esque products into the market, viz. a crossover-themed hatch, a compact SUV and a rugged MPV. If these reports are accurate, then, in all likelihood, the Peugeot 208 hatchback seen here could help the carmaker in collecting valuable data about the drivetrain, suspension and driving cycle from the Indian standpoint.