Tata Tiago EV review, first drive - electric goes mainstream
The Tiago, which shares its name with Messi's son, wasn't a very successful product for Tata Motors. Despite being a value-for-money package, the compact hatchback just didn't have the desired effect in the market as the Nexon did. I'm hoping that changes with the Tiago as an EV. Rounding of their 1st generation of electric vehicles with the Tiago EV, Tata Motors will soon embark on the next phase. That makes the Tiago EV a very critical product for the car maker, as it would also set the tone for the next generation of EVs coming from Tata Motors. So what is it like?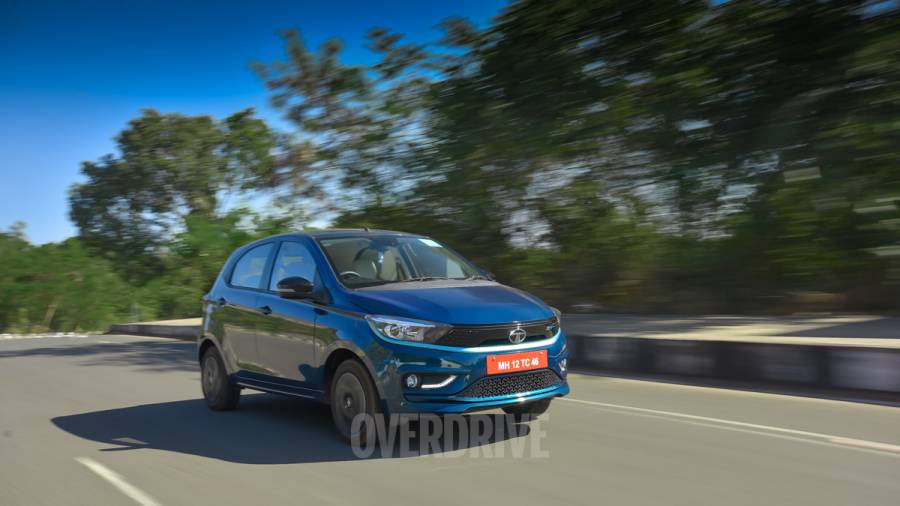 Tata Tiago EV positioning, bookings
Spot on. I've been saying for a long time that what this country needs is a compact, stylish, affordable electric car that could invigorate the masses. Years ago I was quite taken aback by the Renault Zoe's proposition, which would have been too expensive for the Indian palate, but was just right for Europeans. The Zoe was a huge success cementing Renault's push towards electrification. The Tiago EV is the closest to that proposition, except at prices that Indian consumers would be more comfortable with. I'm expecting this to be the bonanza Tata Motors is looking for, and if early booking numbers (20,000 plus orders) are any indication then Tata Motors could well be on its way to writing a new chapter in the history books.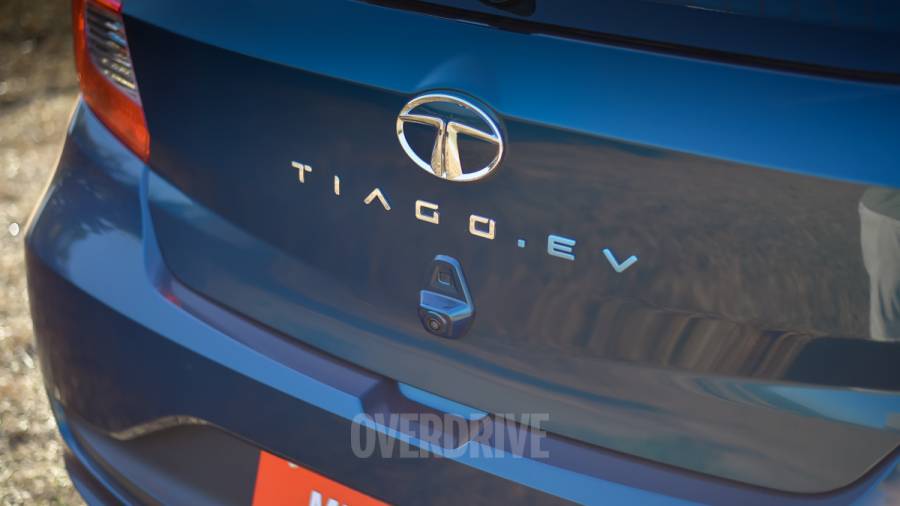 Tata Tiago EV features, infotainment
This isn't some clever, innovative car. If at all, Tata Motors do have made a few innovations, but also missed the bus in some other areas. What is innovative is the ZConnect app which works on both Android and Apple devices. It relays a host of information to the owner about their driving habits, and effective ways to enhance efficiency. It's quite exhaustively mapped, you can even search for charging stations along your route, keep tabs on the health of your car etc. It's a simple, intuitive and easy enough app to operate. The issue I had is that this is all on your phone, which means if you want to understand something while driving, you have to use your phone. Avoidable. In fact, what Tata Motors should have done is incorporated all that info on the infotainment system as well which it does not. So you have the entertainment, actually, most menus on that display take you through various connectivity and entertainment tabs, there is nothing you can do about information. Even the instrument cluster which is tightly packed with various icons and meters only gives you information about the state of charge on the battery and range. That's not a bad thing, it's what you absolutely need while driving. But parked at a traffic light, the infotainment display could educate me on how I was driving the last few kilometres and that's not there. Maybe this would get integrated in the future, if Tata Motors follows up on my feedback.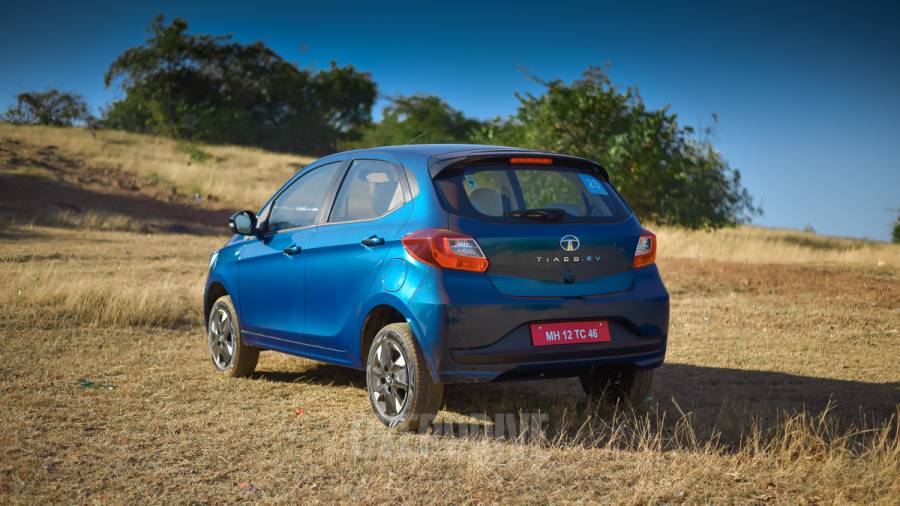 Tata Tiago EV battery, specifications
On to the more important part then, the drive. The Tiago EV is just what this country needs. A simple easy-to-use electric hatchback. There aren't any gimmicks, nothing fancy just a plain simple car with an efficient electric powertrain. There are two versions of the Tiago EV, one comes equipped with a 19.2kWh battery, the other with a larger 24kWh battery pack. In either the power and torque outputs vary, as do the performance and the range. The car I drove was the long-range version with the larger pack. Peak power from this configuration is rated at around 75PS with peak torques of 114Nm. It can hit 60kmph in 5.7 seconds in sport mode, the ton though takes a few more seconds so while there is that sense of urgency and pace, it's not pace that can sustain itself for long.
Tata Tiago EV real-world range, driving impressions
The longer you stay in sport mode, the faster you deplete battery charge. In normal driving mode, the range you could get in real-world conditions is around 220kms on a 100 per cent charge, maybe you could stretch that to 240kms, though official claims as per MIDC test conditions are 315kms. With a mix of driving conditions, city and urban, the Tiago EV gave me a range of around 210kms which is more or less in line with what the car can do. Bear in mind you could increase this number by a small amount if driven carefully, and principally in urban areas using the benefits of recuperation. In the Tiago EV, you get both brake energy recuperation and motor torque to recharge the batteries. The latter has three levels of recuperation, with one more for plain coasting and the good thing is that at urban speeds you barely notice the motor braking effect even in the strongest recuperation mode, which is level 3. The Tiago EV is a very smooth car to drive in urban conditions, even at highway speeds, somewhere around 80kmph the braking effect though physically evident is still quite mellow. The only finicky item is the gear selector knob. It's the slowest selector amongst all cars, and you have to come to a dead halt, slowly rotate the knob to the desired mode and then drive. It can sometimes be agonising, especially if you are trying to shift into reverse in a busy crowded area.
Tata Tiago EV interiors, features, practicality
On the practicality front, the Tiago EV has almost no drawbacks, you get enough space inside the cabin ideally for four passengers. This, however, being an EV designed on an ICE platform, the structure couldn't change, otherwise, the fewer and smaller components inside the engine bay could have led to the firewall being shifted further ahead thereby increasing cabin space. That design benefit is something we will see when Tata Motors comes out with its dedicated BEV platforms. The battery pack is located in the boot, taking up the space of the spare tyre. So you don't get a spare tyre, instead, you get a puncture repair kit which has a puncture sealant liquid to make repairing punctures an easier task.
Tata Tiago EV price, verdict
Overall the Tiago EV is a stellar product, bringing EVs closer to the masses. The way it's priced too, starting at Rs 8.50 lakh and Rs 11.80 lakhs for the 24kWh battery configuration makes it fairly attractive. Expect a price hike in January by somewhere around 1 lakh, but even then that would still make it reasonably good value for money.
Also read,
Tata Tiago EV crosses 10,000 pre-bookings milestone
Differences between the Tata Tiago EV and Tata Tigor EV
2023 Tata Tiago EV: Price, variants, features explained
Price (Ex-Delhi)
Starts Rs 4.6 Lakhs
Price (Ex-Delhi)
Starts Rs 5.75 Lakhs
Price (Ex-Delhi)
Starts Rs 11.99 Lakhs