Suzuki V-Strom SX first ride Review - is its beauty merely skin deep?
Suzuki India surprised quite a few of us when it launched the V-Strom SX last month at Rs 2.13lakh out of the blue. Now this motorcycle isn't the same 250cc V-Strom that's available in markets abroad. The bike out there comes with a perky twin-cylinder motor, while the bike we're getting out here is powered by the same 249cc single-cyl motor that propels the 250cc Gixxer that's already being sold in India. Whatever's said and done, this bike certainly looks the part. Still, Suzuki is marketing the motorcycle as the 'Master of Adventure' and we're out here today to find out just how much of that statement is true. So let's get to it.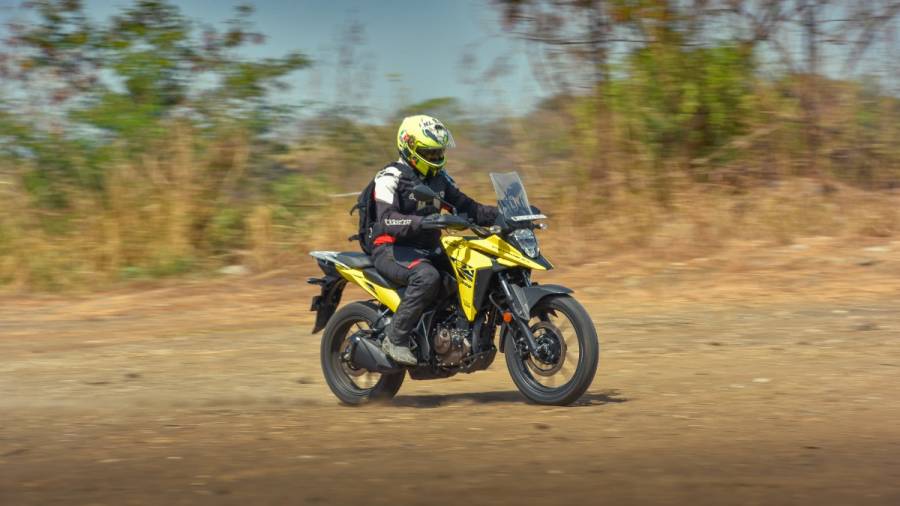 Design
In terms of its design, this V-Strom SX looks very unique and quite outstanding. It's got certain traits of a proper adventure-focussed motorcycle, as well as some traits of a more road-biased motorcycle as well. Once again this motorcycle is heavily based on the Gixxer 250.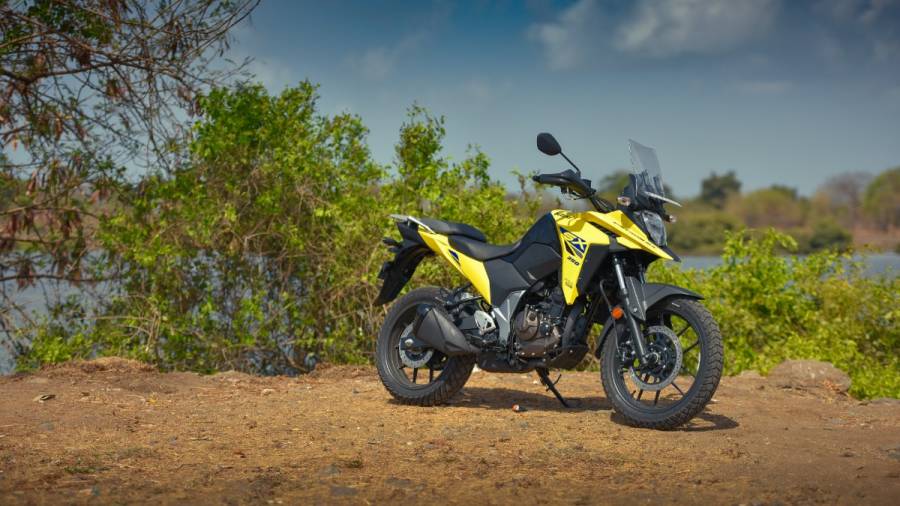 Starting with the wheel, you get a 19/17-inch front/rear wheel setup that's clad in a dual-purpose MRF tyre and this gives the bike a nice and imposing, adventure-ready look at first glance. It gets a disc brake and telescopic front suspension but there's not a lot of travel on the unit up front which along with the alloy wheels, just goes to show that this bike is more setup to waft over broken paved surfaces rather than tackle some tough terrain.
The headlamp and indicators are lifted straight out of the Gixxer 250's parts bin, but they're integration with the fairing looks nice and tidy. The bike gets a small fly-screen up front which along with the beak – that's synonymous with bigger Suzuki Adv bikes – gives the bike a purposeful stance when you look at it head-on and in profile.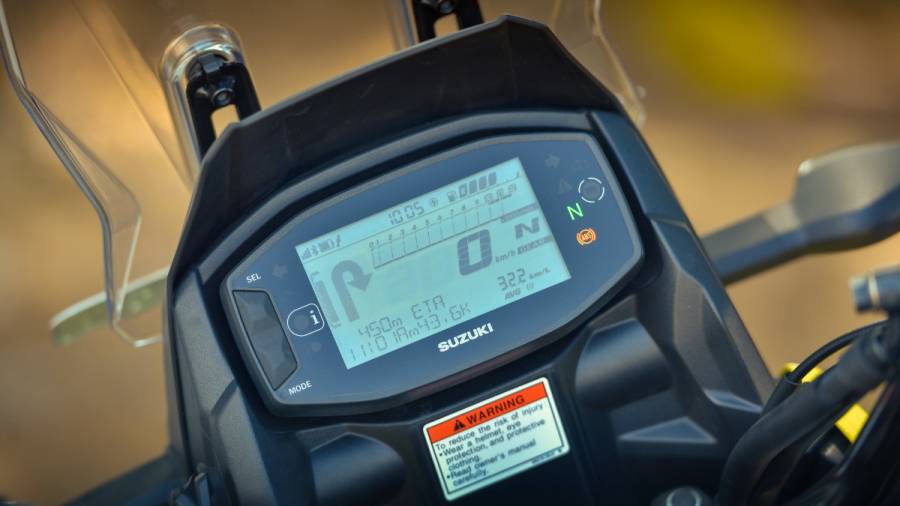 Behind the fly-screen you get the same all-digital LED screen that's lifted off the Avenis scooter. There's a lot of information stuffed in there, and some of the readouts are tiny which is a bit annoying, but on the plus side, the turn-by-turn Navigation that pops up on the left hand side of the screen once you hook up your phone to the bike, is fairly easy to decipher.
The bike gets a nice wide handlebar with knuckle-guards that add to its ADV vibes. The V-Strom SX gets a 12-litre tank and nice and broad split seats which are padded well enough to make them feel both accommodating and comfortable. The V-Strom SX stands at a good 205mm off the ground and gets a bash plate to protect the engine from external forces. The exhaust unit, like the tail lights are lifted from the Gixxer 250, just that the end-can misses out on the shiny chrome-finish and gets the blacked out treatment instead. Even the rear of the bike looks substantially large with the luggage rack that doubles up as a pillion grab rail along with the chunky 140/70 section 17-inch rear tyre. A seven-step adjustable monoshock handles suspension duties at the rear.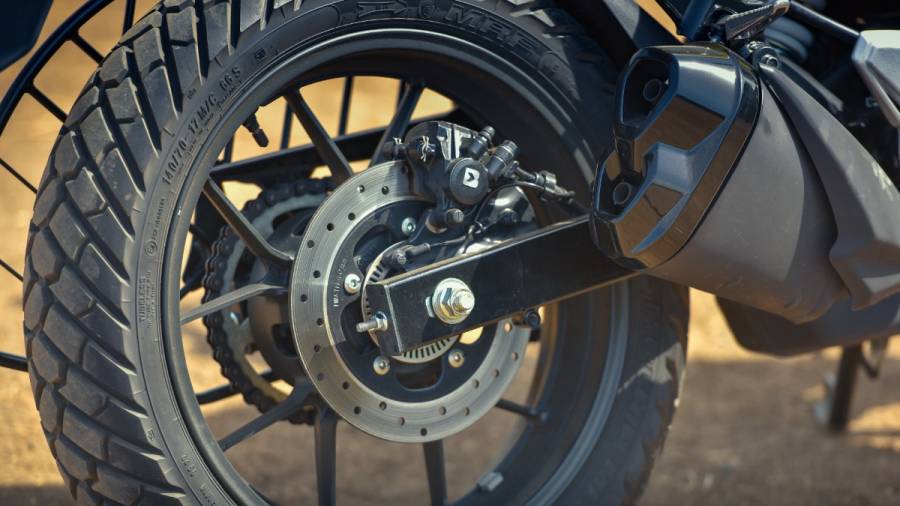 In terms of riding aids and safety features, the bike comes with no ride modes or traction control, but does get dual channel ABS, and also has a side-stand down engine cut off tech. Sadly, the ABS can't be switched off on the motorcycle which is a tell-tale sign that though this bike looks the part, it isn't really meant to go hard off-road.
Performance and Handling
In terms of performance, the V-Strom SX gets the same 249cc single-cyl liquid-cooled motor as the Gixxer, in the same state of tune. The gearing remains the same and the motor continues to perform smoothly and in a very refined, stress-free manner. The 26.5PS and 22.2Nm on tap is spread all across the band, and the first two gears are short while the other four are quite tall. So you'll find the bike very tractable and peaceful while riding through the city. You can even pull away from something as low as 35kmph in sixth cog without having to touch the clutch and pull all the way up to triple digit speeds but all this happens in a very relaxed manner. Want to make a quick overtake you'll have to shift down a cog or two if you want to make it quick. Even though the motor loves to be revved, it still doesn't feel as quick and lively as its competition in the form of the KTM 250 Adventure.
But in the ride and handling department, that's where this bike really stands out. While it definitely looks tall and imposing, bit it really isn't so when you swing a leg over it. As soon as I read that this V-Strom comprises the same chassis as the Gixxer 250, I immediately assumed that the bike would be a cinch to flick around, and as it turned out, it was so.
Ride and handling
According to me one real stand-out aspect about the Suzuki V-Strom SX has to be its ride quality. Everything about this bike, right from the seat which is nice, broad and accommodating, to the ergonomics, which includes the wide handlebar, the forward set footpegs, well it's all very touring-friendly if you ask me, even in the city, riding this motorcycle is just a breeze. It's very comfortable and easy to get used to. The suspension - the way it's setup, although there's not a lot of travel at both ends, this bike just eats up undulated roads with ease. It's just so comfortable to ride for both the rider and pillion.
The bike feels nicely balanced and it takes to long sweeping corners like a dream. So all-in-all, the V-Strom SX does tick a good amount of boxes when it comes to various on-road riding scenarios. But can it really be deemed the 'master of adventure'? I honestly think not. Yes, I found the ground clearance great for taking on the government-approved obstacle courses that are Mumbai city's roads. But when it came to doing something as simple as standing up on the V-Strom SX to take on a really rough or uneven patch, the Suzuki didn't feel overly comfortable. The position of the footpegs and the handlebar meant that I was hunched, reaching down awkwardly and couldn't hold on to the bike nicely with my knees, which felt rather unnerving. Also the ABS can't be switched off, so when I had to drop anchor fast over some gravel using the right pedal, the bike wouldn't comply. Yes you can work your way around these things, but as a stock product, not overly adventure-y if you ask me. So I'd say that if you're the sort who's new to off-road riding and aim to gradually hone your skills on the subject, the quarter-litre V-Strom won't really be your best option to do this on.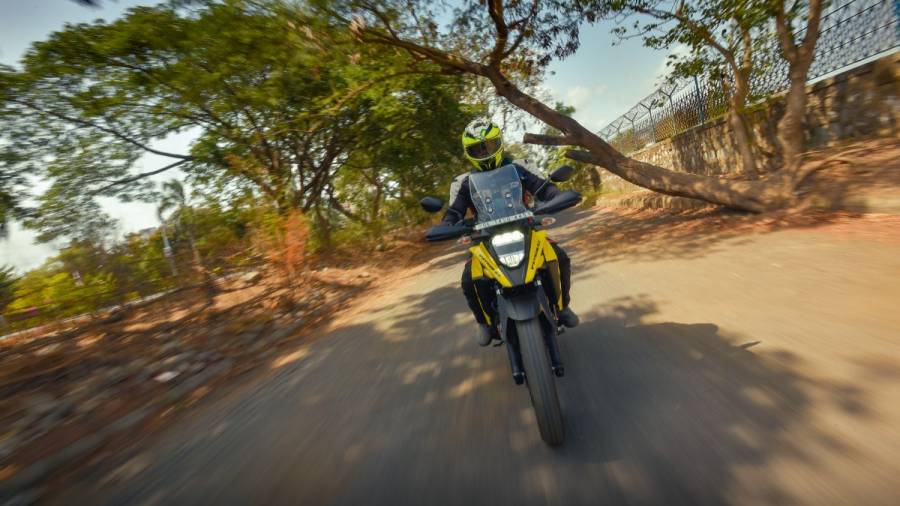 Summary
So what is the Suzuki V-Strom SX actually good at? Well, the answer is – it's good at a lot of things as long as you're mostly sticking to paved surfaces with some light soft-roading thrown in. As a touring machine, this bike makes a strong case for itself, it's smooth, easy going and overall a handsome and uncomplicated machine.
Yes, it's more affordable than the KTM 250 Adventure and a lot cheaper than something like the Benelli TRK 251, but those machines come with more power and more features in addition to added off-road capability.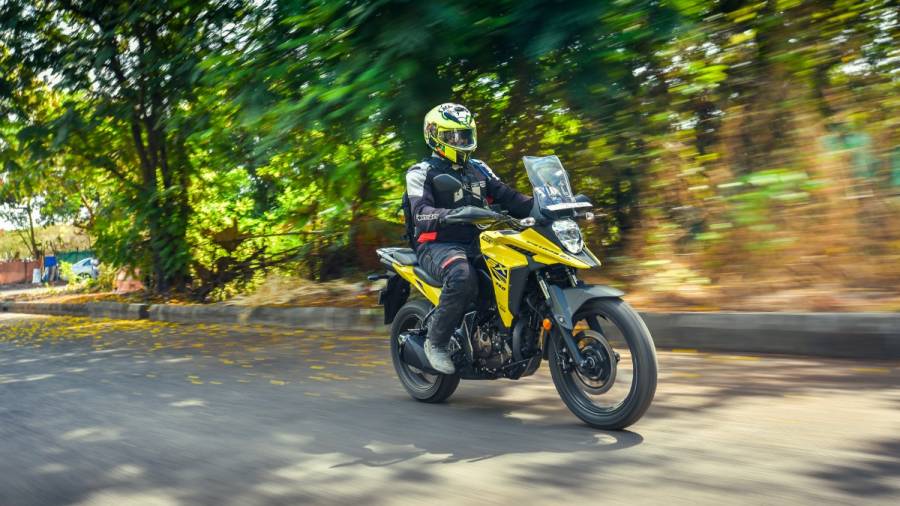 At Rs 2.13lakh, what do you get for this money? A handsome looking ADV style motorcycle with great road manners and decent soft-roading manners as well. A good choice of motorcycle if you're interested in a very comfortable quarter-litre touring machine. But if you're the sort who's keen on taking the hardcore adventure-riding route, you may want to look at some other options on the table.
Price (Ex-Delhi)
Starts Rs 8,84,804
Price (Ex-Delhi)
Starts Rs 2,11,600
Price (Ex-Delhi)
Starts Rs 5,50,000
Price (Ex-Delhi)
Starts Rs 2,48,000