QJ Motor SRK 400 first ride review: 400cc of Chinese spiciness
The SRK 400, one of four bikes that QJ Motors – the Chinese manufacturer – launched in India last November. Now this motorcycle retails for Rs 3.59 lakh ex-showroom, and as you can tell by the looks of it, it's lean, mean and aggressive. But does it have the go to match the show. We're about to find out.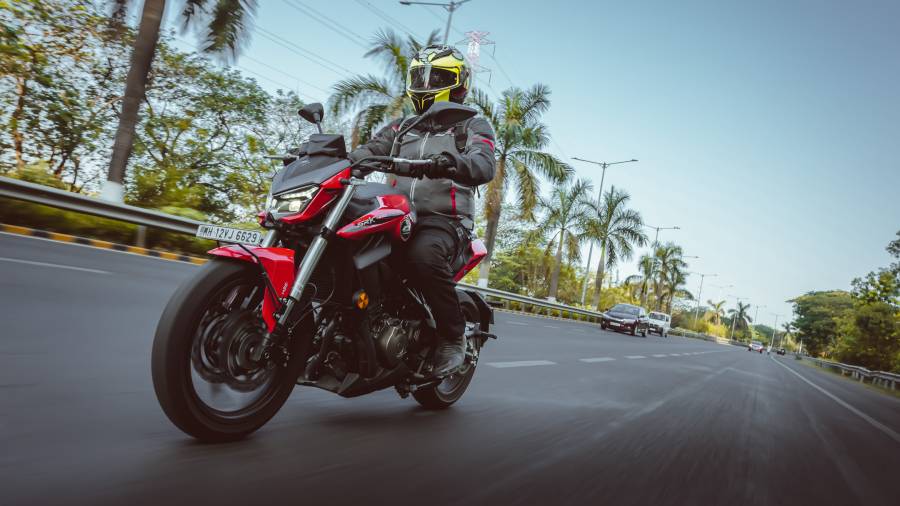 It would be easy to mistake the SRK 400 as a lean and mean member of the green Japanese team. It's got that sleek aggressive look all over. From the chunky front tyre with its twin discs, down to the brawny hunched-forward tank and mid-section through to the sculpted seat back to the wide flattish tail. The exposed trellis frame with the offset monoshock looks great and the under belly exhaust keep the mass of the motorcycle visually, very central. All neat and tidy there.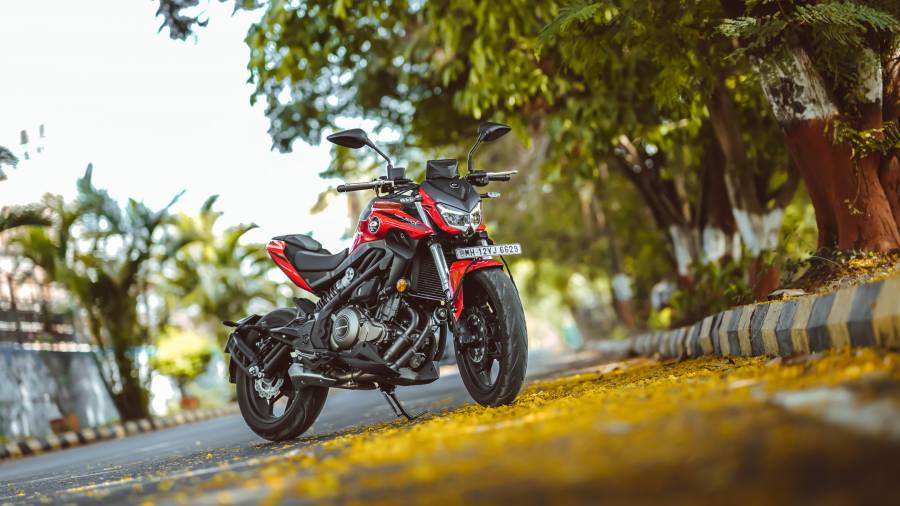 Something that I didn't quite fancy however, is the tail light design which looks like a thin red streak on its backside with the indicators neatly mounted on the tyre-hugger like numberplate bracket. What caught me by surprise though, with this Chinese model, was its level of fit and finish. Because this bike feels solid and put together really well. From the switchgear and panels to the feel of the bike at the bars, the SRK 400 doesn't feel overly light and flimsy which is quite unlike most of the products that have come our way across from China.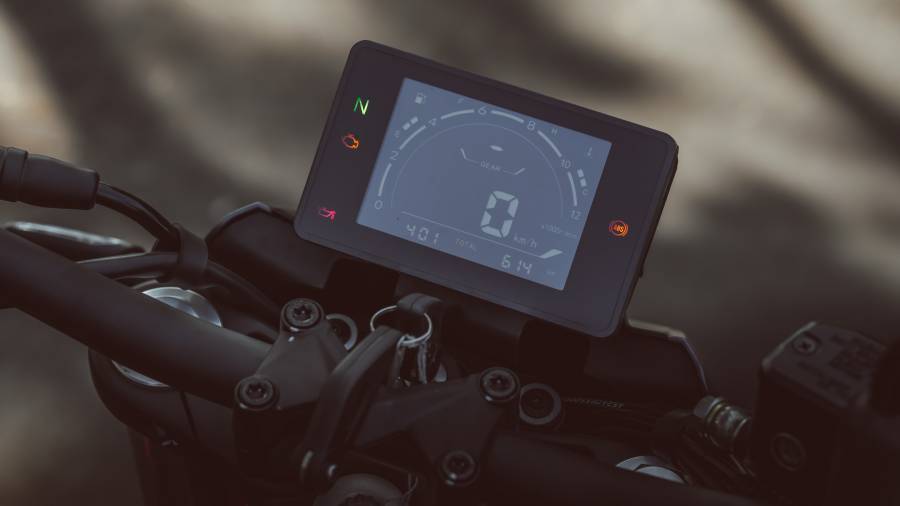 On the features front, the QJ Motors bike gets just about what you could term as a decent amount of functional features like LED projector lights, DRLs, and backlit switchgear, but what doesn't match up to the modernity of it all is the rather simple looking LCD screen which reads out basic information. No fancy Bluetooth connectivity or keyless functioning gimmickery here. But you do get dual channel ABS which is calibrated quite well.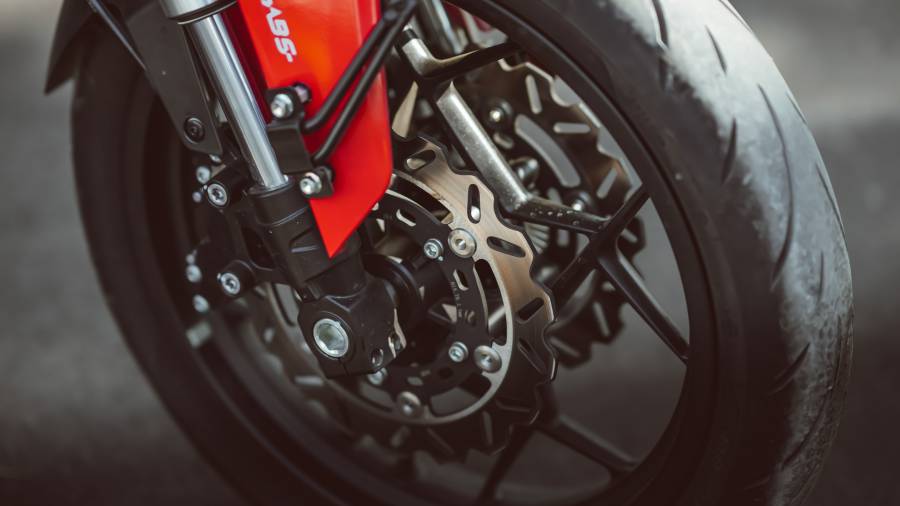 One of the real highlights of the SRK 400 has to be its parallel twin engine. Now this 400cc, liquid-cooled 8-valve motor is a real treat. It makes around 41PS of maximum power and 37Nm of max torque. Although it isn't the most powerful engine (displacement-wise) out in the market currently, its way of functioning out in the city is very tractable, allowing you to pull away from a speed as low as 40kmph in sixth (top cog), and out on the highway, banging through the gearbox, it's so smooth and refined. It really wants you to go for it. It's really fun and enjoyable, this motor. You'll really have a blast revving this machine all the way up to 9,000rpm.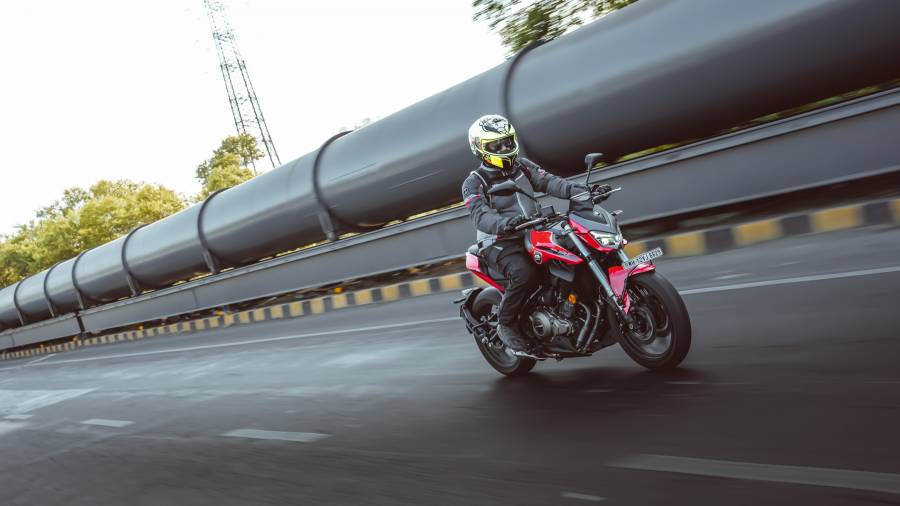 The moment you fire the SRK 400 up, you can tell of the engine's potency. While the clutch is light and allows you to get off the line cleanly. When you open the throttle expecting enthusiasm, the SRK 400 does anything but disappoint. The numbers on the digital dash climb in a rapid manner and the sweet sound of the stock underbelly exhaust acts as the proverbial cherry on top. You'll want to hold on to each gear just to hear that sweet sounding wail of excitement. And the shove feels grand. This twin cylinder shows off its potency surprisingly well.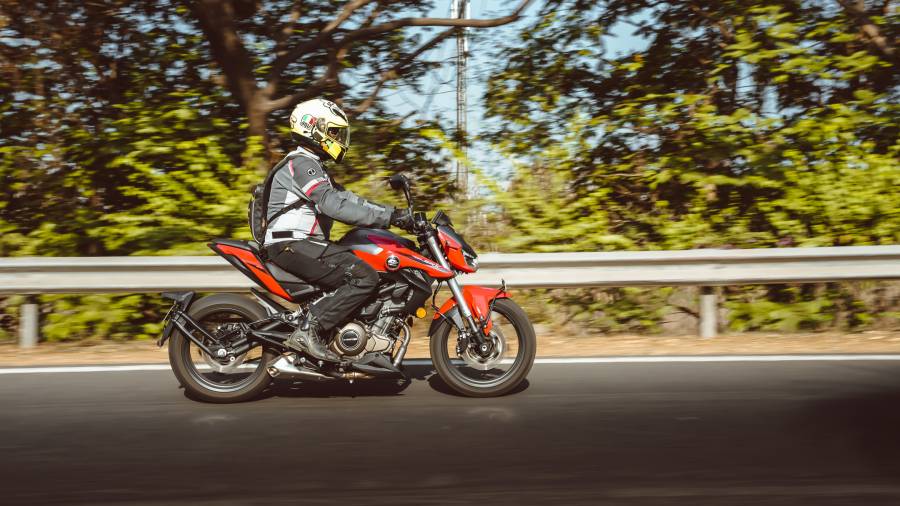 Although the SRK 400 is a bit on the hefty side weighing in at 186kg (kerb), it doesn't feel like a real task managing this bike about in the city, and it isn't a real hassle out on the highway either. But if you're the spirited riding sorts who's just taken a ride on one of the KTM 390 Dukes, which is the SRK 400s main rival, this one definitely won't feel as sharp and agile on the trot. Out here, your riding posture is slightly more relaxed and isn't as aggressive as with the KTM. Still, the chassis and suspension holds up very nicely at pace, and the bars aren't as far wide so riding over fairly long stints won't be really tasking on your palms and back.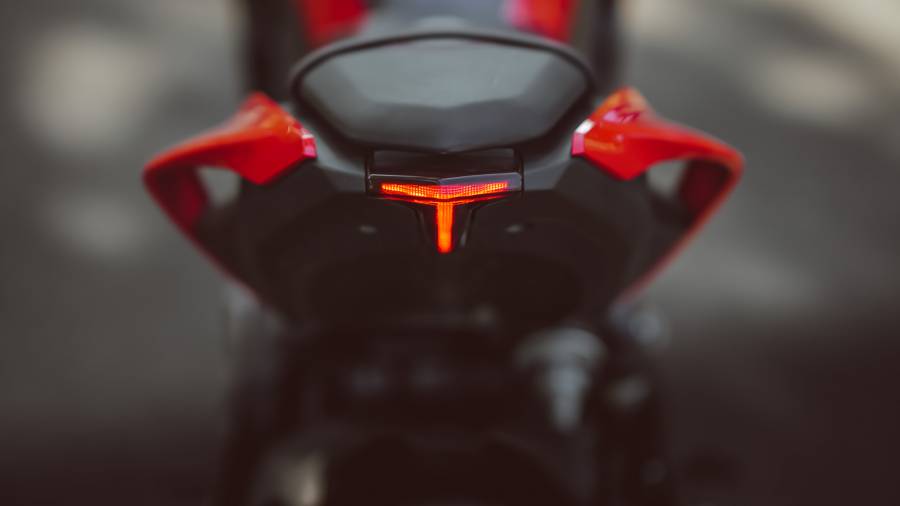 The 13.5 litre tank feels nicely sculpted out with enough room for your knees and gives you good room to move about and feel comfortable. The USD fork up front feels a bit heavy to turn in at low speed, but things get better as soon as you pick up the pace with the front end providing a good amount of feedback to keep you informed of the grand scheme of things. On the performance front, the bike wants to take you to illegal speeds fast, but when it comes to braking things out here could be a lot better. The front brake could do with a better initial bite and feel and you'll have to get hold of a good hold of lever to get the front to react the way you expect it to. Which was a bit upsetting seeing as there are two 260mm discs up front. Thankfully the ABS is calibrated well if you overcook it and although it tends to feel a bit front heavy under heavy braking, the SRK 400's chassis and dynamics allows you to stay well on top of things in dicey situations.
If you're riding this QJ Motor bike, you'll have an absolute blast. If you're sitting pillion you'll be cursing the rider for having a blast, because the seat at the back is an absolute joke. Its tiny, there's barely anything to hold on to and you're bound to slip off if you don't cozy up to the rider. So that bit will be supremely uncomfortable. Also, if you are riding without a pillion and are instead planning on carrying some luggage along, there's a problem there as well because there's close to nowhere to strap/hook your luggage down at the back.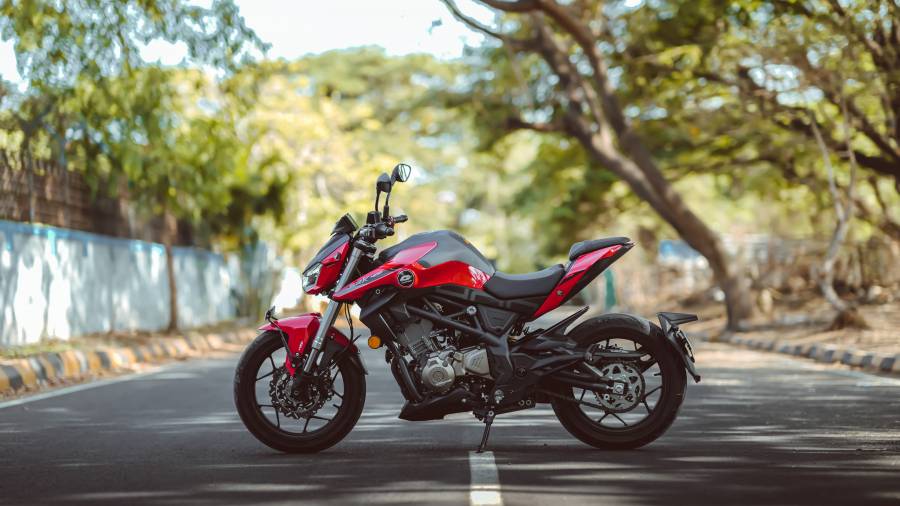 Now to sum things up with the SRK 400, is this motorcycle worth the asking price of Rs 3.59 lakh (ex-showroom)? Well, for most part it is, because of the way it looks, the way it's built and put together. It really feels like a good quality product. Not only does it simply look great, but it really has to t go to show as well, because that engine, it's a real shocker! In a good way! In the city and out on the open highway, it's just so fun and entertaining. It may not be the most agile of machines in its class but you will have a real blast riding this one. Downsides are of course it's list of features including that rather simple-looking screen, but more importantly it is lacking a comfortable amount of room for your pillion and your luggage.
Price (Ex-Delhi)
Starts Rs 2,99,000
Price (Ex-Delhi)
Starts Rs 2,52,928