Lamborghini Huracan Evo first drive review
It has been some years since I got behind the wheel of a Lamborghini, once they were my favorite manufacturer. That however was in the Winklemann era, and one of his last great contributions to the raging bull brand was the Urus. It is one more of those pinnacles of motoring I haven't had the opportunity to get behind. It took the brand in an entirely new direction, one that has brought tremendous satisfaction to Lamborghini's many well-wishers, who also believe that certain numbers were essential to growing the brand. This story isn't about that vehicle.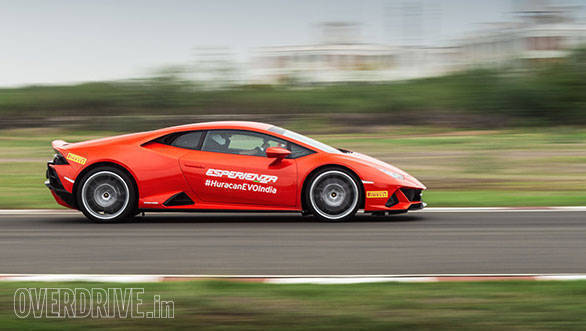 This one's about the Lamborghini Huracan Evo, and here's the interesting part - Lamborghini is talking more about dynamics and handling and grip than outright acceleration, performance and weight (an obsession they have had on this one area over the last few years). The focus is shifting towards what the Lamborghini can do in a corner rather than in a straight line, that's what you get when you spend a lot of time at the Nordschleife!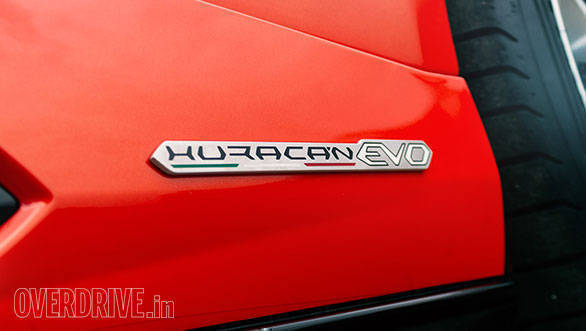 That area of development nonetheless sounds right, it is after all the holy-grail for any automotive manufacturer wanting their cars to go faster. Cornering speeds have always been the ultimate challenge. How do you defy the laws of physics and make a car go faster in a bend. Lamborghini has some answers and they come from something called the LDVI. Lamborghini Dynamic Vehicle Integration is essentially this nerdy brain inside the Huracan Evo that does the calculation and instructs four critical components what needs to be done when attacking corners. These four are the traction control, the four-wheel drive system, the new four-wheel steering system and a new torque vectoring system.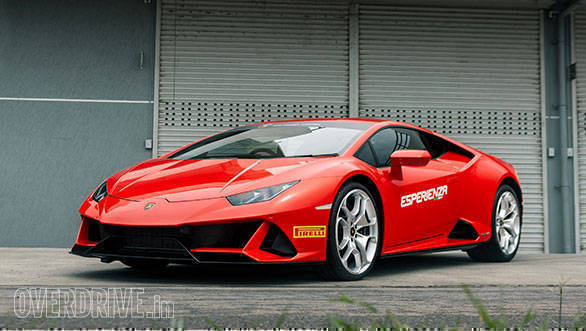 And it does this preemptively, in a way it predicts a setup for whatever is coming next, which is quite astonishing. Based on throttle, steering, brake and gear shift inputs the Lamborghini Huracan Evo instructs the above four areas to prepare themselves for what is needed ahead. It is quite an amazing system, but you know what, it is something that you won't ever feel or recognize. In a way it also dials down the expertise level needed of a driver. This is good, because it opens up the doors to a larger audience, an audience that may have otherwise feared ownership of cars that were borderline aggressive!
Another key area of development in the Lamborghini Huracan Evo is the aerodynamics, with the intent of making the glue that binds the Evo to tarmac seven times stronger than its predecessor. If you look closely at the front bumper you will notice that the front splitter has changed. It envelops a wing that distributes airflow over, through and under the car the way its needed. Air curtains on the side force feed air over the wheels, reducing turbulence in that area. At the rear also there is a new spoiler that increases downforce along with several more developments to enhance air flow. All of these developments feed what Lamborghini calls 'feed forward', the converse to feedback. That is what makes the system more predictive and definitely more endearing.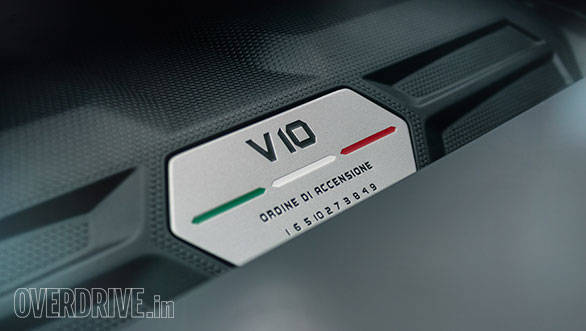 The engine powering the Huracan Evo is a 639PS, 5.20litre 90-degree V10 with multi point direct stratified injection which also powers the Performante. It develops 600Nm of max torque which is distributed through a 7-speed dual clutch gearbox. Massive on-column paddle shifters transfer torque to all four wheels through this electronically controlled all-wheel drive system with a mechanical self-locking rear differential. This engine is quick, refined and the transmission smooth, quite unlike any Lamborghini I've ever driven before. At times I could've sworn I was driving an R8, that's how seamless and refined this car has become! And since this is the traditional publishing thing to do, the exhaust note is so impressive even god would smile down in appreciation!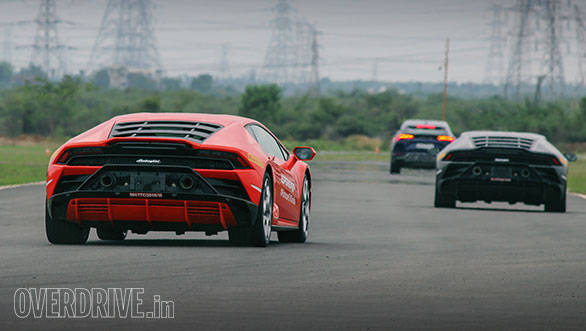 On track the Huracan Evo is unbridled pleasure, it puts every foot exactly where you'd need it. There are no theatrics, there is none of the hooliganism of the legends it succeeds carried forward, this car is just superbly focused. That makes it much easier to drive, making any driver feel like a superhero! And should you want to make things a bit more hairy, simply switch to Sport+ mode and the Huracan Evo makes things significantly more interesting. The four wheel steer with all those aero bits, the magnetorheological shock absorbers that react instantly to vehicle inputs, the electronic power steering and that supercomputer sitting inside the Huracan, they manage to do a fantastic job of corralling the bull and leading it exactly where it ought to go.
So if you're now looking for a more impressive, exotic and quicker alternative to an Audi R8 or a Porsche 911, ironically all stable mates, the Huracan Evo is definitely the answer. In fact, the Huracan Evo should be barking down the doors of the Plus and GT2 RS variants respectively.
Price (Ex-Delhi)
Starts Rs 3.21 Crore
Price (Ex-Delhi)
Starts Rs 2.55 Crore
Price (Ex-Delhi)
Starts Rs 1.38 Crore