Honda CB500X second ride review
The Honda CB500X is special. It's one of those memorable motorcycles where adding one and one, somehow, in defiance of all known logic and reason, totals up to a stunning eleven. Just see the boxes on its platform cousins, the sportsbike Honda CBR500R and the cruiser-style Honda Rebel 500. They're good motorcycles but they're how you expect a Honda of that size and nature to feel. The 500X is every inch a Honda motorcycle, but it has an extra-special glow to it, almost.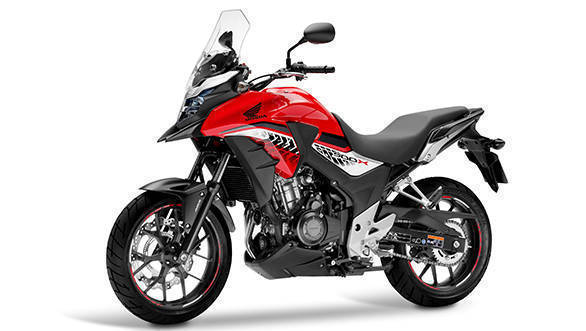 The new headlight and mini-beak looks rather fetching. And despite the small adv design, seat height is a reasonable 810mm
Honda's Tetsuya Komine, deputy director sales and marketing Honda Motorcycle & Scooter India told us the story of the CB500X. It was born off the NC750 platform, in idea. The NC750X was designed to look like an adv, the "crossover" is Komine San's exact working. But it's role, rider position and feel goal was closer to commuting than a proper adv. And it clicked with the buyers - Komine was at Honda based in London at the time. The CB500X was the same idea executed with the more affordable twin-cylinder 500cc platform that was destined to also birth the CB500X and the Rebel 500. We got to ride all three on the Honda Asian Journey 2017 and to me the 48PS 471cc parallel twin powered Honda CB500X was the most impressive regular production motorcycle I got to ride on this 600km Malaysian road trip. And of course, you did notice it says second ride review, yes?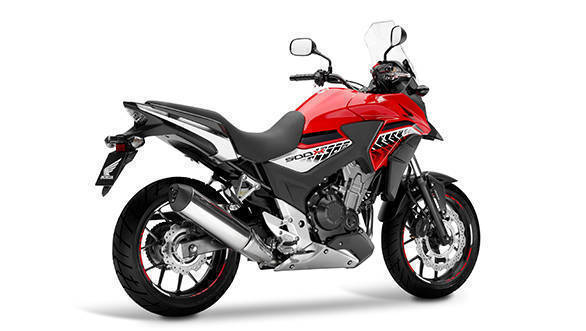 Honda sticks to a normal tail-end rather than a gnarly rack style rear that is common to advs. It's a huge hint at the focus on good commuting and touring that is central to the 2017 Honda CB500X
When I went to New Zealand about four years ago, I was told it was a country made for motorcycles and among the motorcycles I rode was a Honda CB500X that Honda NZ so happily handed over to me. And It left a deep, deep impression - so many of you wrote in asking when you'd get to buy it. Well, no dice so far. At least a couple of you have also tasted this gloriously simple but evocative motorcycle outside India and your comments suggest you feel the same way too. So what's so damn special?
You know, to be honest, it's really hard to pinpoint. It isn't the instruments - the yellow-lit LCD screen now looks old. It isn't the design either - it's striking and well-made and the new head light design with the minibeak is actually very nice looking. But a design classic this isn't. But there's something very appealing and comforting about the CB500X.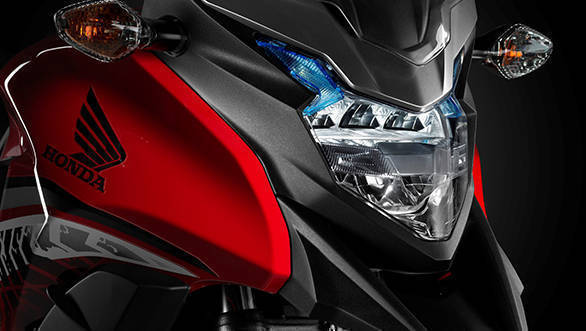 The new LED headlights on the 2017 Honda CB500X looks very smart and whatever little after dark riding we did, they proved to be bright and on the ball
It begins as soon as you roll forward. You get this sense of familiarity almost. As if you're riding with your closest friend. There is also a sense of peace at all speeds. As if speeding up or slowing down is entirely up to you. 160kmph in top gear with high revs, to be honest, is when the CB500X finally feels likes working up a tiny, tiny bit of sweat.
But throw the tall-ish CB500X into a corner and you'll going to break into a grin. Because it corners, more or less, like a regular competent naked bike and the Dunlops it runs suit the frame and geometry ever so sweetly. It's a stable, stable motorcycle and it responds with a measured grace to all your inputs.
The cornering manners of the 2017 Honda CB500X will surprise you. It's a stable motorcycle with neutral manners that will befriend riders of all skill levels
But the beauty of the CB500X isn't the physical world. It steals your heart and that's why it's such a powerful motorcycle to ride. In the 50-60km I rode it, it underlined all the good feelings I had about it from four years ago. I imagined it fitting into my commuting, my high runs and even my racetrack work without a hitch. Heck I'd take it to Ladakh and return laughing too though it isn't per se an off-roader.
Why this brilliant Honda isn't assembled in India and on sale I don't know. I know for a fact that an affordable adv-style 500 twin of this nature and size will go down well with our riders. CKD assembled, the price should fall under the Rs 5 lakh ex-showroom mark, perhaps even dangerously close to the 300cc twin-cylinder space. And Honda would have a winner. And you, dear reader, would have a keeper.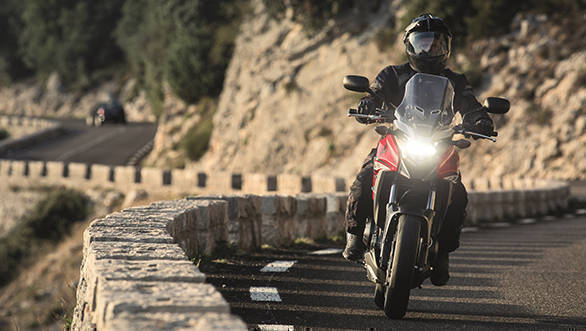 On the move, the CB500X surprises you with a smoothness and an eagerness that isn't shared with its platform cousins. That and the peaceful, friendly feel are really something special
CBR500R
The upright riding position of the 2017 Honda CB500X means that it is extremely easy to commute on and will take to long highway rides naturally
The Honda CBR500R is designed to be a mild-sportsbike just like the CBR650R. It's got the same 500cc twin as the 500X and the Rebel 500 but it's a sporty - but not uncomfortable - riding position as well as a sharp little fairing. But it commutes easily and feels nice in the corners too. However, compared to the fun feel of the Rebel and stunningly emotive 500X, the CBR500R is comparatively a straight forward motorcycle that gets on with its job as a sporty-commuter.
Rebel 500
The Honda Rebel is a stubby little cruiser designed around the 500cc engine. It feels smooth and slick to ride but can also do a higher rev dance if you ask nicely 
The Honda Rebel 500 is a stubby, bratty looking cruiser again based around the 500cc parallel twin engine that also powers the CBR500R and the 500X. And it feels fun to ride. You can pull along the highway riding the torque at mid-revs like you expect a cruiser to do. But the 500 twin will pull easily (and with a rorty exhaust note) to redline if you ask it to and feel very together. Cornering behaviour is neutral and clean and naturally, the footpegs will eventually grind down stopping you from working it any harder. Its the fun appeal of the Rebel, the looks of the CBR500R and the profound appeal of the Honda CB500X that leads me to believe that Honda should really rush the 500cc twin-cylinder motorcycles to Indian showrooms with good pricing as locally assembled CKD products. I believe the response will surprise everyone.
Price (Ex-Delhi)
Starts Rs 6,87,000