EeVe Soul first ride review
Is the flagship model from mobility solutions company EeVe exactly what your electric scooter-craving soul desires? Read on to find out
Mid-December last year, Odisha-based electric mobility solutions company EeVe India launched the Soul electric scooter, in the country. The Soul is the sixth scooter in the company's electric scooter line-up and the first that will qualify for FAME-II subsidies. You see, Eeve is a company that previously made scooters that didn't require registration because of the small size batteries and motors that powered them. But now, the company has chosen to move forth in the evolutionary process if its two-wheelers, and lo and behold, the Soul was born.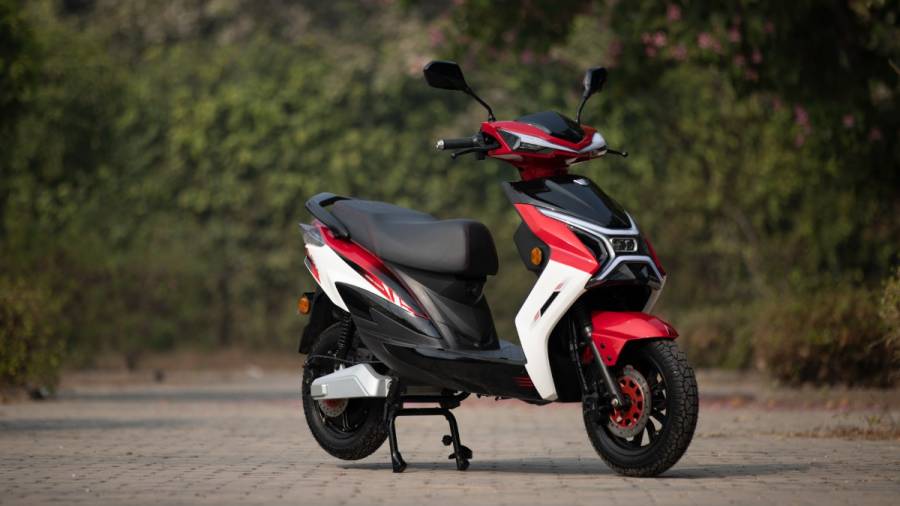 Looks are a subjective topic, but you simply can't deny how attractive the Eeve Soul looks, especially with those neat x-shaped DRLs. The Soul's panels have a very edgy and fashionable design to them and lend the Eeve a sporty-futuristic look. I quite like the lights above the apron on the handlebar as well, it adds to the scooter's overall sharp appearance. As soon as I stepped through the Soul, I realised that the scooter's ergonomics were a tad off for my 5'9 frame. My knees would constantly hit the handlebar and prevent me from making a fairly sharp turn. Of course I could simply slide behind to make more room, but this would definitely make things a tad uncomfortable for someone riding pillion with me. The other option would be to spread my knees wide and avoid making contact with the handlebar altogether, however that's not the position I usually assume when astride a scooter, and I'd like to think no lady would as well.
The seat is on the softer side and I found it to be quite accommodating – perfect for short city commutes. The fork up front (with gaiters) and the monoshock at the rear proved to be a pleasant suspension setup for city riding. I didn't have the chance to check out how it faired with a spirited riding style, and I'll get to that part a bit later. The ground clearance was commendable though and I didn't have any trouble getting through some of Gurugrams finest bumps and potholes.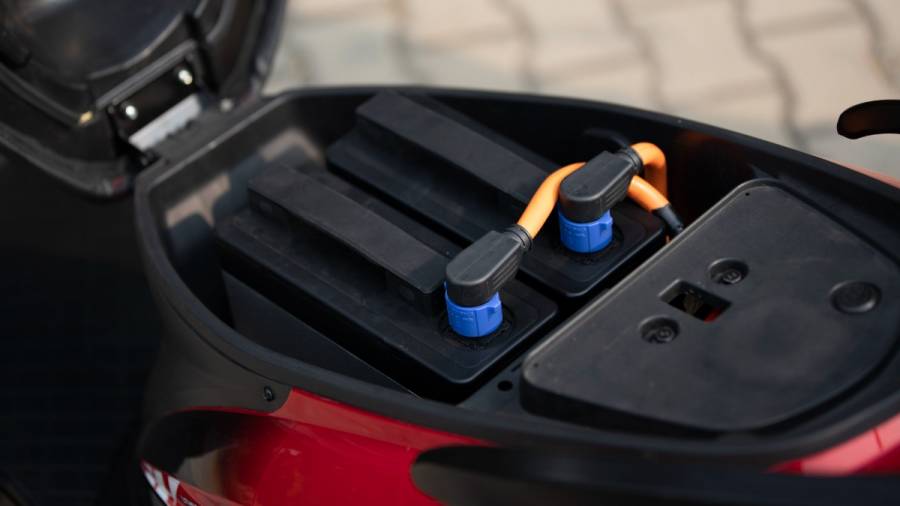 EeVe's flagship electric comes equipped with most of the features that you'll find in a modern-day electric scooter to the likes of certain IOT functions, GPS integration (there's no navigation though), geo-tagging and geo-fencing, an anti-theft lock system, USB socket, keyless functioning, reverse mode and a combined braking system. The Soul also comes with two swappable and removable 60V lithium-ion (LFP) battery packs stored under the seat which give the scoot a claimed range of 120km once topped up. The batteries under the seat leave no room for any under-seat storage space which is a big setback compared to its rivals. Each battery weighs around 10kg and the pair of them have a combined capacity of 2.2kWh. Both batteries can removed and charged or charged inside the scooter itself in the span of 4-5 hours once they're completely drained. Now my time with the scooter was limited and this time around, so I can't comment on the scooter's real-world range capability. But the only downside that I see with regard to this scooter's charging at this time is the fact that it doesn't come with a fast charger setup.
The Soul features a rather basic negative LCD screen (which it shares with the Xeniaa 2.0 model) that reads out battery percentage, speedo, trip, time, external temp and also gets a set of speakers that are out of sight behind its front apron. There are even buttons on the left grip – a first for this kind for electric scooters out here – which you can use to change music and even up the volume on the go.
The Soul is powered by a 1200W hub-mounted Bosch motor and comes prepped with three ride modes – 1, 2 and 3. The motor is very silent in its functioning and in the first of these three modes, which can be considered ECO mode, the scooter will take you the farthest on a single charge. Now while ride modes on an ICE propelled vehicle normally alter the rate of at which the engine delivers power, in electric scooters like the Soul they simply limit the top speed of the scooter, so it's more of the scooter giving you permission to use up more juice from the battery for a marginal increase in top speed. After a brief ride in Gurugram, one of the aspects that I felt to be quite odd with this scooter was the rate at which it accelerated. Off the line astride the Soul, there was that nice initial kick just as you would expect from an electric scooter, but after hitting 20kmph the excitement just died down completely and the scooter appeared to naturally go into limp mode. In ride mode 1 the scooter pretty much crawled at the max speed of 25kmph. In ride mode 2, the scooter allowed me to gingerly propel myself to around 38kmph (as indicated on the digital dash) while in ride mode 3, I was baffled by the scooter maxing out at 48kmph, well short of the company's claimed top speed of 60kmph. Now if you're not in a hurry, this might seem acceptable, but if you need to get to where you have to be fast, this scooter definitely won't be the first vehicle you'll think of to get you there.
The Soul just seemed so reluctant to get up to 40kmph. Overtaking three-wheelers travelling at 40kmph felt unnecessarily uncomfortable and often risky. So not having the opportunity to chuck this scoot around at speed was a bit of a let-down, because although looks exciting and built for speed, the Soul really isn't setup to be so. The tyres and brakes held up fairly well considering the speeds achieved, but the rear did tend to lock up often. Eeve has priced the Soul at and priced it at Rs 1.40lakh (ex-showroom) and although this price is still subject to state subsidies, it is on the steep side all considering. Its cost would make it directly compete with the likes of more established EV manufacturers at this time to the likes of TVS, Ather and even Ola which boast motors with higher output levels and therefore better performance, in addition to better range capabilities and a longer list of tech features. So what is it that makes the Eeve Soul so expensive? Well, the company say that it has put much effort into the construction of the Soul, and even stated that it has gotten many of its parts ECC certified. But this aspect shouldn't be a major concern of yours, honestly, because there are (more affordable) scooters that aren't certified which are of equal or even better build quality standards.
Then there's the pair of LFP batteries that are said to improve longevity and increase charging cycles by about 30 per cent. But each battery is said to cost around Rs 40k a pop. And then there's that Bosch motor as well which doesn't come cheap. Eeve may currently have a decent number of around 100 dealerships and 300 sub-dealerships across India, but all said and done, the company has a mountain to climb in the form of convincing customers to opt for the Soul over any of the more recognised and tech heavy competition. Here, price and power are the main concerns. Sure EeVe's flagship's got soul, but there's sadly much to be desired with this model.
Price (Ex-Delhi)
Starts Rs 1,40,000
Related Stories