Bajaj Pulsar AS200 first ride review
Bajaj announced prices and sales plans for their new line of Pulsars, the Adventure Sports' a little while ago. I rode the AS200 today and it holds a lot of promise! Both the Bajaj Pulsar AS150 and AS200 are available on sale now and are priced at Rs 79,000 and Rs 92,500 respectively, ex-Delhi.
What is it?
Despite the name, the Bajaj Pulsar AS200 isn't really an adventure tourer in the sense of long travel suspension, vestigial (if not full-on) off-road ability etc. In that sense, it's barely more than a re-skinned 200NS.
Bajaj says that the long term intent for the AS lineup is the whole adventure thing, and they're happy to note that the full-on enduro is a part of that chain of logical thought.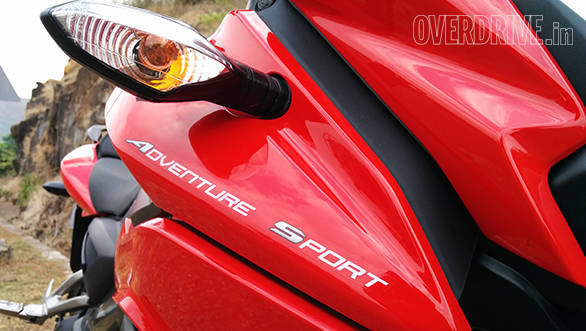 However, for the moment, Bajaj are refraining from any actual engineering towards adv touring. The logic is, and I paraphrase, that Bajaj intends to "mass-ify" every segment it enters. The AS150 and AS200 start the process for adv tourers. So the bikes get styling cues that create the right mental images but the company is concerned that an actually taller machine or something more hardcore might scare off more buyers than thrill fans. Which would be a setback for the adv tourer segment.
So what have they done?
Substantially, the Bajaj Pulsar AS200 and the Pulsar 200NS are very similar. The AS uses that very same pressed steel frame and more or less those suspension settings. The engine is the same too but it benefits from all the refinements Bajaj engineered into the RS200. So it makes 23.5PS, has a 6-speed gearbox etc.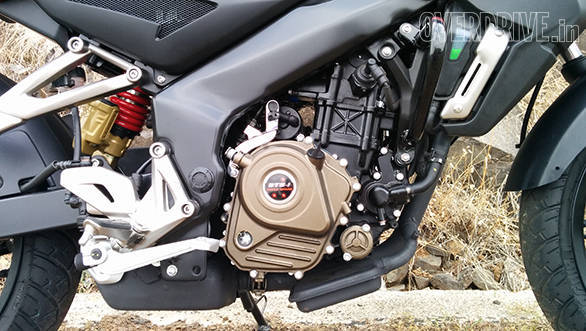 Want more numbers? Fine. The 200 uses a oversquare, four valve, SOHC engine that is liquid cooled and triple sparked. Peak power is 23.5PS at 9,500 and peak torque is 18.3Nm at 8,000rpm. Bajaj claims a top speed of 135kmph and it should take 11.5 seconds for the AS200 to reach 100kmph.
On top of the NS200 frame and engine, Bajaj now adds a fetching half fairing that looks very proportionate and gives the bike a new name.
How much is it?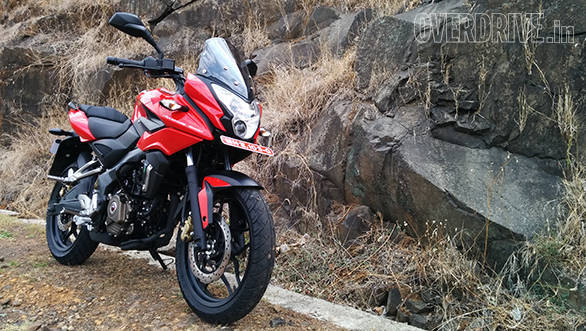 The Bajaj Pulsar AS200 is actually very good value because despite the fairing and all, the price is the same as the 200NS. That's Rs 92,500 ex-Mumbai.
Is it any good?
I was surprised by it. The NS is a good motorcycle to ride but the feel of the AS is of an extremely competent highway machine. The engine is pretty refined and the gearbox is positive. You can use as little as 5-6,000rpm in top gear for swift progress or buzz up to the redline for more power if you like. In either case, it's a brisk motorcycle with no serious refinement issues. Our bike was brand new and had some minor vibes but they should smoothen out with more miles.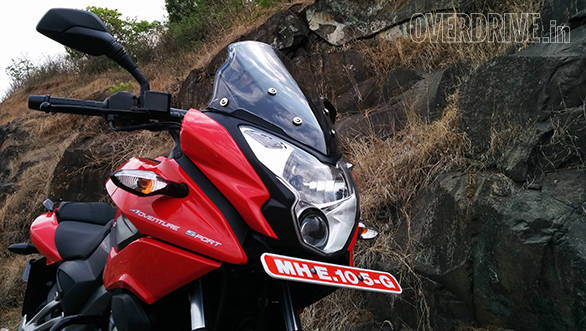 The frame and it's behaviour is once again very likeable. It's a precise, responsive handler that corners very well and remains composed even in quick side-to-side flicks. But back off the aggression and it is a calm motorcycle.
Ride quality is nice but Bajaj have kept it on the stiffer side which enhances the cornering experience. This doesn't mean bad roads are all suffering because it isn't that stiff at all. Bajaj have found a balance that keeps the sporty feeling while leaving enough absorption in. Brakes again, are well tuned. There isn't a lot to complain about really overall.
Okay so what's not right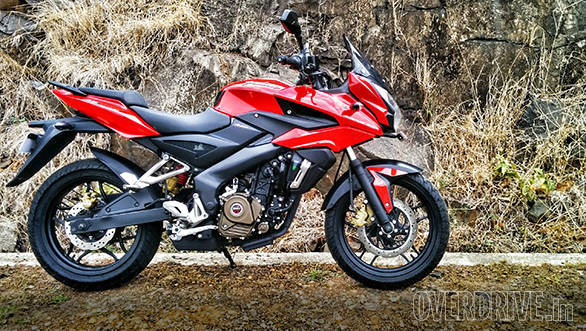 Well it's primarily the finish. As we have noted in OVERDRIVE in the recent months, these new Bajajs seem to be slightly below par when it comes to the final finish. Plastic edges don't quite meet, gaps are not consistent and so forth. This lack of attention to detail is the one aspect that the AS200 can improve upon but other than that, it's a solid motorcycle that makes a strong case for itself. In fact, it makes you wonder what the 200NS should be purchased for, really.
Price (Ex-Delhi)
Starts Rs 81,230
Related Stories