2022 BMW F 850 GS and BMW F 850 GSA
BMW Motorrad India definitely turned up the heat in the medium-capacity adventure motorcycle segment earlier this April when it launched the 2022 F 850 GS and F 850 GSA models. It may sound a bit odd saying it out loud, still, priced at Rs 12.50 lakh, the standard BMW F 850 GS is one of the most affordable motorcycles in its category.
What's even better is that, at Rs 13.25 lakh (ex-showroom) the more equipped BMW F 850 GSA is still cheaper than the Tiger 900 GT - which is the most affordable one of the triple-cyl bunch (the one with the alloy wheels) - and the top-spec Rally Pro variant which is more-or-less on par in terms of features with the GSA will cost you over a lakh more. Crazy, right! The German pair also pretty much blow the Japanese competition, in the form of the Honda CFR 1100 Africa Twin, into the weeds on pricing as well all thanks to the bikes now entering the country via Thailand and not Germany, attracting lower import duties in the process.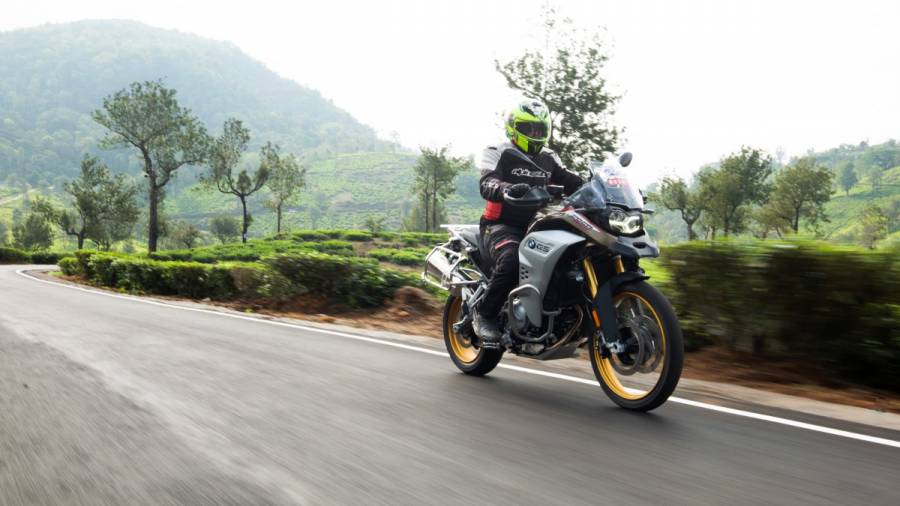 Yes, compared to the other bikes I mentioned, the F 850s may be lacking a bit of power, but they certainly make up for it in terms of features. But what about form? Keeping their prices aside, which one of the pair is the more sensible option? Can one actually be a better motorcycle than the other? That's what we're about to find out.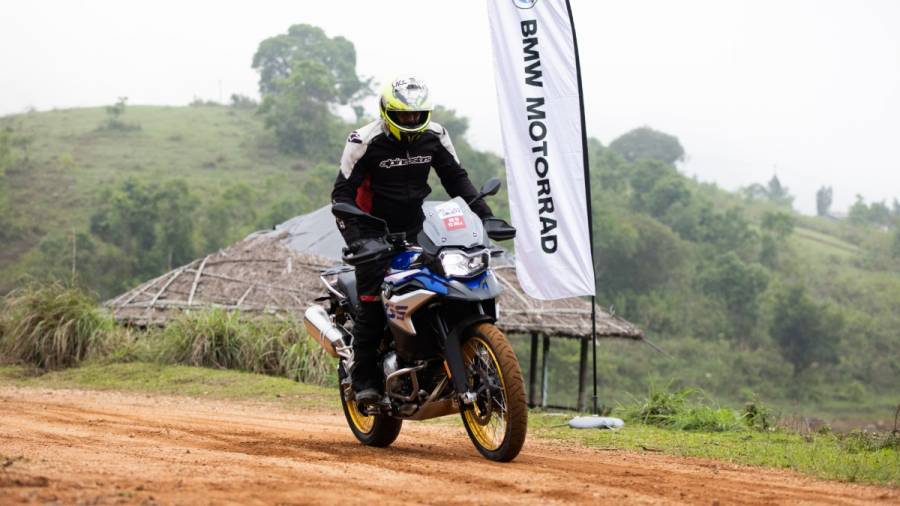 Now with the standard F 850 GS alone, you get a pretty intense list of features like the switchable ABS, cruise control, ride modes, auto stability control, traction control, electronic suspension adjustment (which raises the bike in Enduro Pro mode and lowers it when in Dynamic mode), the keyless ride, an on-board computer with the handle-bar mounted multi-controller, a nice and big 6.5-inch TFT colour display, an adjustable wind deflector, adjustable levers, a charging socket, etc. phew that's a lot. So basically, besides crash guards, the bike comprises pretty much all you could want to feel comfortable when you ride off and immerse yourself in some adventure. The bike does come with a bash plate though. Now if all those features aren't enough for you there's the more equipped F 850 GSA which comes with little more suspension travel up front for better absorption off-road, engine crash bars, larger endure-style footrests, the additional fog lamps, a bigger 23-litre tank in comparison to the standard's 15-litre reservoir, a mount for an additional navigation screen (the screen itself doesn't come standard), and brackets at the rear of the bike that are ready to accommodate the panniers that you buy for an additional fee.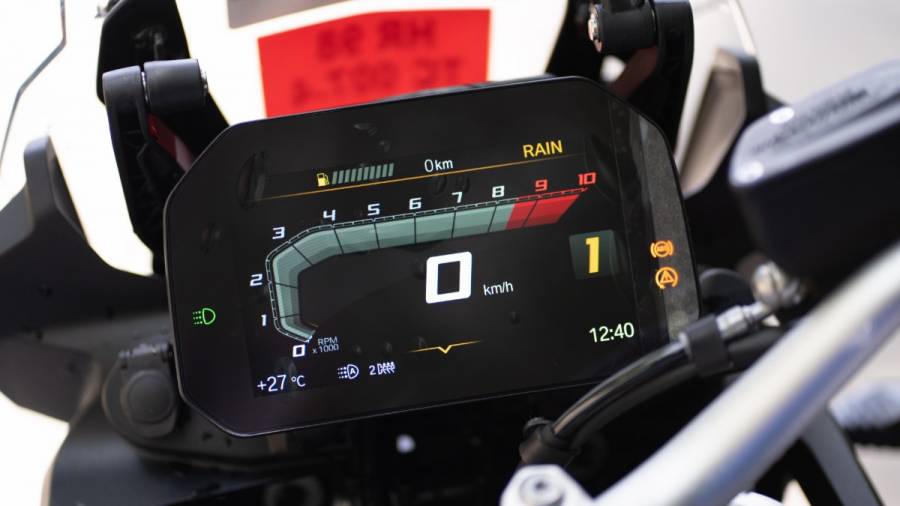 As you would expect from bikes brandishing the Bavarian Motor Works badges, the level of fit and finish on both the 850 GS and the 850 GSA is sublime, as usual. Both bikes not only look classy, but the materials used, including the plastic bits, in their construction feel really solid as well. Both bike models are powered by the same 853cc, in line twin-cyl motor with four valves per cylinder and two overhead cams. The motor puts down a max 92Nm of torque at 6,250rpm and 96PS of power at 8,250rpm which is the same as Triumph's triple-cyl in the Tiger 900, and less than 100PS the Honda Africa Twin's churns out. On the road, the BMWs performance is as smooth as they come with only some minor vibes kicking in over the 6,500rpm mark, but the engine is quite simply a beaut to manage on the road.
It has a nice roar to it too, but there is some valve clatter which is a bit annoying. It's not as brilliantly refined as the bigger boxer engine, but this motor is impressive in its own right. Off the road, you'll want to keep the motor simmering over 2,000rpm to keep in the thick of things and prevent a stall which was my only qualm with these machines. It's not the easiest thing to manage when taking on a rock-infested incline. The id-range is thoroughly enjoyable, and BMW's variable valve tech works very well to allow throttle inputs to feel very direct with brisk acceleration. As with the BS-IV bikes before, with these BS-VI machines it's the it's the 'getting there' part that's a highlight and not 'getting there fast'. And both motorcycles feel special in that sense. They're equally entertaining in their own right. The adjustable traction control and engine braking allow you to perfect your ride too, but the difference between the standard 850 GS and the 850 GSA are all there to be felt on the road, and off it. The standard 850 GS weighs 233kg, while the 850 GSA weighs 15kg more, which might not appear to be much, but after riding both bikes back-to-back on this trip, oh boy, the differences are all there to be seen.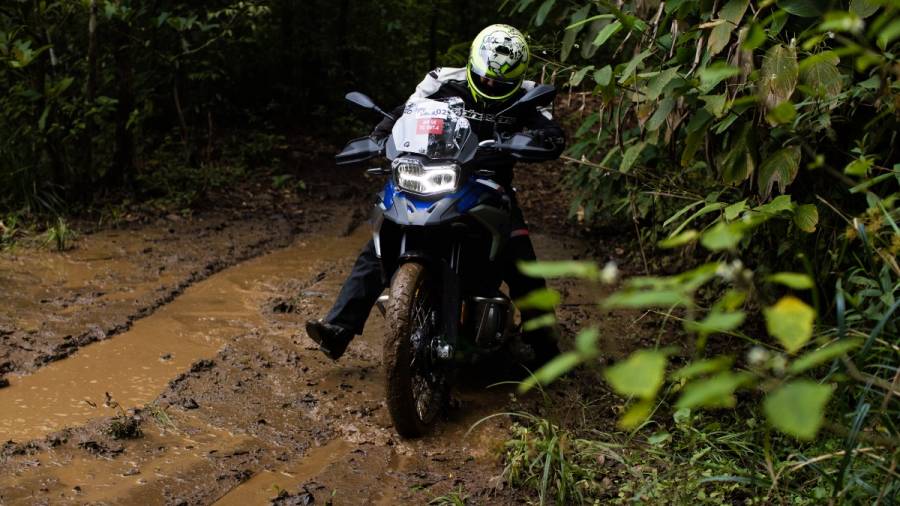 First up, yes, these are medium-capacity adventure bikes, but they're tall, not very light and overly easy to manage when the going gets tough. To me, the bigger tank on the GSA makes a world of a difference. Having a bigger tank between your legs, might mean fewer stops at petrol bunks when you're touring long-distance, but it takes a toll on the overall agility of the bike off road. Don't get me wrong, both models feel extremely well balanced and you'll realize this not only when the road conditions get tricky, but when you're braking hard as well. But on go, the standard GS allows you a little more room to shift your weight about quicker, it wants to change direction quicker and it doesn't feel as weighty in the corners. The mountain roads of Thekkady were the perfect to check out these two bikes with flawless tar in some patches and roads still under construction in other parts. But even over the bits I found the standard GS to feel the most agile of the pair. Even off-road, I found gripping the GS' tank with my knees a lot easier than with the GSA, and the best part was that I was able to get my leg down without as much effort when I had to stop on an unlevelled surface or even take a U-turn over some lose mud.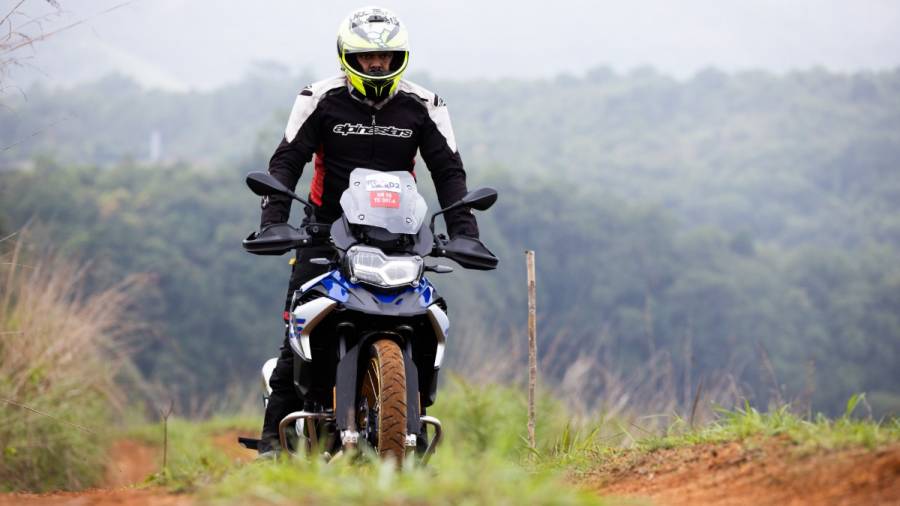 With the GSA, it was always a bit of a stretch and if it was an uneven surface and I'd stopped, finding enough balance to take it off the stand could be tricky as well. I mean, yes, there's a lot to take in with the GSA, visually, but I really didn't see it taking so much effort to manage in the rough. My 5-foot-9 frame could contend with the bike easily when on flat surfaces, in Dynamic and road modes, but not so much so in Enduro Pro mode, which raises the suspension to the maximum when you go off-road (and is just lovely otherwise). This can also be very tricky if you're not used to the weight of the bike and it tips to one side at low speed or when you have to stop abruptly. And these are both big, top-heavy machines, that aren't far off from full-blown, higher capacity adventure bikes in terms of weight. It's not that it's difficult to manage the GSA off-road, just that it'll require you to make a little bit more effort and that's about it. The taller you are, the more comfortable you'll be on the GSA, otherwise the GS works perfectly well.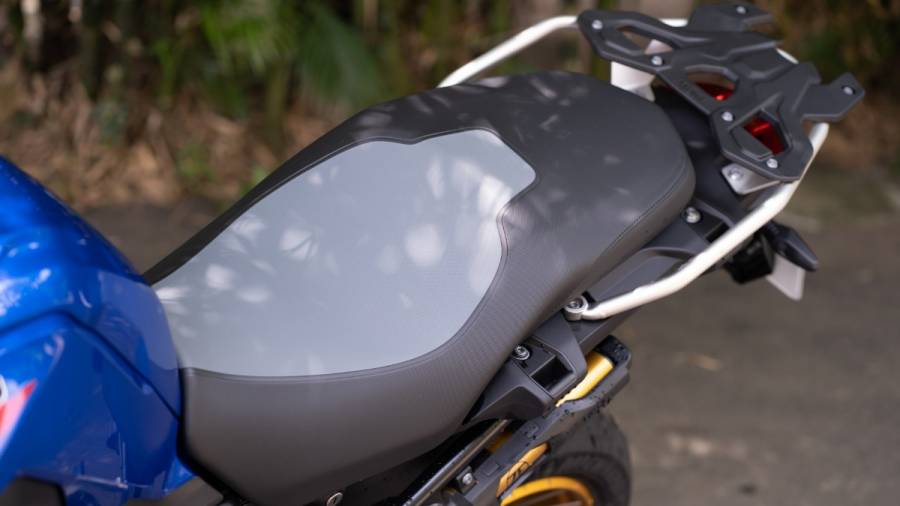 In terms of overall ride comfort, both models are simply phenomenal. On the road these machines simply glide along. After riding both bikes for little over ten minutes, you feel invincible and are completely convinced that these machines are capable of going almost anywhere you like. And yes, the 'comfort seats' which come standard on both bikes - I didn't even need to stand up when I came across some really rough patches, like I usually would, seeing as I don't like having my organs rearranged. But the seat is quite easily one of the most understated features of these bikes. With a 19-17 cross-spoke wheels setup, I didn't have to really think twice about chucking both bikes into mud, slush and all sorts of fun stuff. The thrill never seemed to end, that was until I missed my footing and almost dropped the GSA once it leaned over more than I'd wanted. Thankfully, when it happened I wasn't out riding for a really long time and had enough energy to spare me some blushes that day. If this had happened later on in the day I think I'd definitely have a verdict out on how the crash guards function.
So to sum it up, my choice of the pair would have to be the standard GS model just because it feels all the more agile and effortless to handle, but it'd still equip it with the engine protector bars just in case I do have a drop off-road.  Because let's be realistic, these machines aren't going to be cheap to fix in the event of anything unforeseen happens. I didn't think the 15kgs of weight sounded like a big deal at first, but it really made a heck of a difference once you hit the road. It's the more agile of the pair and the easier to manage when things get rough. If you were a taller than I am or a seasoned rider off-road, you'd definitely find the GSA to suit you better.
Price (Ex-Delhi)
Starts Rs 12,50,000
Price (Ex-Delhi)
Starts Rs 13,25,000
Price (Ex-Delhi)
Starts Rs 16,01,500
Price (Ex-Delhi)
Starts Rs 13,70,000