2021 Audi RS5 Sportback road test review
Straight off the line - the Audi RS5 Sportback is the quickest performance car straight from the factory that you can buy for Rs 1 crore, ex showroom. Nothing else comes close. Audi claims a 0-100kmph timing of 3.9s. And guess what we achieved on damp tarmac with the VBOX keeping close watch? 
Exactly that. Even the quarter mile was annihilated in 12s flat, at a closing speed of 187kmph, which puts the RS5 firmly in very quick sportscar territory, or as quick as cars like the new-gen BMW M4 Competition, for example.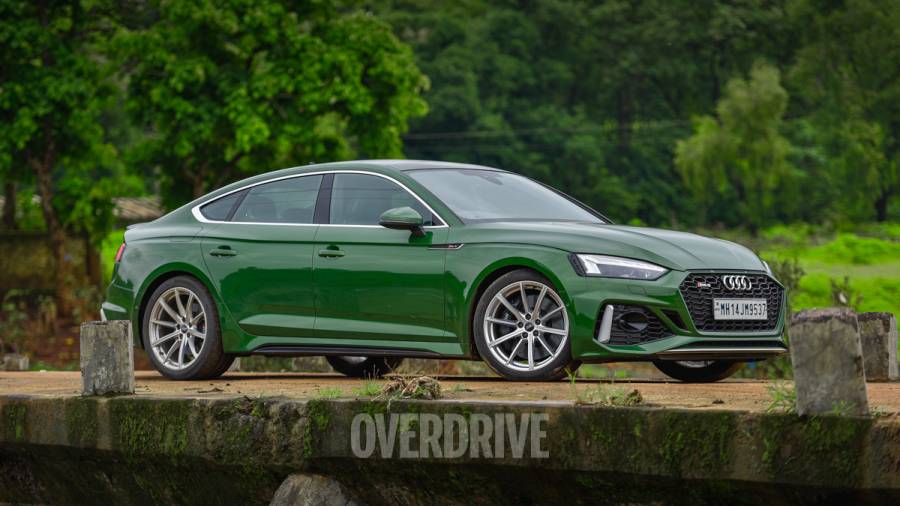 What the Audi RS5 Sportback isn't, is terribly new. We first experienced the second-gen RS5 in India back in 2019, after it switched from the excellent naturally-aspirated 4.2-litre V8 to a 2.9-litre twin-turbo V6, with the same 450PS and more torque (600Nm vs 430Nm) than the V8! In fact, it's pretty much the same engine that's in the S5 Sportback we saw earlier this year, except with an extra turbo that drops capacity to 2.9-litre from 3.0-litre. 
The Sportback body style for the second-gen car itself isn't all-new; we saw it on the S5 Sportback, remember? The visual differences between the lesser version and this RS5 include a wider track, a different 19-inch wheel design, signature RS oval tailpipes instead of quad round exits, the RS honeycomb grille, more aggressive bumpers, (some more) functional vents and… that's about it.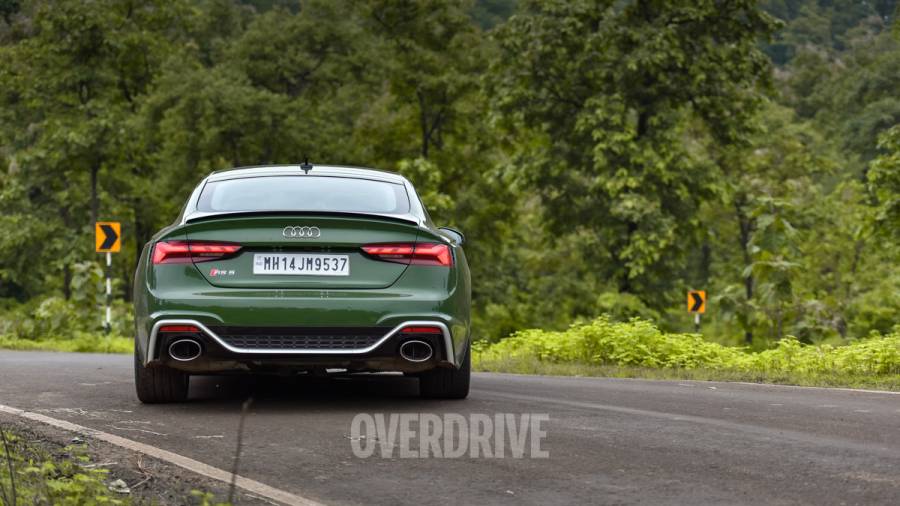 With no real rivals, considering the Mercedes-AMG C63 S is only available as a coupe and far more expensive, can the RS5 Sportback really be worth the extra asking price over the S5 Sportback? Which is itself in danger of being overshadowed by the more affordable, and more lively BMW M340i…
Audi RS5 Sportback: Interiors
In the cabin, that question may seem pretty easy to answer - there's definitely not enough going on here. Sure there's a smattering of RS badging, and the seats with their integrated head restraints definitely make it feel sporty. But you feel like you're sat a little high up, and it feels a little too regular A4/A5 in here. There are the RS-specific screens in the infotainment for drivetrain temperatures, g-forces, and a split timer, and in the digital driver's instrumentation to keep things going, though.
The bar graph tacho in the RS drive modes (it can be set to switch automatically) is actually pretty handy when you're driving quick since it puts the upper reaches of the rev band right in your line of sight, and flashes red at the limit. That said, the cabin feels very solidly put together and of immense quality, with some nice metallic-looking trim to spruce things up. Room in the rear is adequate, and the seats all around are snug, with the massage front seats being a bonus. The notchback boot would lead you to believe it's packing a large cargo area, but at 465-litres it's down on outright acreage. 
Audi RS5 Sportback: Driving impressions
The twin-turbo V6 is mated to an 8-speed torque converter, which may seem like sacrilege in an RS car but the payoff is smooth shifts at low engine speeds, and it never feels confused as to what gear to slot. The transmission isn't particularly eco-minded, which is a very good thing since there is a bit of turbo lag it needs to drive around, especially at part throttle openings. But where the RS5 can really open your eyes wide is in how quickly that character changes when you go wide open on the throttle. Peak torque, all 600Nm of it, is delivered from just 1,900rpm onwards!  
There's not much in the way of aural drama at lower revs, and in RS mode with the exhaust flaps open, there's a bit of droning around the 3,000rpm mark. But persevere past that, and then some of the character of the RS5 comes through. There's no mistaking its appetite for revs for anything else but a full-on RS at this point. The 8-speed's ratios are quite closely stacked, with each shift at the 7,000rpm redline seemingly landing right at the redline again - it feels a lot like the 4.0-litre twin-turbo V8 from the larger RS cars in how it has you grabbing gears. Shifts are very, very quick - think dual-clutch transmission quick. Even the launch control works better than some DCT-equipped performance cars - it holds revs at a reasonable 3,000rpm, and there's nothing but a tiny chirp from the tyres when it hole-shoots you away. 
With quattro all-wheel drive and Audi's heavy-handed electronics, you're never going to get more than a wiggle from the rear despite the 40:60 torque split front to rear under normal circumstances, and the rear sport differential. If anything it's more front biased, sending up to 85 per cent of the torque up front, and 70 per cent to the rear axle. But that does mean you can get on the power very early and shoot out of corners. And that actually is when you can fully appreciate just what Audi's managed with the RS5 - it is so impressively quick, and seems to generate traction the harder you push it, that you never really feel like you're approaching its limits. Now that, of course, could be a bad thing if you like your performance car to talk to you. 
The steering feels typically Audi, which is to say that it doesn't feel like there's a whole lot happening but it is a suitably quick rack. With no adjustable dampers, the ride in Comfort can feel a little stiff at low speeds and over undulations. The ride does get better as the speeds rise, and on good roads the damping can almost feel pliant. Almost.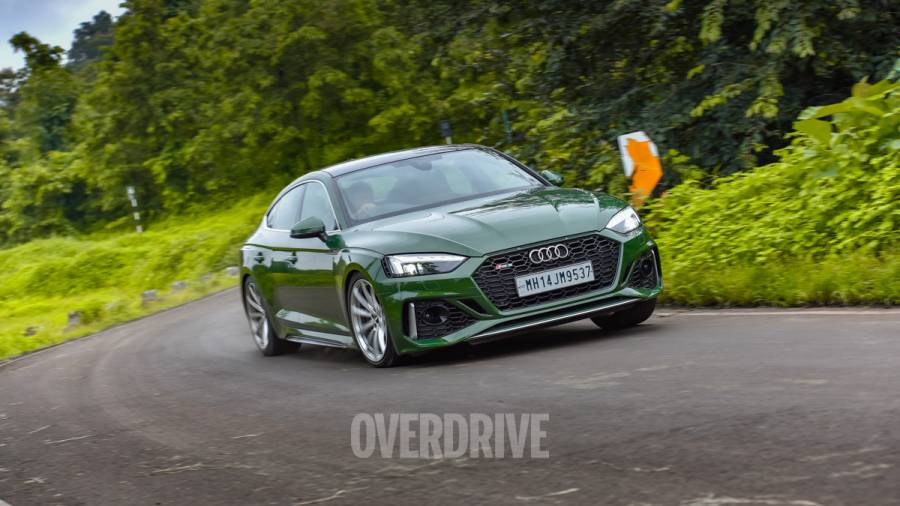 Audi RS5 Sportback: Verdict
We haven't tested a car yet with this level of performance for the price. But, and this is a big one, it doesn't feel truly exciting unless you're really pushing it hard. The lack of novelty doesn't do it any favours, and it does feel a little old-school inside the cabin. Some of it I'm sure most buyers will choose to live with - after all how often does a sub-4 second performance car come along at this price?   
Photography by Anis Shaikh
Price (Ex-Delhi)
Starts Rs 79.06 Lakhs
Price (Ex-Delhi)
Starts Rs 1.44 Crore