2019 Range Rover Velar P250 road test review
For a motoring enthusiast, a luxury SUV is possibly the antithesis of what a car should be. They're heavy, cumbersome, expensive and never as quick as something lighter and closer to the ground.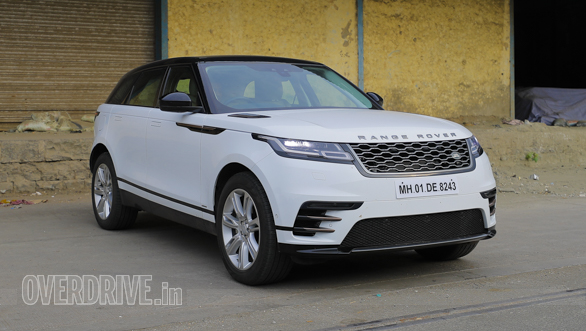 But then why am I struck by this Range Rover Velar so much? Its a Range Rover at the end of the day, the brand that invented this class of car to begin with, and one that's made its name purely on the merit of its offerings off-road ability.
Styling
It's all in the way this SUV looks. The Velar is possibly the nicest looking SUV you can buy. It takes the functional, boxy Range Rover look and turns into something quite a bit more aggressive. All the elements are now tauter, starting from the swept-back look of the front, the sharper headlamps and right up to the squat, tapering rear. In profile, the flat surfaces have given way to more solid, full surfaces and what is without question the coolest bit of kit on this car, the flush door-handles.
The details reinforce this sense of urban-chic. The high-window line, the sharp-cut for the floating roof and the black/bronze elements on the bumpers unique to this R-Dynamic spec on our tester all make the Velar very striking on the road. Only the 20-inch alloys on this new locally assembled car could have been sharper, maybe with darker elements
Interiors
The Velar's edgier theme continues on the inside too. Here too the simple, minimalistic look of Range Rover cabins has evolved into sharper edges, and bold swept surfaces. This is most visible in the protruding dash section, the slim AC vents, wide central tunnel and the angled door latches and trim. Overall quality is what you would expect at this price, but there were a few inconsistencies like the very cheap dial to choose the instrument cluster brightness and some misaligned panels. We also wouldn't choose the dull beige trim our tester came in, a more textured shade will help disguise smudges better.
There has been a price to pay for the Velar's striking looks. Outward visibility is good, but not impeccable like in larger Range Rovers. The rear seats are supportive but we think taller-passengers will find headroom a bit tight. Legroom is good, but not as much as the SUV's 2,874mm wheelbase would suggest. Also, we would have liked the leather to have been a touch softer, especially on the seatbacks.
Land Rover is selling the locally assembled Velar in a single S trim(with the R-Dynamic exterior package), priced at Rs 91 lakh on-road. But this version comes loaded with goodies. You get everything you would expect in a car of this price like four-zone climate control, the striking, if glitchy Touch Pro Duo interface, automatic high beam, a dual-pane sunroof, 10-way adjustable front seats, reclining rear seats, an 11-speaker Meridian sound system, and a powered tailgate, among many other things. To top all of this off there are 558 litres of boot space and the middle row folds flat in a 40:20:40 split. Hearteningly, the Velar also gets a full-size alloy spare wheel. There are a few misses, though, you don't get 360 cameras, a necessity for something this big, and ventilated seats.
Engine, performance and fuel efficiency
We drove a petrol engined Velar, a diesel is also available, fitted with JLR's 1,997cc turbocharged Ingenium unit. This puts out 250PS at 5,500rpm and 365 Nm at 1,500rpm. The figures are good enough for the 1,936 kg Velar to be pulled along at an adequately quick pace. This is exactly what you feel on a highway cruise, the Velar feels sedate at speed and you have enough on tap to deal with any situation that might come your way.
At low speeds though, the engine could do with a bit more smoothness. The power comes in lumps at low speeds, so metering out just the right amount in traffic becomes difficult, making for a less-smooth experience. The ZF eight-speed auto does its job well, but again at low speeds the shifts aren't quite as seamless as in other cars we've driven with this transmission. But once you're past this initial phase, you have enough mid-range grunt to deal with the daily grind. Our test numbers also seem to suggest this. We got an 8.7s 0 to 100 kmph time and 1.5s for 30 to 50 kmph.
The motor is reasonably efficient, though not the best that we have seen from this family of engines. We managed 8.49 kmpl in the city and 11.94 kmpl out on the highway.
Ride and Handling
If you assume that the Velar handles like it looks, you will not be the first to have made this quite reasonable association, and been wrong. The Velar, at least in this locally assembled guise, does not like being rushed.
The SUV is very softly sprung. This has taken its toll on the Velar's agility. There is noticeable roll, especially around high-speed corners'. This is especially true in the Comfort mode of the Velar's adaptive dynamic set-up. It's better controlled in the Auto and Dynamic modes but still quite evident. The chassis itself seems very well balanced. You feel the Range Rover turn in eagerly, it's just the suspension that falls behind.
Another effect of the Velar going with this set-up is the constant rocking motion that it seems to suffer from, but thankfully this dies away quite a bit as speeds build. Straight-line stability is impeccable, so even with a less-torquey petrol motor, the Velar is a good highway machine.
The steering is as expected in a modern luxury SUV. It's light and twirly at low speeds, making easy work of our city traffic while getting heftier as speeds build. Braking is impressive too. It came from 100 kmph to a standstill in 43.8m and 3.4s, with progression and no real drama. Only lacking is initial feel, where the pedal seems too light.
The traditional Land Rover off-roading qualities remain. There's the Terrain Response 2 with its many modes, hill descent control, hill launch, and the all-terrain progress control system.
Safety
The Velar gets six airbags, two less than what we would have liked. But other than this safety tech is reasonable for the price. You get lane departure warning, a self-parking feature, and cruise control with a speed limiter.
There also the usual set of active safety tech you would expect like torque vectoring by braking, stability control, tractional control, ISOFIX seats and so on. In our experience, the torque vectoring system could have been smoother. In an evasive manoeuvre, it sharply brakes the inner wheel, making the experience disconcerting.
Verdict
The 2019 Range Rover Velar P250 S R-Dynamic, with its looks and features list, could have been the sweet spot in the Range Rover line-up, especially considering that it is now Rs 13 lakh cheaper thanks to being locally assembled. It looks nicer and is more value than its bigger brothers, while being significantly larger than the Evoque. If anything, it already is the Range Rover to buy if want to make a statement and don't do enough driving to worry about how the car feels when pushed.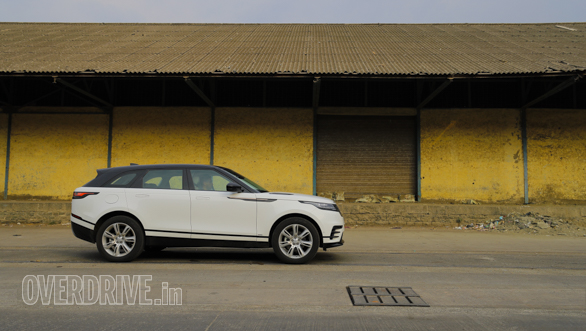 But a few rough edges stop it from being the best-packaged luxury SUV out there. It could have done with the 300PS version of this engine, a more refined package, and better suspension tuning. Tweaks enough for it to have been all things to everybody.
Price (Ex-Delhi)
Starts Rs 79.87 Lakhs