Zero-emissions: Electric vehicles coming to India
Looking at the accelerated sales of electric vehicles in markets which have EV-linked incentives, both for the buyer and the manufacturer, the Indian government has taken a step in the right direction with the recently announced Union Budget 2019. The announcement brings with it a reduction in GST on electric vehicles from 12 per cent to 5 per cent, which should result in lower prices of these vehicles for the buyer. Further, additional income tax deduction of Rs 1.5 lakh rupees against loans taken to purchase an EV will help their favour. Currently, there's slim pickings in the market for a potential EV buyer, with the only choices right now being the Mahindra Electric e2o Plus and eVerito, which combined accounted for annual sales of 3,600 units. But all that is set to change, and despite a lack of charging infrastructure currently and no clear roadmap for it, these are the manufacturers taking the first steps towards electrification in India.
Mahindra Electric eKUV100
The all-electric version of the KUV100 entry-level hatchback will soon take the place of the e2o Plus, which will be discontinued as it doesn't meet upcoming safety regulations. Mahindra Electric also sells the eVerito sedan (starting from Rs 11.28 lakh, ex-showroom) and the eKUV100 could borrow that car's 41PS/91Nm electric motor and 18.5kWh battery with 140km range. Though, Mahindra Electric has announced that the electric KUV's powertrain will be more advanced. An upgraded electric motor and battery combination could help the final product get up to at least 150-180km of driving range.
Price: Rs 9-10 lakh (expected)
Power figures: 50PS/100Nm (expected)
Range: 150km
Maruti Suzuki WagonR EV
Expected to be sold through NEXA dealerships, the WagonR EV should be on sale by 2020. The prototypes of which have been spotted testing around the nation's capital, based on the Japan-spec WagonR which utilises the Heartect platform. It's expected to have a range of less than 200km on a single charge. It's also said that the WagonR EV will have fast charge capabilities, able to replenish its charge up to 80 per cent in 40 minutes.
Price: Rs 7.5-9 lakh (expected)
Power figures: NA
Range: 150km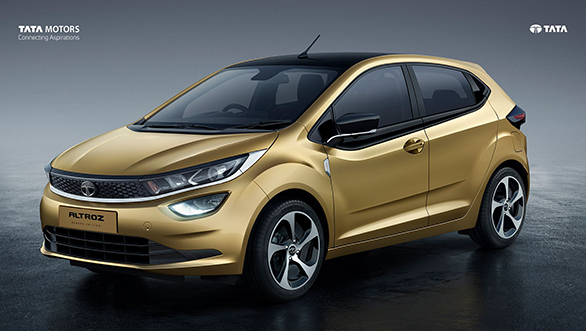 Tata Altroz EV
Alongside the upcoming Altroz premium hatchback, Tata also revealed the long-range Altroz EV at the Geneva Motor Show. Tata hasn't revealed any technical details though we do expect an improvement on the 18kWh battery and 40PS/105Nm powertrain in the commercial-only Tigor EV currently on sale.
Price: Rs 11-13 lakh (expected)
Power figures: NA
Range: 220-250km (expected)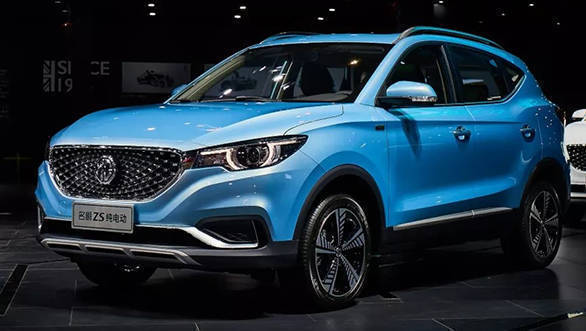 MG eZS
MG Motor's second offering for India will be the eZS all-electric SUV, expected to be launched by the end of the year. The eZS will be brought in as a CBU, will be priced under Rs 25 lakh, and offer a 400km-plus driving range from its 45.6kWh battery. MG also announced its commitment to setting up the country's first fast-charging stations, in major metros to begin with. This should allow the eZS to reach an 80 per cent charge from zero in just 30 minutes.
Price: Rs 25 lakh (expected)
Power figures: 150PS/350Nm
Range: 428km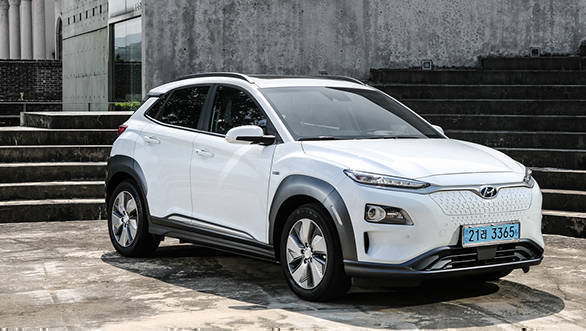 Hyundai Kona EV
India's first long-range EV is a bold statement from Hyundai, and 200 units will be allocated for sale in the country. The Kona EV's dimensions put it between the Elite i20 and the Creta in length, and rugged wheelarch extensions help its crossover identity. We recently drove the Korean manufacturer's first EV for India, and came away impressed at how close to a regular IC-engined car the experience is.
How much? Rs 25 lakh (expected)
Power figures: 136PS/395Nm
Range: 300km
All-electric hatchback with a claimed 400km driving range from its 40kWh battery also boasts semi-autonomous capabilities, and a brand new face. We've driven the Leaf in its new avatar, and like most EVs, found the convenience of two-pedal driving with the extra drop in speed from regenerative coasting hard to ignore, especially in city driving.
How much? Rs 30 lakh, expected
Power figures: 148PS/320Nm
Range: 400km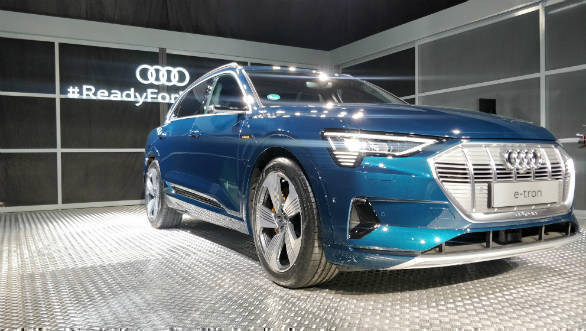 Recently unveiled in India, the e-tron all-electric SUV will be the first luxury EV on offer in India when it goes on sale here towards the end of the year. With styling not being a drastic departure from Audi's current SUV line-up, it's still sufficiently unique to offer a compelling reason to buy. Especially if the incentives are applied, which will take the price down for this all-wheel drive EV to under a crore of rupees.
How much? Rs 95 lakh, expected
Power figures: 360PS/561Nm
Range: 400km
Price (Ex-Delhi)
Starts Rs 99.99 Lakhs
Price (Ex-Delhi)
Starts Rs 23.72 Lakhs
Price (Ex-Delhi)
Starts Rs 6 Lakhs