Yokohama launches its own team for IRC
Yokohama has introduced its own team for Indian Rally Championship and has named it Team Yokohama. The team will participate in the Nashik rally that is supposed to be held from June 13-15 and will reveal the team colours during the first round.
The team has got Rahul Kanthraj for 2000cc category and Vikram Devdasen for 1600cc category. The Nashik rally has a total distance of 621.31 km and all road surface stages are on asphalt. Yokohama has had various victories in Himalayan car rally before.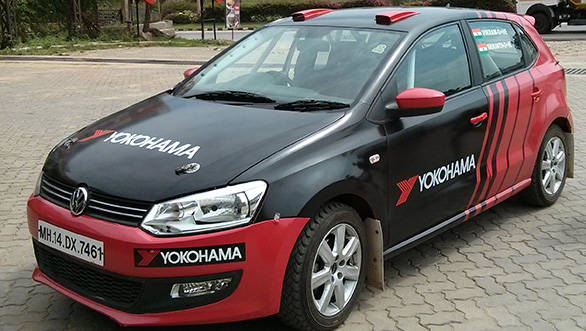 "This is first time that we are participating as a team, hence this is a special moment for us. We started supporting only one car during the 2007 Raid De Himalaya and now we have our own team" said Sanjay Chatterjee, GM sales, Yokohama India.
Yokohama India Pvt. Ltd. is a subsidiary of Yokohama Rubber Company. The Japan based manufacturer is about to complete 100 years of existence in 2017.
The Nashik rally is the only one in the west zone. Apart from this, there are four rounds in the south zone, three in the east and one in the north zone.
The rallying scene is certainly getting hotter and if you plan to visit the rally, you can read our preview here.