Yamaha YZF-R25 Image Gallery
Yamaha has just released a new R25. The bike is powered by a brand new two-cylinder four-stroke 250cc liquid-cooled engine. This engine produces 36PS@12000rpm and 22.6Nm of torque at 10,000rpm. The bike has styling inspired by its R1 and R6 siblings and has the racing DNA of the YZR-M1 MotoGP bike. The R25 has an all new high compression (11.6:1) engine and a steel frame. It weighs 166kg overall and is surely going to be quick!
We have prepared an image gallery for you to stare at!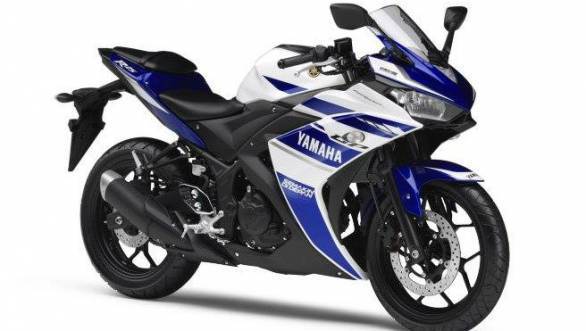 The mid-ship end can helps in keeping the weight distribution at a perfect 50:50.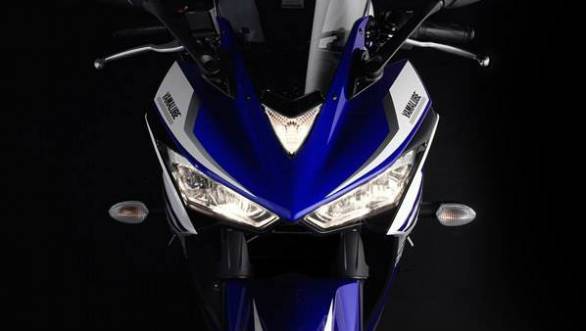 The reverse-slant twin headlights offer a sporty look and the pilot light above will serve as a daytime running light
The fairing is inspired by other bikes in the YZF series
The instrument cluster as seen in spy shots of the bike before its unveiling
The bike will be on sale in Indonesia in July 2014, other countries are expected to follow soon
'The superbike you can ride every day' - Yamaha says the bike is very comfortable to ride on a daily bases
The bikes being unveiled in Indonesia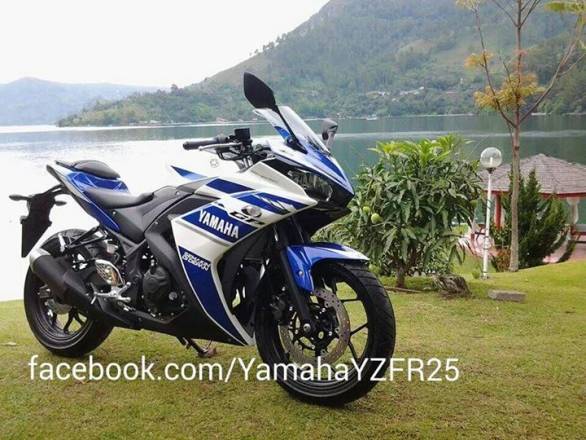 The bike's seat height is 780mm
Read more details of the YZF-R25 here