WRC 2013: Dani Sordo takes his maiden win at Rallye Deutschland
Poor Sebastien Ogier – it really does look like the commentator's curse got to him. You see, going into the 2013 Rallye Deutschland, Ogier had every chance of wrapping up the driver's title at that very event. All he had to do was win the rally and the powerstage. If Thierry Neuville and Jari-Matti Latvala finished the rally seventh or lower, Ogier would be celebrating a merry win for the Citroen camp. Like we said, though, it looks like the commentator's curse got to him. The Frenchman started out leading the rally on the Thursday, until he went off on Friday morning and had to retire for the day. He made a comeback the next day, as per Rally 2 regulations, and even won the powerstage that earned him some points. For a change, however, the Volkswagen Polo R WRC was out of the reckoning for the win.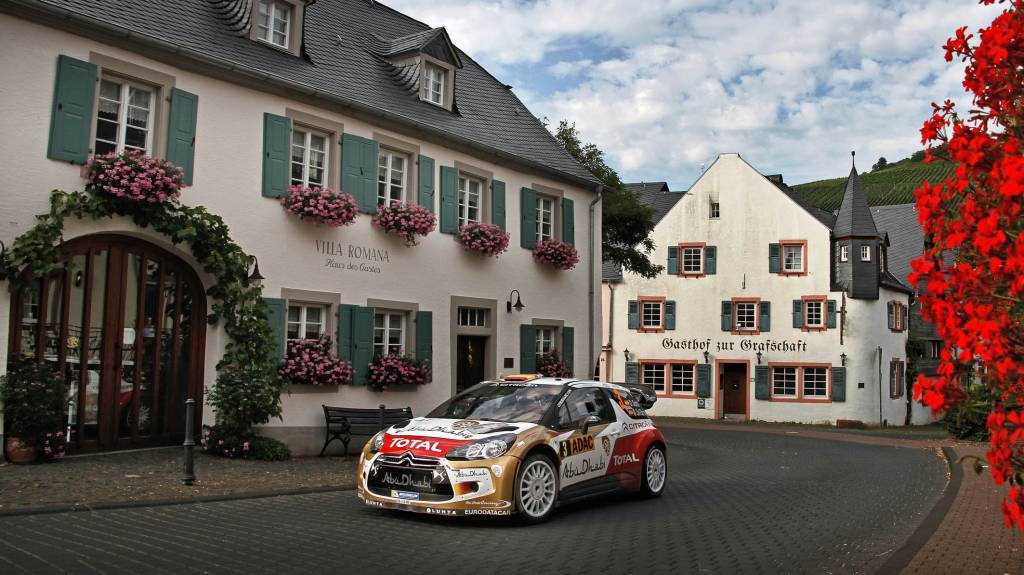 Dani Sordo finally took his first WRC win
There was one man at the stages who had a lot to prove – Dani Sordo. Sordo has managed to rack up podiums aplenty in the World Rally Championship, 30 if we are to be precise. However, that win always eluded the Citroen driver. Add to that the fact that Citroen has chosen to drop the Spaniard for the Rally Australia, and Sordo was a man on a mission. But it isn't as though his run to the finish was particularly easy either.
With Ogier out of contention, the lead in the rally went to Latvala, also in a Polo R WRC. Chasing him down was Thierry Neuville, gamely playing his part for the Qatar Ford Fiesta WRT squad. Every time Neuville got to within a few seconds of Latvala, however, the Finn would up his game. Then, during SS12, Latvala went out of contention after hitting a pile of logs and retiring from the rally. Neuville ended up damaging his exhaust at the same spot, managing to take over rally lead for a brief while in SS13, before finally relinquishing the lead to Sordo. As it turned out, SS13 was the last stage of the rally after a fatal accident involving a Dutch driver/navigator team running as a part of the historic rally.
So there you have it. Dani Sordo took his first WRC win by 53 seconds. Of course, that doesn't change the fact that he's still fourth in the standings with 96 points. Ahead of him is Ogier on 184, Neuville on 109 and Latvala with 98 points.
Price (Ex-Delhi)
Starts Rs 6.17 Lakhs