World's highest motorable road opens in India at Umling La, Ladakh
The world's highest motorable road has been constructed by the Border Roads Organization at Umling La in eastern Ladakh at 19,300 ft. This 52 km stretch of tarmac surpasses the road leading up the Uturuncu volcano in Bolivia that previously held the record at 18,953 ft. For perspective, the new road is even higher than the Everest base camps, the South Base Camp in Nepal is at an altitude of 17,598 ft, while North Base Camp in Tibet is at 16,900 ft. It is even higher than the Siachen glacier which tops out at 17,700 ft.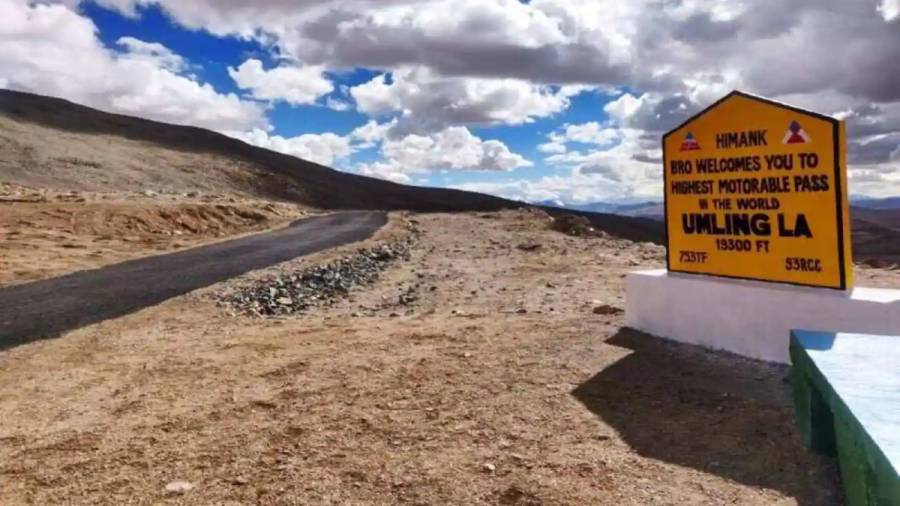 Expectedly, the conditions here are harsh. Aside from the difficult terrain, temperatures in the winters dip to -40 degrees Celsius and oxygen levels at this altitude are about 50 per cent less than normal. The project began in 2017 and is of strategic importance being close to the Line of Actual Control (LAC). Constructed under 'Project Himank' it passes through the Umling La pass and connects Chisumle and Demchok villages.
The government says this construction will be a boon to the local population as it offers an alternate direct route connecting Chisumle and Demchok from Leh. It will enhance the socio-economic condition and promote tourism in Ladakh.
Also read,
BRO builds highest motorable road pass in the world through Umlingla at 19,300 feet