World EV Day 2020: Rise in demand for EVs in Tier 2 and Tier 3 cities, Jeetender Sharma, Okinawa
Today the 9th of September is being celebrated as the World EV day wherein more emphasis is being given to cleaner and sustainable mobility in all parts of the world. Considering the fact that almost every automobile manufacturer has already stepped in the now popular electric vehicle segment, people from around the world are participating in this global campaign. The main intention of this is to highlight the benefits of EVs on the environment and also on the cost of ownership, which are being seen as driving reasons to accelerate the transition from ICE. Here's Jeetender Sharma-MD and Founder, Okinawa expressing his views on World EV day.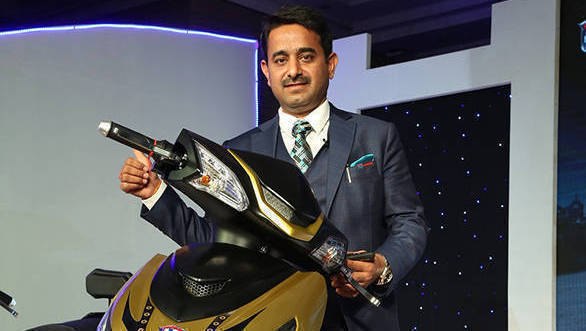 Jeetender Sharma-MD and Founder, Okinawa
" In the past few years since e- mobility entered India, there has been significant growth in the sector. At Okinawa, we have retained over 3000 units post lockdown got lifted, with around 25 % dealerships still not operational. The idea of e-mobility has been warmly accepted in tier 2 and tier 3 regions as well. In fact, we receive more demand from tier 2 and tier 3 when compared with tier 1.
He further added, "If the current graph is considered then it will not be wrong to say that in the coming times acceptance of EV will might smoothly help the entire auto industry recover from the slowdown. This will fuel the growth of the sector while saving the environment and money to the user. This WorldEV Day I urge users to just moot upon the fact that how imperative it is to make the ICE to EV shift. EV is a win-win for all,"