Wolfgang Egger is now the styling director at ItalDesign Giugiaro
In a surprise move, Wolfgang Egger, the celebrated design director of Audi has become styling director of ItalDesign Giugiaro, the Italian design studio which the Volkswagen Group acquired through its Audi subsidiary in 2010.
Egger, a 50-years-old German, studied in Italy and started his working life at Alfa Romeo where he was a protégé of design chief Walter de Silva. He progressed quickly to become head of design for Alfa Romeo, responsible for the 8C supercar as well as a number of other widely admired concept cars. He followed de Silva to take charge of design at Audi in 2007 and also had responsibility for Lamborghini, which is managed by Audi.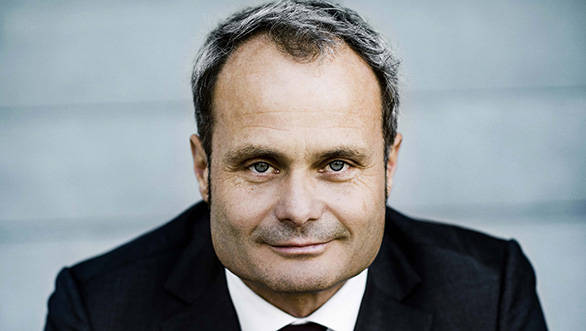 In recent times, Audi has been criticized for sticking to an established formula which meant that its mainstream models were almost indistinguishable, except in scale, and very similar to their predecessors. Ironically, Egger moves just as Audi is starting to introduce his new design language for the marque, exemplified by the concept for the crossover Q1 model at the Detroit Auto Show.
The change would seem to be driven by Ulrich Hackenberg, recently appointed head of R&D at Audi, who has previously worked closely with Egger's successor Marc Lichte, when both were concentrated on the Volkswagen brand. Design in all companies in the Volkswagen Group is under the overall direction of Walter de Silva.
Audi's uniformity does not seem to have affected sales. In mid-December it announced that it had delivered 1.5 million cars in 2013, achieving its target for 2015 two years ahead of time. Audi has doubled its sales in the past decade and sales chief Luce de Meo says that it now has its sights on 2 million cars a year by 2020.The plan is to increase its product range from 49 to 60 models, with a special emphasis on the larger SUVs.