Win a chance to race in the Polo R Cup races this season
If you've always wanted to be a racer, it doesn't get much better than this! Here's your chance to go racing in the official Volkswagen races at one of the country's premier racing circuits.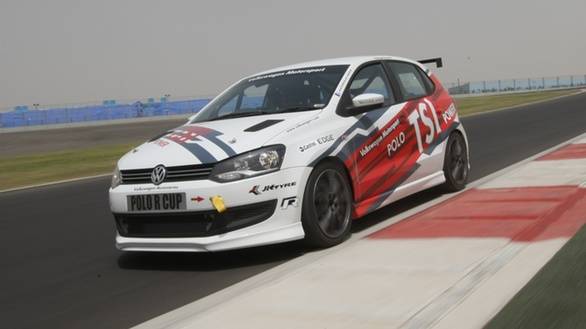 Polo R Cup car
Seven lucky winners will get a chance to don their race gloves and balaclavas and strap themselves into a fully prepped Volkswagen Vento race car for the ultimate racing experience in India.
To enter the contest answer this simple question:
What engines did the 2012 Volkswagen Polo R Cup race cars use?
a. TFI
b. TSI
c. TDI
And complete this slogan "The Volkswagen Polo R Cup is the premier racing series in India because... "
Contestants must be over the age of 18 and possess a valid driving license. Send in your answers to contest@overdrive.co.in, subject 'Race a Volkswagen' or snail mail them to the editorial office address:
OVERDRIVE
2nd Floor, Ruby House, A wing,
JK Sawant Marg,
Dadar West,
Mumbai 400028
Price (Ex-Delhi)
Starts Rs 6.17 Lakhs
Price (Ex-Delhi)
Starts Rs 8.78 Lakhs