What the revisions in the Central Motor Vehicle Rules mean for you
A set of minor revisions to the Central Motor Vehicle Rules will come into effect on the 1st of October, 2020, geared towards a greater, more unified use of electronic monitoring and IT services for better enforcement of traffic rules, while empowering citizens. Aside from making exceptions for the allowance of mobile phones while driving for route navigation and in a way that doesn't disturb the concentration of the driver, which was earlier technically not allowed, the most noteworthy change is the official countrywide adoption of electronically-signed documents in lieu of physical documents.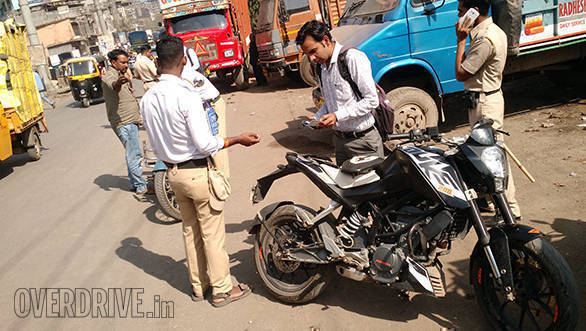 In this case, documents as uploaded to DigiLocker or m-Parivahan, like vehicle registration, insurance, driver's licence, fitness certification etc, are allowed to be presented when any person is stopped for a general enquiry, with the police not being allowed to demand physical copies of the same. This also applies to situations where seizure of said documents is necessary. This differs to the earlier situation, which required physical copies of documents to be submitted in the case of an offence having being committed. Instead, the revision calls for all driver's records to be maintained digitally, with all details of offences, license disqualifications etc to be updated directly to the network.
Alongside details of the driver, records will be reportedly maintained on the identity of the police officer on the case, with the aim to provide full accountability and transparency in all situations. Like mentioned earlier, the circular to allow electronically-signed documents was produced in 2018 and has largely been accepted in many states, but in some situations would still be questioned.