VW Motorsport India takes its Customer Sport programme to all three INRC categories
Volkswagen Motorsport India has been running their Customer Sport programme for a while now, wherein drivers interested in competing in the INRC were able to order and rally factory-built Polo R2s from the company, and also rely on factory service and support over the course of the rally weekend. They have now extended that Customer Sport initiative to all three INRC categories - INRC, INRC2 and INRC3.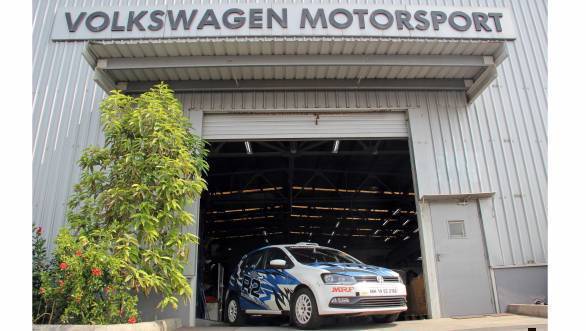 Polo R2 leaves the Volkswagen Motorsport Raceshop for Rally Chennai
As of now, there are two rally-spec cars that are built by the factory which will compete in the 2018 season. Vicky Chandhok will drive the Volkswagen Polo R2 in the INRC category at the first round of the season in Chennai, while 2014 INRC 1600 champion Phalguna Urs will compete in the INRC2 category, driving a Polo through the course of the 2018 season. Volkswagen Motorsport India says that having a pair of skilled drivers like Chandhok and Urs also helps showcase the performance and reliability of the machines that they build.
Speaking of this initiative, Sirish Vissa, head of Volkswagen Motorsport India stated, "After our global success in the FIA World Rally Championship (WRC) for four years on the trot, Volkswagen Motorsport changed its focus to developing customer cars globally and we followed suit here in India too. We have developed cars for potential customers across all three categories, for individuals who wish participate in competitive rallying." He further added, "Our Customer Sport initiative helps individuals get a factory prepared Volkswagen Polo rally car along with an experienced team of performance engineers from Volkswagen Motorsport."
Price (Ex-Delhi)
Starts Rs 6.17 Lakhs