Volvo's first electric vehicle to be launched in 2019
Volvo has already stated that the company aims to sell a total of one million electrified cars by 2025. And now the company has revealed more information about its first electric car which debuts in 2019. The Swedish automobile manufacturer plans to price its first EV in the range of $35,000-40,000 (Rs 23-26 lakh), thereby rivalling the likes of the Tesla Model 3 and the Chevrolet Bolt sold in the international markets.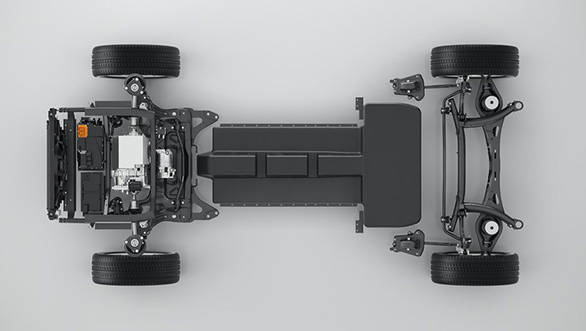 Volvo's CMA platform is capable of electrification in addition to housing conventional powertrain
The upcoming EV from Volvo will offer a driving range of 402km, stated Lex Kerssemakers, senior vice president and CEO, Volvo Cars North America. The company has not let out any information about the underpinnings of the EV. It is already known that Volvo's two platforms - SPA and CMA - are capable of electrification.
However, the SPA platform cannot be scaled down for compact models. This makes us believe that it will be the CMA (Compact Modular Architecture) to be most likely choice for the EV. The XC40 and S40 too will be based on the same architecture. The new CMA platform shares mutable features such as powertrains, infotainment, climate control, data network and safety systems with the larger SPA platform. Volvo's new architecture will also help the brand achieve its 2020 vision of zero casualties in their cars. Although, the possibility of Volvo building a completely new EV platform cannot be ruled out. The company also believes that "sufficient" range will play a strong role in encouraging EV sales globally.
Volvo C30 electric concept
The Tesla Model 3 is priced at $35,000 (Rs 23 lakh), whereas the Chevrolet Bolt is priced at $37,495 (Rs 28 lakh). The Model 3 has a driving range of 346km, whereas that of the Bolt is 383km. Back in 2010, Volvo showed the C30 electric concept at the Detroit Motor Show which has a driving range of 145km.