Volvo Car India opens National Parts Warehouse to cut down waiting time
Volvo Car India has inaugurated its National Parts Warehouse in Bhiwandi, Maharashtra. The warehouse has been set up in alliance with logistics solutions provider DSV. The National Parts Warehouse will support growing demand for spare parts across Volvo dealerships in India. The aim behind this is cutting down the waiting period for customers of the brand and is a step towards providing top-tier service standards, the company stated.
Charles Frump, MD, Volvo Car India (2nd from left) and Martin Persson, VP-Global Customer Service, Volvo Car Group (3rd from left) at the opening of Volvo's National Parts Warehouse in Bhiwandi
Volvo Car India managing director Charles Frump said that the warehouse will help them provide world-class customer service and support the company's aim of doubling their segment share by 2020. Meanwhile, vice-president of global customer service for Volvo Car Group Martin Persson said that India is a high growth potential market for the company.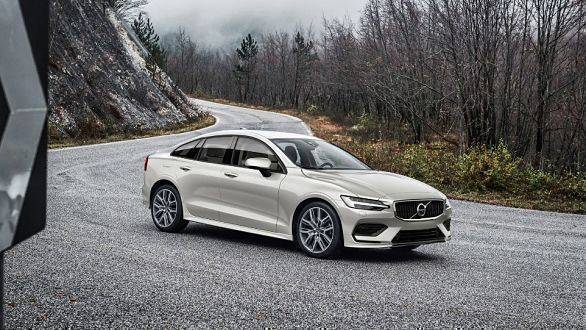 Rendering of the upcoming Volvo
Volvo currently has 20 dealerships and service stations across India. Volvo has been ambitious in all its recent announcements about the future, including not developing a new generation of diesel engines, starting with the upcoming 2019 Volvo S60 sedan, which will only feature petrol and hybrid powertrains. Volvo is looking to make at least 50 per cent of its sales from electric vehicles by 2025.